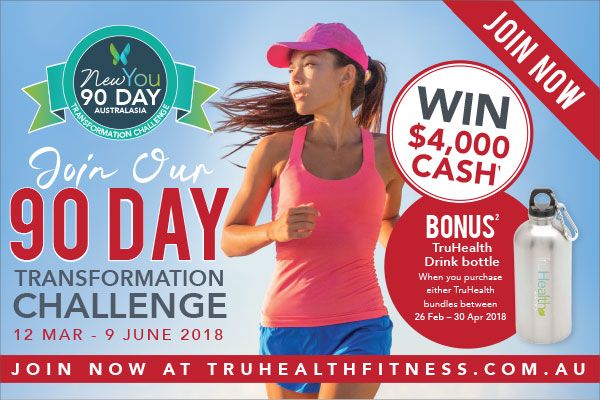 90 Transformation Challenge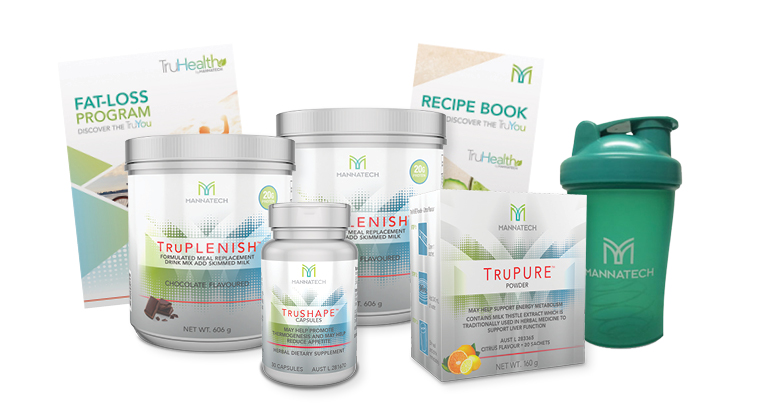 We've transformed our TruHEALTH Transformation Challenge! It's simpler and has a bigger prize offer.
Our Transformation Challenges continue to show amazing results. Through the TruHEALTH system, our products will help you lose fat. Our site truhealthfitness.com.au gives you all the tools to stay on track, and you'll have encouragement and support through our Facebook Group. Join us to Transform into the NEW YOU!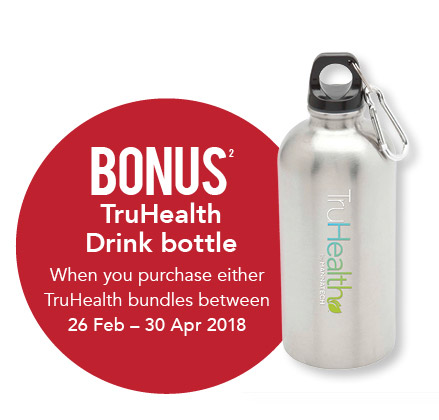 HOW TO JOIN:
Purchase and follow the TruHealth Fat-Loss program (TruPLENISH, TruPURE and TruSHAPE) at mannatech.com.
Register on truhealthfitness.com.au and join the 90 Day Transformation Challenge by 12 Mar 2018. 
Submit 'before' pictures and body measurements between 7 – 12 Mar 2018 via truhealthfitness.com.au.
Provide at least two ongoing updates via the private Facebook group (search TruHealth Australasia on Facebook to join). Updates can include photos of your progress, tips on how to stay on track or sharing articles.
Submit 'after' pictures and body measurements at the end of month one between 10 – 13 Apr 2018 and month two between 10 – 13 May 2018 via truhealthfitness.com.au.
Submit 'after' pictures, body measurements and a short essay (250 words or less) about how the Transformation Challenge helped you towards your goals at the end of the challenge. Submit between 9 – 14 Jun 2018 via truhealthfitness.com.au.

STAY ACTIVE!
---
See the full flyer and Terms & Conditions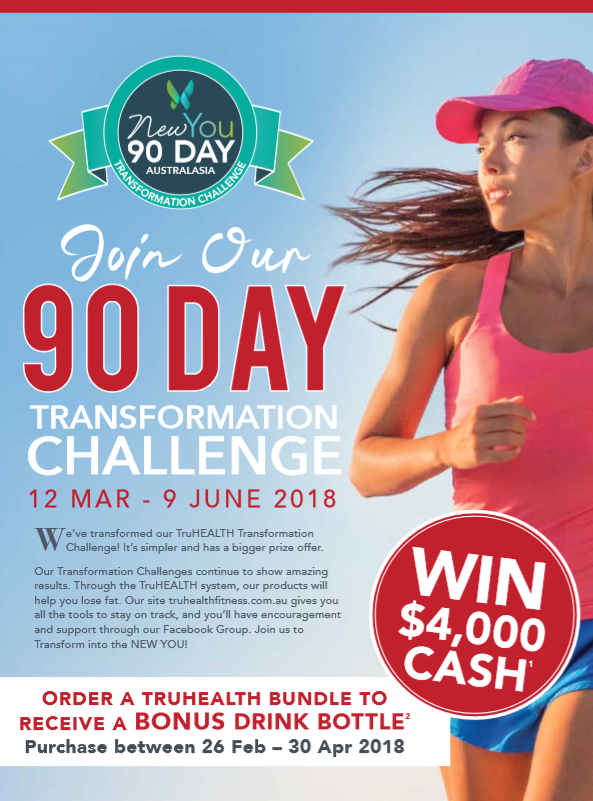 1. Male and female fat-loss categories. 2. Purchase of a TruHEALTH Bundle between 26 Feb – 30 Apr 2018 will include a BONUS Drink Bottle. For Automatic and One-Time Orders. While stocks last.
*See full Terms & Conditions