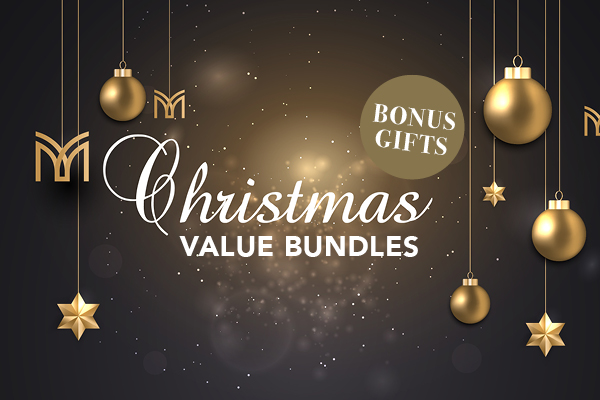 Christmas One-Time Order Bundles
ONE-TIME ORDER BUNDLES AVAILABLE TO ORDER 15 NOV – 15 DEC 2017
SOLD OUT!
This bundle has sold out due to popular demand. This has been removed from our websites and is not available to order. 
LIMITED EDITION – 100% Essential Oils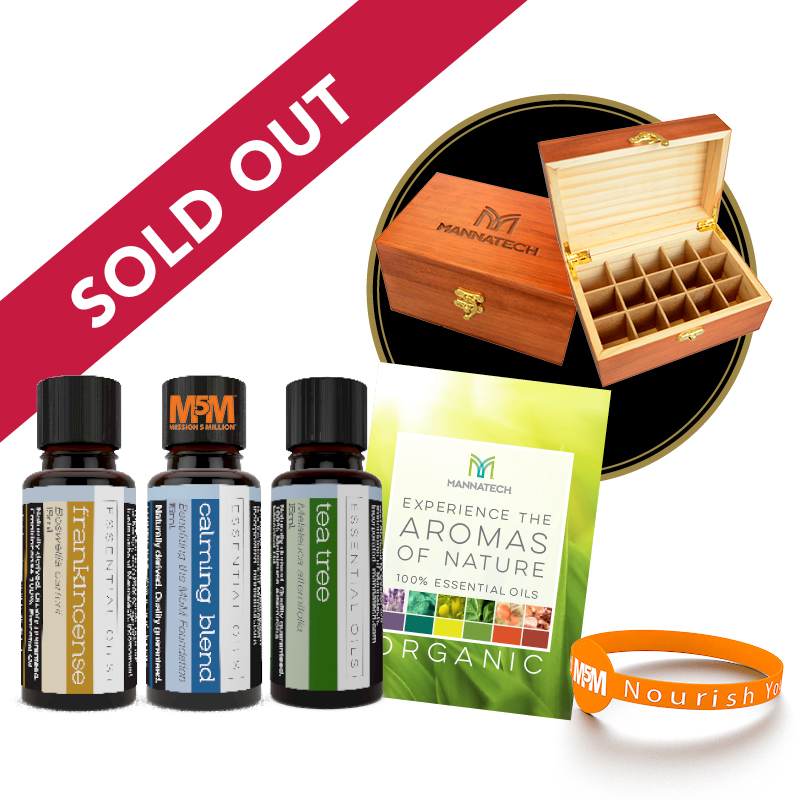 Frankincense
Used for thousands of years for its centring properties, Frankincense helps you find your emotional balance.

Dubbed the 'King of Oils', Frankincense supports your overall health and grounds you to bring inner peace to a hectic life.
Tea Tree
Organic and well known for its antiseptic properties and ability to sooth skin irritations.

100% Essential Oil created by distillation of Australian Melaleuca tree leaves.
M5M Calming Blend
Calming Blend offers ingredients used for centuries to calm the nerves, including all organic oils – sweet orange oil, patchouli oil, ylang-ylang flower oil, chamomile flower oil and black spruce needle oil.

Helps to boost mental energy.

Crafted to help ease anxiety and stress, every purchase of this essential oil will generate double the donation to the M5M Foundation.




---
Uth Skincare
Mannatech's skincare technologies are based on some of the finest natural ingredients in the world. High-quality plant based ingredients have been selected to provide unique moisturising an age-defying benefits.
Uth Rejuvenation Crème delivers naturally sourced glycans, featuring Manapol® powder, to the skin's matrix to help spark its natural ability to reduce the appearance of fine lines and wrinkles.
Real Results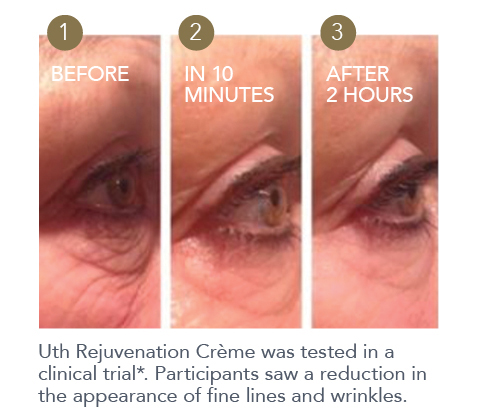 * Clinical Trial was conducted by Thomas J. Stephens & Associates, Inc. Full results on mannatechscience.org.

---
TruHealth Value Bundles
Purchase either of these TruHealth Value Bundles for this month and get a BONUS TruHealth drink bottle.
Lose kilos in time for summer!
Cleanse, reboot or lose fat!
This program combines beneficial, whole foods with naturally sourced supplements and exercise to encourage fat loss, weight management and to help you establish
healthy lifestyle choices.

---
Ambrotose + Plus Value Bundles
Top-selling popular products address the mind, body and spirit to give you better overall health—at the best price.
---
Core 5 Value Bundles
Our Top-selling Core 5 products are our most comprehensive range for excellent health and wellbeing (Choose between Advanced Ambrotose or Ambrotose complex in this bundle).
---