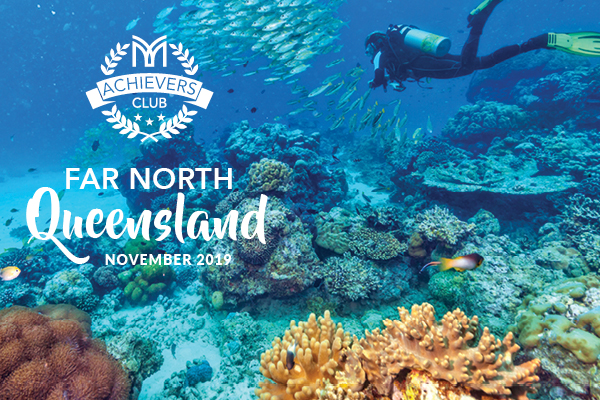 Congratulations to all our High Achievers for 2019!
As all the winners of our 2019 Achievers Club incentive trip are heading back home after a fantastic trip to Far North Queensland and Green Island, we're already planning the incentive for our Achievers Club trip for 2020!
You too can earn points while you grow your business and earn your way to a trip of a lifetime with Mannatech. 
Here's a little peak of what our Achievers Club have been up to this week!
Upon arrival at Cairns airport, our Achievers were welcomed by Jenny and her team. Travelling as a group they headed to the 5 Star Pullman Resort, where their rooms were well appointed in luxury. The first evening the group had a stunning dinner amongst the aquarium. With stingrays, sharks and fish keeping our achievers company, it was definitely something unique. 
The second day's activities, where our Achievers spent the day on the Great Barrier Reef, enjoying a pontoon to explore the reef. Glass bottom boats, snorkelling, relaxing on the sun deck and more!
Day three was a free day of activity, with many of our Achievers arranging their own adventures – Helicopter rides, day trips to the outer reef islands and day spa relaxation. The group spent the night together for a themed 'White Night' dinner by the pool. Jenny and her team arranged a stunning dinner display night, with lots of relaxation, good laughs and conversation were had by all. 
On the fourth day our Gold and Platinum Achievers headed off to Green Island, where they experienced beautiful beaches and laid their eyes on unique wildlife at the Crocodile and Marine Life Habitat. 
Day 5 and 6, our Gold and Platinum Achievers spent time relaxing in luxury with lots of activities to take part in. On the last night everyone took part in a fun filled dinner hosted by Jenny to say farewell.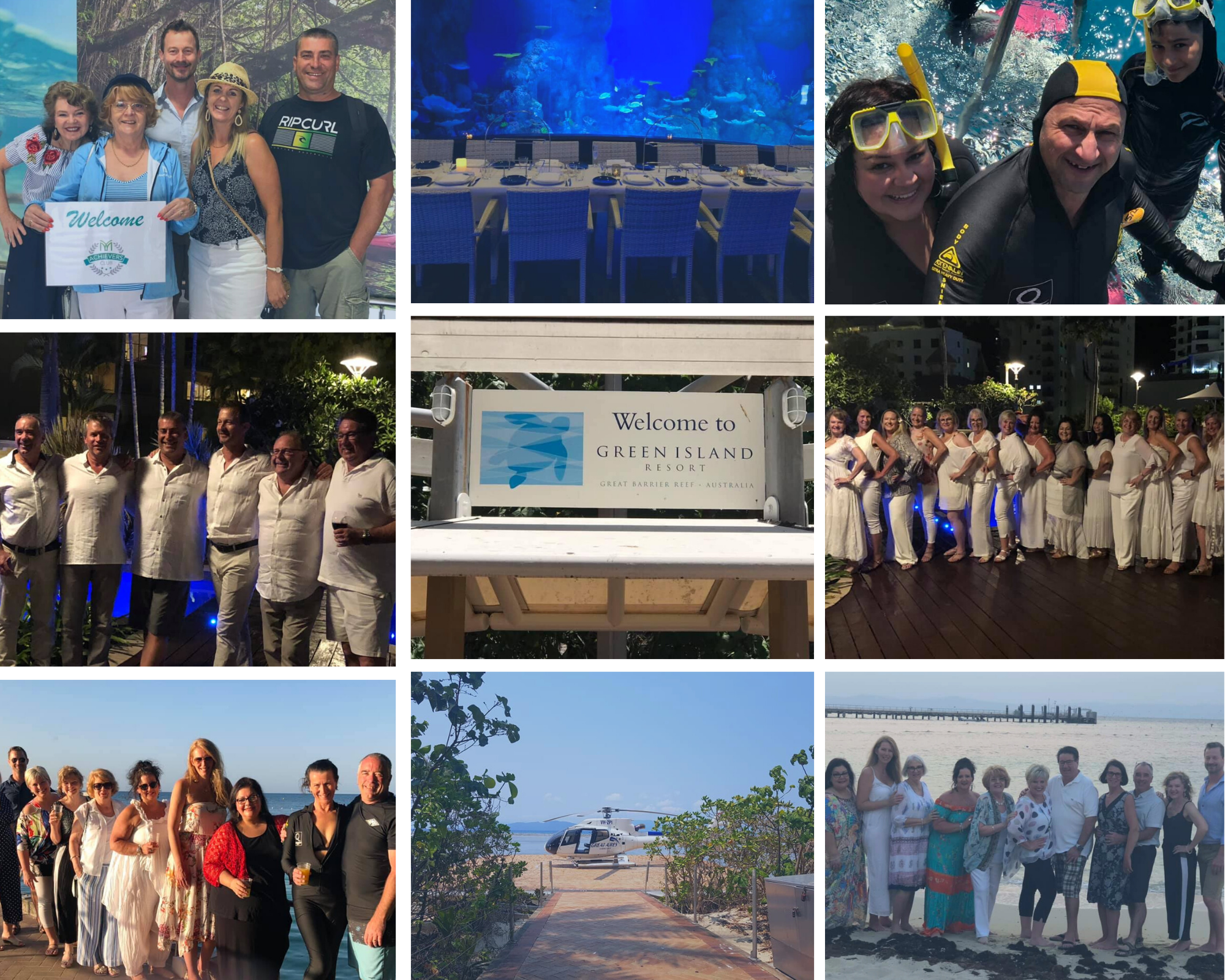 We would like to thank and congratulate all our hard-working Associates for the tremendous efforts they have put in this year! Throughout the Achievers Club program our Associates participated in various competitions and incentives, they went above and beyond to accumulate points to achieve their goals. 
We also have additional prizes to announce as part of the FNQ 2019 Achievers Club!
Platinum Plus Prize
We would like to especially congratulate Naomi Joy Enevoldson and Paula Khouri for reaching Platinum Plus status, earning over 25,000 points in the Achievers Club 2019 Incentive and therefore winning $2000 spending money. Congratulations!
Top Enroller Monthly Prize
Our monthly Top Enroller prize winners have won $500 cash per month. Each new Enrollee needed to have a minimum of 100PV to be counted*.
Naomi Enevoldson (Winning February – July)
Leigh Elliot (Winner – August) 
Congratulation winners!
*Additional weighting as follows: New enrolled Associates = 2 points, New enrolled Customers = 1 point
Winners of 2020 Australasian Gold Registration Package
A special congratulations for our Mid Way May prize winners! Based on the results of the Top 10 Enrollers from 1st of February – 31st of May, 2019. New enrolments with 100PV and weighting as per below*. 
Winners will receive one Gold Registration Package to the upcoming Conference valued at $395 AUD, this includes a registration bag, free mystery gift, and product valued at $249! Congratulations to the following winners of the 10 x 2020 Australasian Gold Registration Conference Packages. 
| | | |
| --- | --- | --- |
| Naomi Enevoldson | Leigh Elliot | Dayandra & Gloria Hettige |
| Paula Khouri | Donna Catt | Bronwyn Sheraton Grey |
| Margaret Yule | Jody Zugajev | Kristy & Grant Sapwell |
| James Hannan | | |
*Scoring as follows: New enrolled Associates = 2 points, New enrolled Customers = 1 point 
For those of you who have already purchased your Conference Registration, you will be reimbursed and will be contacted shortly to arrange your prize. 
What huge effort! Congratulations to everyone on the 2019 Far North Queensland Achievers Club Trip. You too could be there next year for fun, comradery and excitement! Make sure you come to 2020 Conference to hear the announcement and launch of the next 2020 Achievers Club Trip!
Get  your team together, develop strategies and set your sights on joining the Achievers Club next year. Your passion and hard work can get your there!