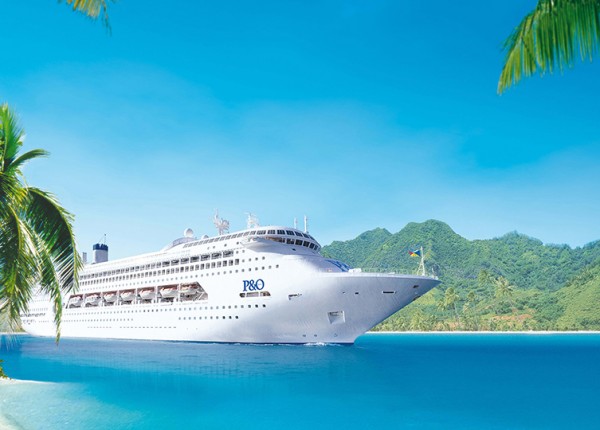 Cruising the South Pacific
The South Pacific P&O Cruise incentive has officially launched and if you want to be on Mannatech's maiden voyage to three luxury Pacific islands, keep achieving those points through recruitment and orders. The more people you introduce to the wonderful world of Mannatech, the better your chances of joining us!
Our list of travel destinations includes Noumea, Mare and Port Vila and along the way you'll enjoy world-class cuisine and crystalline water – both in the on-board pools and in pristine lagoons. Plus with shows and entertainment galore you'll never get bored onboard!
The qualification period runs from BP1 to BP4 2015, so get cracking on earning those points to ensure your ticket aboard. You can download the brochure here for more information on how to qualify. Don't forget to download the tracker and check out the terms and conditions while you're at it.
It's important to attend meetings and events to learn how to continue your growth with Mannatech. Read about some of the great events that have been happening in our region so far this year, as well as a fantastic reminder about how the Your Body Your Way fat loss system can create a new growth opportunity for your business.
Adelaide training session
by Executive Director Karen Nickels
"Our Adelaide team started the year off with an excited bunch of leaders who were focused and ready to learn at our first Saturday training on the 17th January. We were updated by Bronze Presidential Directors Judy & Trevor Abbott who had recently returned from the Presidential Summit in Hawaii. They outlined the positive future of Mannatech and its position as a global leader in the wellness industry.
"The group followed up on the TOMs program book from the last BP 'Who Are You Really And What Do You Want?'. We conducted a goal-setting session to ensure everyone had very clear intentions for 2015 as well as a path to overcome any obstacles that may get in the way of their goals and successes. The TOMs program was promoted heavily as being absolutely integral to our business and everyone was encouraged to follow the success of the South African teams and ensure they are on the program every month.
"We used Skype to watch Executive Director Ian Scott (from the Gold Coast) show his version of the Mannatech Opportunity Plan. It was great to see and so simply stated that everyone there was impressed and encouraged to give it a go themselves in the future. Thanks to Ian for giving up his time. It's great to have leaders so willing to help others even in different teams!
"Overall there was a very positive vibe in the room and all attendees walked away with some very practical tools and motivation to embark on 2015."
First Gold Coast Opportunity Meeting for 2015
by Bronze Presidential Director Chris Gregory
"A fantastic first business meeting for 2015 was held on the Gold Coast on Wednesday 14th January.
"Regional Director Rod Farrell was the MC, setting the tone for a great evening focusing on freedom in many different areas. The format followed the plan that was shown so successfully in South Africa.
Regional Director Kyleen Bradford and Executive Directors Kyna Sully, Michael Hickey and Garry Gnapp all gave fantastic testimonies on the topic of freedom, sharing how Mannatech has changed their lives in so many ways.
The keynote speaker was Executive Director Ian Scott who delivered a short, punchy, factual and to-the-point presentation of the business following the 3 Point Plan.
Building your business with Your Body Your Way
Your Body Your Way (YBYW) is not just some fad diet. It's about changing your lifestyle to better your health. This holistic fat loss system combines Mannatech supplements, an easy-to-follow eating and exercise plan and all the tips and tricks you'll need to stay on track.
We all know that Mannatech sells high quality supplements. We've all seen or heard the great results people have had whilst taking Mannatech supplements in terms of their health and wellbeing.
Unlike other supplements, the impact of losing fat with Mannatech's YBYW system is physically obvious.
People like to see results and as losing fat can be visually witnessed, before and after photos can be very impactful and convincing. Make sure you show your prospects the results that can be achieved on the YBYW fat loss system. We've already shown you Alaine Hamilton's amazing transformation but you can also encourage your own happy clients to send you their before and after photos. Trust us, when people look and feel good they want to show it off! Just make sure you ask for their permission first.
If you wish to build a business with Your Body Your Way and you have not yet received the Your Body Your Way Business Guide, please email bdev@mannatech.com.au to receive a copy. The Business Guide is your go-to resource for selling YBYW: that's why the content is aimed at Associates who want to use YBYW to build their business. It supplies important information about how to talk about and position the system with people that want to lose fat.