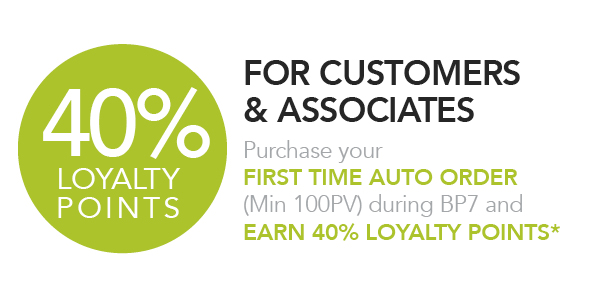 * Available for a Customer or Associate first time Auto Order that is successfully processed during BP7.
* First Time Auto Order is one that has never occurred before.
* 40% Loyalty Points are made up of existing 20% Points plus an additional 20% points.
* Loyalty Points can be redeemed for the first time after three consecutive Automatic Orders (as per normal loyalty credit rules).
** 30% Loyalty Points are made up of standard 20% points plus an additional 10% points (for those you enrol).
** For every person you enrol with a first time Automatic Order, you receive an additional 10% loyalty on your own personal auto order.