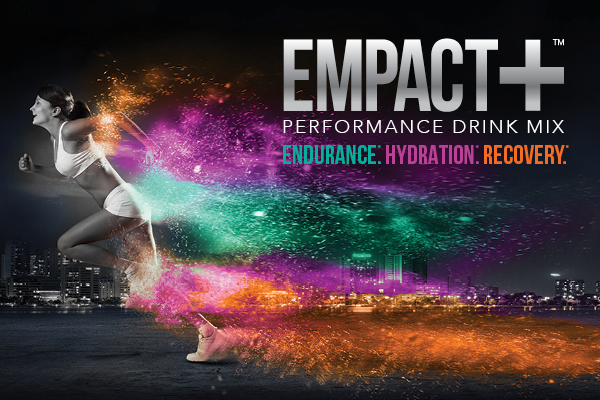 EMPACT+™ Performance Drink Mix
It puts everything you need into one drink.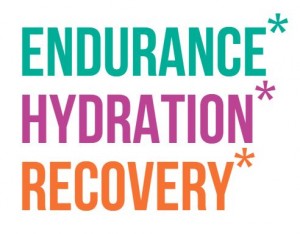 Whether you're lifting, cycling, running or working hard in other ways. It is the first fitness product to ever combine the major elements of fueling, hydration and recovery into a single drink.
The days of mixing three separate pre- and post-workout supplements are over.

Benefits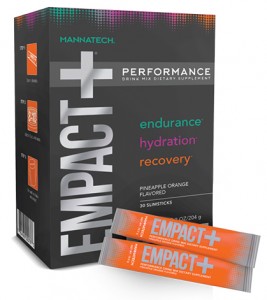 WHAT EMPACT+ DOES FOR YOU
Helps the body stay hydrated during physical activity*†
Helps maintain muscle mass during exercise and weight management*‡
Helps support post-exercise muscle repair and recovery*‡
Long-term use (3-4 weeks) may aid in preserving muscle and energy levels during periods of calorie restriction*‡

Provides a wide spectrum of electrolytes
EMPACT+ (SINGLE)
30 Slimsticks
Associate / Preferred Customer Price
AU$99 / NZ$105 / SG$105
75PV

Easy to Use
Stir contents of one sachet into 500ml of cold water, and mix immediately before drinking. Drink one to three times daily.
Energy that's good for you
Empact+ replenishes electrolytes, vital nutrients and branched chain amino acids (BCAAs) that help maintain and support the development and rebuilding of muscle tissue.*‡ It is designed to provide you with a range of physical and mental enhancements that power you through your workout, all in the convenience of a single, natural fitness product.*†
EMPACT+ is a specially formulated product free from gluten, dairy, soy, sugar and genetically-modified DNA and MSG making it safe for all-day, any day use and can be enjoyed as a delicious source of energy.

Enjoy the Energy!
EMPACT+ performance drink mix helps your body adapt to overcome physical and mental stress.*† It increases endurance and aids the body's ability to recover from strenuous activity, faster.*†

Mannatech's EMPACT+ Performance Drink Mix Earns BSCG Drug Free Certification
Mannatech has received the BSCG Certified Drug Free® supplement certification for our new EMPACT+™ performance drink mix (Lot Number 3583803). This certifies that the product does not contain any of the 274 drugs banned in sport nor an additional 211 prescription, over-the counter, and illicit drugs not banned in sport. Download the Mannatech Anti-Doping Statement here.
The BSCG Certified Drug Free® Testing Menu targets drugs on the World Anti-Doping Agency (WADA) Prohibited List. The WADA Prohibited List governs Olympic sport and is used by all national anti-doping organizations (NADOs)including ASADA, UKAD, and USADA. It serves as a model for sport federations, professional leagues, college, military, and vocational drug testing programs, which ban many of the compounds on the WADA Prohibited List. This drug free certification provides maximum security to general consumers, as well as to athletes and professionals across the spectrum of WADA, NFL, MLB, NHL, NBA, WNBA, PGA, LPGA, MLS, ATP, WTA, FIFA, FINA, AFL, NRL, NASCAR, UFC, CrossFit, NCAA, military, law enforcement, and other drug-testing programs.
"I love EMPACT+," said Sydney Benner, "It's vegan, it's gluten free, all natural, and no sugar. I've been drinking it, pre-class, all week long. I feel super hydrated and energized throughout the entire workout. I cannot recommend this product enough."
"Before we introduced EMPACT+, serious athletes would take one product before exercise, and a second product during exercise, and then yet another product after exercise to aid in recovery," explained Al Bala, President and CEO at Mannatech. "EMPACT+ is the world's first fitness product that does it all. It combines fueling, hydration and recovery in one drink and increases endurance, postpones exhaustion and reduces recovery time."*†
Find out more about Empact+ and order now on mannatech.com.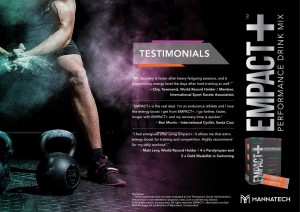 View all the testimonials for Empact+ here. Document updated as per the 2019 DSA rules and regulations. 

Order Empact+ Sample Cards on our Sales Tools Website: https://www.mannatechsalestools.com.au/business-tools

Want to know more? Download the Empact+ Brochure, Sample Card, Product Information and FAQ document.
* These statements have not been evaluated by the Therapeutic Goods Administration. This product is not intended to diagnose, treat, cure or prevent any disease.