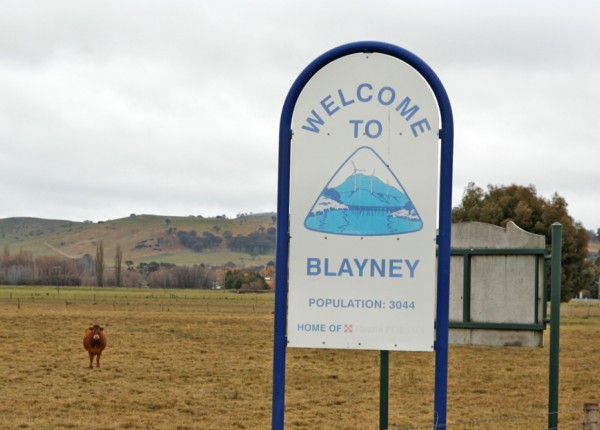 Blayney Hosts First Regional Event!
After a fantastic joint effort from a group of Associates, Blayney's held its first regional event was on Saturday 21st May 2016! Regional Director, Melissa Humphris shares her report of the event.
"At Global Mannafest I asked our General Manager, Mandy Morelli how many people we needed
to hold a corporate training in the country. Mandy graciously set me the challenge of 20+ attendees.
"Upon our return to Australia we went into massive activity. Extensive recruiting "blitz style", lots of planning with Presidential Director, Mandakini and the corporate team. Within 3 short weeks the inaugural "Blayney Regional Event" happened with over 30 enthusiastic participants, from several local teams!
Blayney is located in NSW, 30 minutes out of Orange / 4 hours away from Sydney, and has a population of only 3,000 residents.
"Regional Director, Nic Stiles drove all the way from the central coast to MC the event and spoke with compassion and conviction. Presidential Director, Mandakini presented on Health and Business and General Manager, Mandy Morelli presented an inspiring address highlighting the newest products and new marketing tools (hot off the press).
"We were surrounded by people who have the same vision. The impact of the recognitions was powerful. People in their seats watching leaders walk out the front to receive their recognition certificates were saying:"I can do that!". There is increased motivation and focus within the group.
"Thank you to Corporate for your encouragement and support, especially Mandy who drove to our event. Geoff your slide deck and videos gave us the professional and fun touch. Nic who made the day run smoothly and to Mandakini who always inspires our team. Also, to everyone who helped behind the scenes and on the day. A great day was had by all who attended.
"We are looking forward to the next one with bigger numbers!"
Regional Director
Melissa Humphris