Events round up for this week
Gold Coast Opportunity meeting
Executive Director Ian Scott has this to say about the recent Mannatech Opportunity meeting held on the Gold Coast.
"It was another great night at the Mannatech Gold Coast Opportunity meeting. Regional Director Rod Farrell was MC, the company overview was done by Executive Director Garry Gnapp and the business presentation by myself. Not pictured but brilliant with their product testimonies were Regional Director Wendy Farrell and Bronze Presidential Director Chris Gregory. Also missing from the picture are National Director Gabby Stumbles and Executive Director Mike Hickey who gave inspiring Mannatech business testimonies. It was a successful night with new accounts opened and old accounts reactivated. Well done everyone. It was a great team effort. We are on the road to the top!"
Have something to add to this story? Share it in the comments below.
Coming up! Queensland Super Regional
Queensland has even more exciting things on the horizon with the Mannatech Super Regionals coming up on Saturday 18th October from 10:00am-3:00pm.
What is a Super Regional?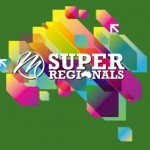 Mannatech Super Regionals are events initiated and driven by leaders in the Mannatech community. Super Regionals are a day of recognition, training and inspiration on all aspects of your Mannatech business. They are all held on Saturdays.
Work together with your team and the wider Mannatech community to create change and bring success, spreading the Mannatech story, far and wide.
The aim of Super Regionals
Mannatech Super Regionals are part inspiration and part perspiration with practical step-by-step plans you can implement today to bring you greater success. For example, imagine being shown EXACTLY what to do to win incentives!

What will you learn at the Queensland Super Regional?
In the 5 hours of solid product and business building content, you will:
Hear life-changing real life stories
Build bullet proof belief
Build on your existing product knowledge
Learn the greatest obstacle standing in your way
Discover the art and science of building a large business
Learn how to build leaders who build leaders
Find out how to harness the power of honour.
Don't miss this top line up of speakers – including Platinum Presidential Director Rod Gilchrist, Silver Presidential Director Simeon Cryer, Bronze Presidential Directors Karen Denniss and Chris Gregory, Presidential Director Mandakini Foux –  with many years of experience building a successful Mannatech business.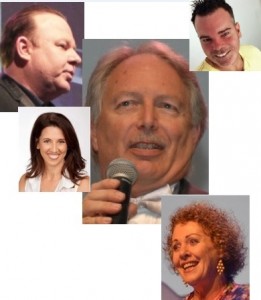 How BIG is your dream?
How BIG is your goal?
Build relationships. 
Build teams and there is no end to what you can achieve.
There will also be business tools for sale and morning tea is provided.
For further information contact Chris on 0403 186323 or Karen on 0414 280497 or visit here.
Hello Queensland Mannatechers, tell us why you are looking forward to this event in the comments below.
Events around Australasia
There are plenty of opportunities to find out more about Mannatech and its products, learn how to expand your Mannatech business or simply listen to interesting speakers on a range of topics close to Mannatech's core philosophy. Why are attending events so important to your business? Events play a role in your personal and professional development as the owner of a Mannatech business. Events have this magical way of helping all of us believe we can succeed with a Mannatech business. Events show us more than any video, book or CD ever could. Yes those things are important, however attending events is like being fully immersed in the things required to succeed. CLICK HERE to listen to South African Presidential Director Kirsten Pearse explain just how important attending meetings and events are to building a successful Mannatech nutrition business.
When you run any type of event or meeting, be sure to take a few photos and videos to capture the excitement. We would love to publish your photos/videos and your 100 word write-up in our next REALlife and on Facebook. Just email marketing@mannatech.com.au.
Click here for a complete list of events around Australasia.