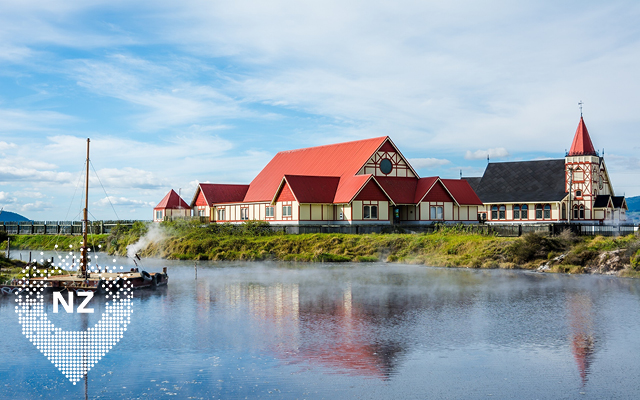 Hamilton Super Regionals Event
Executive Director, Colleen Ryan Shares Her Experience
"The goal of a networker is to become a Leader and we can all do that to some level. That's why I love Super Regionals! – Everyone can come along and everyone seems to grow another step or two in their personal lives.
"The date comes up real soon so I've learnt you need to prepare, plan, invite and create enthusiasm for the SR's well in advance! Of course we were super blessed to have Presidential Director, Naomi Enevoldson grace our shores in NZ. Thank you Naomi for your heart felt story of growth, loss and success. And for showing us how the gift of a home-based business has positioned you and your family to be within the reach of a better life.
"The perception can often be that successful people just got there because they were 'lucky', had things 'given to them','had heaps of help' and such, but the way you shared your journey resonated with all of us. I am very grateful that you took time out of your busy schedule to come across to us and that the team got to hear straight from you.
"The energy and excitement around a Super Regional is a real buzz and to see our room jam packed was great – we'll need a bigger venue next time! I loved being on the front door to welcome and sign in guests and to see the expression of WOW to all first-timers receiving the gift of NutriVerus™ was awesome.
"Everyone gains at a Super Regional because it's our own teams participating and stepping forward to present. I loved seeing the way each presenter gave their personal spin on the topic on hand, Regional Director, Takashi Sawada with his physics momentum exercise and National Director, Matt Kavanagh sharing words of wisdom about how to best support your partner. I like how Matt said 'you may not be a networker… but your partner is…" was a very clever way of allowing partners to give support even if they feel they cannot be hands on with the leadership.
"National Director, Sarah Taylor shared from the heart her WHY, and how her organisation will affect her family life and her dreams for travel and greater freedom. Sarah already knows she can have this and it's just a matter of doing the basics to achieve all she envisions for herself and family.
"Executive Director, Janne Sawada did an awesome job as MC being a complete natural I'd have to say and keeping everything on track. The panel was an excellent idea and forum and with the right questions one got the right answers for our guests. I believe everyone benefits from the words and recommendations of others and we learn a lot as a team of people striving for growth in New Zealand.
"Everyone loves the recognition and it's a huge delight to see our new Regional Directors be rewarded for their efforts. The new pins are fabulous!
"My own presentation was for me personally a great opportunity to connect with my own WHY – as I believe people can lose sight of this sometimes in the enormous detail of everyday living. If we want growth we have to grow and that's why I love Super Regionals – as it encourages everyone in the team, whether they are a product user and/or a leader in the making to S-T-R-E-T-C-H our minds and hearts further to what's possible.
"Again another fabulous and inspirational Super Regional. On behalf of everyone who attended and participated and to the Corporate organisation – 'Thank YOU'!"
Executive Director, Colleen Ryan