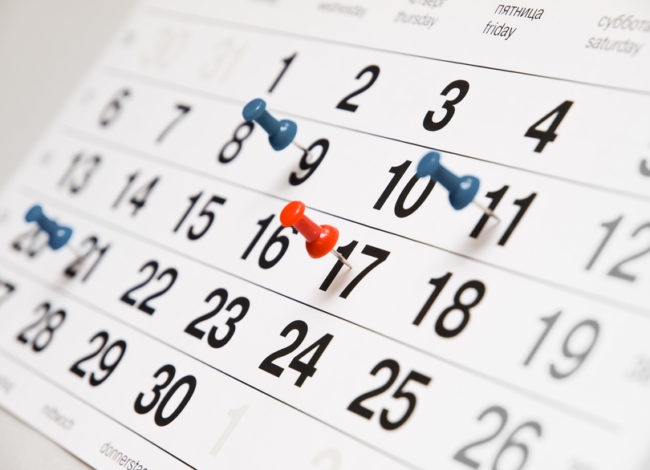 What's been happening around Australasia in terms of meetings, training and Associates being out and about, spreading the word about Mannatech?
Ūth Café

by Executive Director Julia Corradetti
Since May I have been doing a fortnightly Mannatech meeting on the Sunshine Coast, Queensland, called the "ŪthTM Café". As the name suggests we hold a meeting in a café and do a Ūth presentation while having a coffee. We have regular attendees who invite their friends along to have a Ūth experience. So far it draws about four to five people on average but the meetings can easily be expanded and duplicated.
If you are a Mannatech Associate, living on the beautiful Sunshine Coast, would you like to leverage the Ūth Café? Julia says "The Uth Café is a very cross line meeting, so no one should feel out of place. I keep all the Associates up-to-date with the latest information and encourage them to attend as many meetings as possible. Sunny Coasters, love the cafe life, so they will love Ūth and Ūth Cafe! All welcome!"
The next Ūth Café will be Thursday 23rd October.
Venue:Vast Cafe, Shop 3B, Kawana Home Central, Kawana Way
Time: 9.30am
Date: every 2nd Thursday
Like to share your experience with the Uth cafe? Scroll to the bottom of this post and write your comments there.
Wodonga Wellness expo
Just across the border with New South Wales in Victoria lies Wodonga, a small city 300 kilometres north-east of Melbourne. Its population is approximately 31,000 people. Recently, Wodonga hosted a Wellness Expo to promote the benefits of a healthy lifestyle. The organiser, Kate Jones, said, "…I completely transformed my life to being fit," she said, "It is great that looking after your health is becoming so popular because it's good for you."
The article in the local newspaper said "Fitness equipment and organic and health products filled the street on Saturday and over the course of three hours people were constantly coming for a taste of what they could change in their lives." Executive Director Karen Stacey was representing Mannatech. She had a stall promoting GI ProBalance®, MannaBears® and ŪthTM Skin Rejuvenation Crème.
Have you hosted a stall at event recently? It would be great to hear from you – please email marketing@mannatech.com.au.
Albany, Western Australia training
By National Directors Liz and Mark Chamberlain
Albany is a port city of 30, 656 people in Western Australia, south east of Perth. It is a significant tourist destination and base from which to explore the south-west of the state, and is well regarded for its natural beauty and preservation of heritage.
It can be a challenge planning an event in a country town which requires a long distance in travel and a 3 to 4 day commitment of time to best support your team there.  Our challenge commented with having fewer people than expected attend our event but you what, we didn't give up! We created a new direction for the session, upped our energy and focus and carried on! Pivoting at the last minute is best achieved with your upline close by and ready to embrace "transitional planning". Having my upline right there with me, as dedicated to my team as I was, resulted in massive benefits, even though it was a small group.
We celebrated a wonderful and timely regional training over a few days which just flew! Our new cluster of Regional Directors receive so much personal development, team development, product experience from shared testimonials and hands-on business training. Our RDs are truly regional leaders. Well done Corinne and Dave Flick, Rhonda and Scott Parsons and Susan and Ross Brennan!
South East Queensland super regional
This super regional is coming up on Saturday 18th October from 10:00am-3:00pm. Get equipped and empowered to super charge your Mannatech business. Will you be there?
This super event will feature topics such as:
● Why Mannatech products are beneficial for optimum health;
● Exciting stories from Associates;
● Personal growth by using the Three Point Plan;
● Recognition of newly qualified levels of leadership and bonus achievers;
● Learning the art of building a successful, duplicable Mannatech business;
● How to build leaders who build leaders; and
● Why Mannatech is the company of the future.
There will also be business tools for sale and morning tea is provided.
For more information click here.
Events around Australasia
There are plenty of opportunities to find out more about Mannatech and its products, learn how to expand your Mannatech business or simply listen to interesting speakers on a range of topics close to Mannatech's core philosophy. Why are attending events so important to your business? Events play a role in your personal and professional development as the owner of a Mannatech business. Events have this magical way of helping all of us believe we can succeed with a Mannatech business. Events show us more than any video, book or CD ever could. Yes those things are important, however attending events is like being fully immersed in the things required to succeed. CLICK HERE to listen to South African Presidential Director Kirsten Pearse explain just how important attending meetings and events are to building a successful Mannatech nutrition business.
When you run any type of event or meeting, be sure to take a few photos and videos to capture the excitement. We would love to publish your photos/videos and your 100 word write-up in our next REALlife and on Facebook. Just email marketing@mannatech.com.au.
Would you like us to advertise your event? Please contact marketing@mannatech.com.au
Click here for a complete list of events around Australasia.
© 2014 Mannatech, Incorporated. All rights reserved. GI ProBalance®, MannaBears® and Ūth Skin Rejuvenation Crème are trademarks of Mannatech, Incorporated.