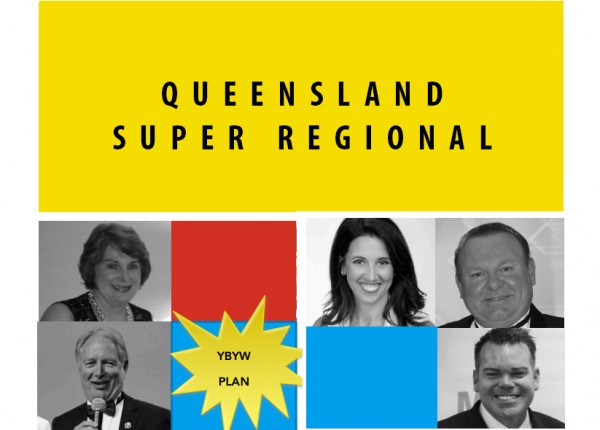 Queensland Super Regional
7th February 2015
Don't miss another exciting Super Regional put on for your benefit by some of the top leaders in Mannatech, including Platinum Presidential Director Rodney Gilchrist, Silver Presidential Director Simeon Cryer, Bronze Presidential Director Chris Gregory, Presidential Directors Mandakini Foux and Robyn Sully, and more!
These inspirational speakers will be covering a range of topics, including:
• Feeding your mind for success
• Unique products
• Benefits of the Loyalty bonus
• Is network marketing a viable business model?
• Structuring your business and using it to win incentives
• Growing your business through TOMs and the Achiever Program
• Building your contact list and in-home meetings
• 'How big is your dream?
• Plus real-life stories on financial and health freedom
When: Saturday 7th February 2015
Where: Springlife Convention Centre, 178 Springwood Road Springwood QLD
Cost: $10.00
The day will comprise of two parts:
1. Leadership Strategy Meeting for National Directors and above from 10am–12pm (doors open at 9.30am)
2. Super Regional for everyone from 1.30-5.00pm (registration from 12.30pm)
There will also be lucky door prizes and a great afternoon tea provided at no extra cost. Mark this event in your diary now and plan to bring along guests.
Melbourne Business Presentation
Tuesday 24th February
Presented by the Manna Entrepreneurs.
When: Tuesday 24th February, 7pm for a 7:30pm start
Where: RSL Glen Waverley, Coleman Parade, Glen Waverley VIC
New Zealand Super Regional
28th February 2015
Don't miss another exciting Super Regional hosted by some of the top field leaders as well as Mannatech Corporate.
The inspirational speakers include:
• Bronze Presidential Director Chris Gregory
• Bronze Presidential Director Cliff McChesney
• Executive Director Colleen Ryan
• Executive Director Ian Scott
• National Director Sarah Taylor
• and many more!
It will be a great learning experience with product knowledge and business building content as a range of thought-provoking topics are covered. At this event you will:
• Learn the global success plan producing 6 figure earners worldwide
• Hear and learn from successful leaders
• Learn how to build leaders who build leaders
• Hear life-changing real life stories
• Access business building tools
• Have a chance to win lucky door prizes
• Plus much more!
When: Saturday 28th February 2015, 12:30pm registration for a 1:30pm start (event concludes at 5:30pm)
Where: Ibis Tainui Hotel, 18 Alma Street Hamilton NZ
Cost: $10.00