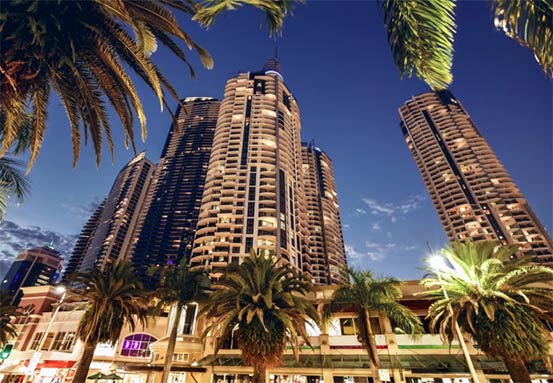 Gold Coast Business Information Evening
Super Regional Gold Coast June 6th
Written by Chris Gregory Bronze Presidential Director
What a fantastic training was had by all who attended a packed out Super Regional at the Gold Coast on Saturday the 6th of June.  The event was skilfully MC'd by Executive Director, Ian Scott, and Regional Director, Rod Farrell. There were lots of wonderful presentations by various speakers sharing from their hearts and personal experience with products and business. Here are some highlights: hearing the enthusiasm, dedication and serious approach to of the young 'RAT Pack' in bettering themselves by developing leadership qualities within themselves via the use of the TOMS. They are doing this to be better equipped to develop leaders to promote the Mannatech business. Many practical points were gleaned here. 
Platinum Presidential, Rod Gilchrist, enlightened us on how to better use the Mannatech fat loss technologies as a first approach step via 'The Holiday Diet' and then transitioning into the amazing benefits of the Your Body Your Way system. 
We were privileged to have Q13 Executive Director, Karen Nichels, join us from Adelaide. Wow! What a dynamic, practical presentation she shared with us on how to build a sustainable networking business and the keys to following up and coaching customers on the benefits of the products. Thanks a million, Karen for taking the time out to come and share your 'secrets.' 
We also had valuable contributions from; National Directors Oscar and Sandy, Presidential Director, Mandakini, Executive Director Patsy Walken-Brown.  
Bronze Presidential Chris Gregory kicked off the day with the theme,  'We are in a Revolution'. Executive Director Kyna Sully gave a masterful presentation on the practicalities of running an 'In Home' presentation and a wonderful call to action by Executive Director Ian Scott titled, 'What's stopping you?'.
It was wonderful to have the participation of so many different teams, leaders and associates. A lot of us stayed and shared a delicious meal to finish off an inspiring Super Regional.  Many thanks to those who organised the event, and to Mannatech's Business Development, Steven Yin, who gave a good overview of Success Tracker. 
Let's see you on the beaches of the world.
Woman's Expo
Written by Noelene Rossiter Bronze Presidential Director
The recent Woman's Expo was a great success for the team, resulting in close to 100 high quality leads.
As always, the MannaBears® were a great hit! We showcased these by having a large display of fresh fruit and vegetables so the attendees could see a visual representation of the ingredients packed into such a small and delicious product! We also had dips with NutriVerus® powder People loved the idea that they could put NutriVerus® powder over their food and know they are eating a well-balanced meal and not missing any of the nutrients the body needs to be healthy and happy.
The Uth display received overwhelming feedback as the consumers made the connection between good health and nutrition and how this affects our skin, and we had an abundance of inquiries about this!
We had two winners for the day who were so excited to see the amazing product selection they had won, leading to wanting to start their own businesses!
The success of the day could not have been completed without the outstanding work from Liz Chamberlain and Jacque Downs, Congratulations ladies on an excellent event!
Gold Coast Business Information Evening
Written by, Kyna Sully Executive Director
The electricity could be felt in the air at the Business Information Evening, held at the Mecure Hotel, buzzing with vibes of excitement and positivity from the largest audience to date!
Chris Gregory,Bronze PD, did an excellent job of hosting the night and keeping the audience engaged. We heard two Gen-Y Mannatechers share their stories: Kyna Sully shared how the Mannatech opportunity had allowed her to make better choices, including buying a car with cash, enjoying many overseas holidays and sharing these trips with her 'Mannatech family,' and the opportunity to see first-hand our M5M program in action in Mexico. She expressed that she felt blessed to be a part of something that can impact lives in such a meaningful way.  
Jayden, a great young guy, shared how learning about Mannatech has helped him grow in his education of personal development and finances.
Ian Scott, ED, did an expert job of sharing how Mannatech is perfectly positioned in the middle of the megatrends of health and wellness, direct sales and social entrepreneurship. An amazing opportunity is open to all. He also showed how we can build a business through creating teams and how that impacts the number of children that will benefit from PhytoBlend powder.
Rod Gilchrist, Platinum PD, then shared that Mannatech isn't just a business opportunity but also an opportunity to work on ourselves. He provided some great tips on OsoLean and the incredible technology that it is and how we can use just OsoLean to share the Mannatech story. What a great 'holiday diet!'
© 2015 Mannatech, Incorporated. All rights reserved.
Mannatech, MannaBears, Nutriverus, Uth, PhytoBlend, OsoLean, Success Tracker, M5M, Sport are trademarks of Mannatech, Incorporated.