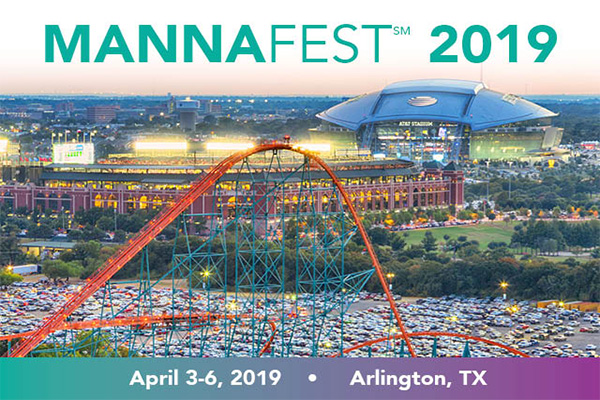 Mannafest 2019 available free via Livestream
Mannafest 2019
Mannatech celebrated the 25th anniversary and sharing it's history like you've never seen it before! Watch how a major sales milestone was passed, the M5M Foundation updated on the number of meals that helped provide in the last 12 months and view the "Oscars-like" recognition night in which Associates' big accomplishments were recognised. Additionally the highly desirable Saturday morning training workshop with network marketing legend, Richard Bliss Brooke is now available too!
Here's what you can expect in the Livestream videos from Mannafest 2019:
The 25-year story as you have never seen it before, and the WORLD PREMIERE of "Mannatech's 25th Anniversary Retrospective".

The M5M Foundation presents an update on total meals provided to children around the globe.

Mannatech President & CEO Al Bala presents "The Next 25 Years of Mannatech" and officially launches our new team song, "Next 25".

North America Market Update presented by Sona van der Hoop, Senior Director North America Sales

New Product Launch #1 with Joel Bikman and Dr. Steve Nugent

Presidential Panel, hosted by Dr. Steven Hines, Gold Presidential

New Product Launch #2 with Joel Bikman and Dr. Steve Nugent

Mannatech Recognition Night including the Business Builder of the Year award and recognizing new Platinum Presidential Leaders.

Richard Brooke's Leadership Training for "turbocharging" your recruiting efforts in 2019.
Click here to view all videos of Mannafest 2019. Also, do visit allaboutmannatech.com to know about the conference.