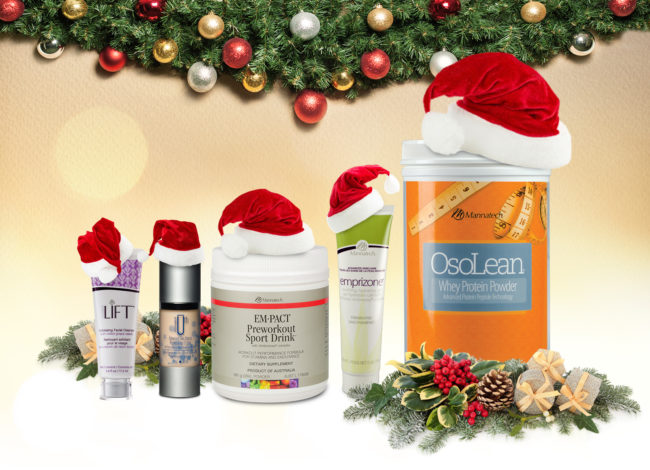 Mannatech: 'Tis the season to be jolly
Just as other people and businesses start winding down for Christmas, Mannatech Associates in Australasia will be going wild sharing Mannatech – the credibility of the company, the scientifically-validated products and inspirational focus on our Mission 5 MillionSM!!!!
Why? Because they realise that the festive season brings all types of people together – family, friends, work colleagues – and it's a great time to meet people over a drink, at a party or BBQ.
Just in time for the festive season, we are very excited about the developments below and the differences they could make in people's lives from a health and money freedom perspective. So sit back and be prepared to be jollified!!!
 *NEW* Osolean® powder pack
Who doesn't want a bikini body?
Osolean powder contains Mannatech's proprietary whey protein blend and calcium from milk – which have been shown in a scientific study to support weight reduction while maintaining lean muscle when used in combination with a kilojoule-controlled eating plan and regular exercise.
New Associates can now join Mannatech by purchasing the *NEW* Osolean powder pack, just in time for summer. How often do you hear people exclaim "I always put on weight over the Christmas period!". Well now, here is a convenient solution with the Osolean powder pack. Adding Osolean powder to an active daily-routine can help achieve an ideal physique and live a healthier lifestyle.
Click here to find out more about Osolean.
LIFTTM Exfoliating Facial Cleanser – available from Saturday 22nd November
What a powerful partnership for ageless beauty – Mannatech's ŪthTM  Skin Rejuvenation Crème is now perfectly complemented by the LIFT Exfoliating Facial Cleanser.
Cleansing
Cleansing removes anything from the surface of your skin like make-up, oil and sunscreen. Did you know that 98% of participants in a clinical study on Mannatech's LIFT Exfoliating Facial Cleanser said that this product effectively removes dirt, oil and make-up?
Exfoliation
The exfoliating process removes dead flaky cells that can clog your pores. Now some folks may worry about using an exfoliator on a daily basis. Mannatech'sLIFT  Cleanser is gentle enough to exfoliate your skin every day provided you add enough water to create a lathering foam and gently apply LIFT to your skin with your fingers.  Avoid heavy, harsh scrubbing when cleansing your face.
Many women cleanse and exfoliate their skin with 2 separate products. Save TIME by cleansing and exfoliating morning and night by using a single product like Mannatech'sLIFT Exfoliating Facial Cleanser. And then follow with an anti-aging treatment of Ūth Skin Crème.
Perfect with Ūth Skin Crème
Having the surface of your skin cleansed and exfoliated with LIFT means that you are giving Ūth's microspheres the BEST chance to penetrate deep into the skin. Microspheres are formulated to deliver a unique composition of glycans and botanical-based complexes into the skin matrix, restoring your skin to it's youthful appearance.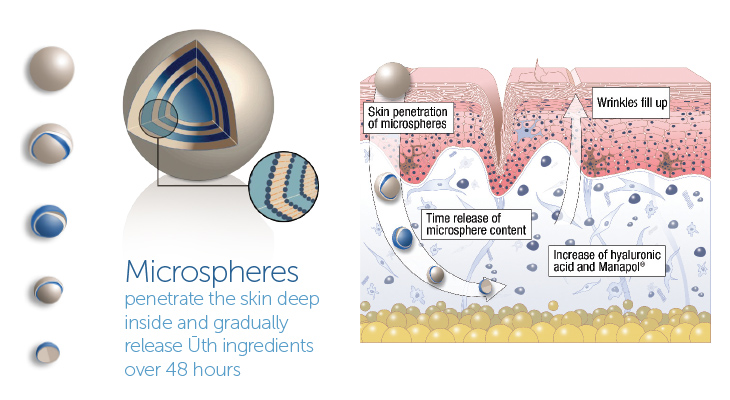 Ingredients
Mannatech's LIFT Exfoliating Facial Cleanser is paraben-free. Paraben-free facial cleansers work especially well if your skin is sensitive to chemicals. So, be kind and gentle with your skin and use LIFT to gently cleanse and naturally exfoliate your skin.
Mannatech's gentle foaming LIFT has been formulated with finely milled grape seeds to cleanse and help your skin feel smooth and polished, so you reveal your best self every single day. In addition to finely milled grape seeds, the LIFT contains 13 other botanical ingredients for a gentle and natural cleansing and exfoliation of your skin.
The aroma of the LIFT Exfoliating Facial Cleanser is gentle on the nose – a natural vanilla blend combined with nutmeg and palmarosa.
Price and availability
From Saturday 22nd November, new Associates can join Mannatech with a Ūth Plus pack, combining botanical skincare at it's best for AUD$163/NZD$179.30/SGD$195.60 (QV100).
The marvellous combination for ageless beauty – Mannatech's LIFT Exfoliating Facial Cleanser and Ūth Skin Rejuvenation Crème – would make a great Christmas gift!
From Saturday 22nd November, existing Associates can purchase LIFT Exfoliating Facial Cleanser to complement their anti-aging skin regime for AUD$38/NZD$41.80/SGD$45.60 (QV31).
Looking for more information?
Stay glued to your inbox for the official launch email, coming out tomorrow. In this email, you will find links to resources about the LIFT Exfoliating Facial Cleanser:
Video – an easy way to share information about this new product and get people excited;
Detailed Product Description – for those of you who love the nitty gritty details;
Frequently Asked Questions – always good to know!
A3 and A4 conveniently-sized posters for your stalls at markets, fetes etc.
Special reduced price on Champion All Star packs – BP13 only
During BP13 only (22/11/14 to 19/12/14), the Champion All Star packs for new Associates joining Mannatech will be reduced from AUD$598/NZD$648/SGD$750 to AUD$495/NZD$535/SGD$600. This pack is customisable and must be accompanied by an Automatic order.
Summer Survival promotion – it's super cool!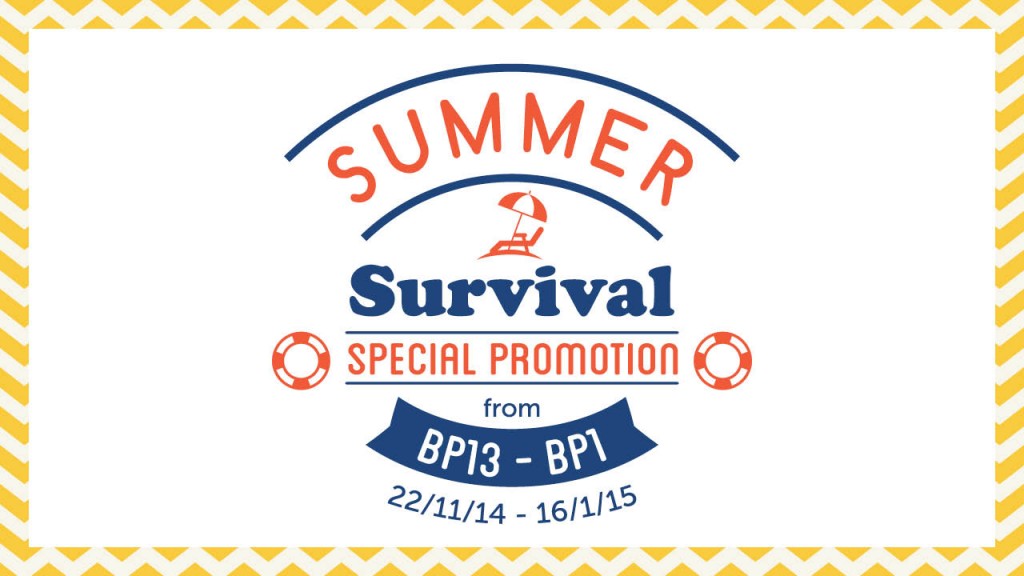 Summer… surf, sand, barbeques and… scorching heat!
Throughout summer, it's important to stay hydrated and look after your skin.  Whether you're going for a run or about to do some gardening, take EM.PACT pre-workout sports drinkTM to increase your stamina and endurance during the summer heat.  Mannatech's Emprizone® hydration gel cools and hydrates your skin after exposure to drying elements like the sun, salt water or even just shaving your legs.
During BP13 through to BP1 we've bundled one 360g tub of EM.PACT pre-workout sports drink, one 142g tube of Emprizone gel and a free barbeque apron into a special Summer Survival promotion.
What a great Christmas gift idea for the person with a deft hand at the BBQ! Or, make it a family gift for under the Christmas tree!
Priced at AUD$103/NZD$113.45/SGD$128.75, you need to be quick because we only have 100 to sell (one time order only and shipping costs will apply). Offer ends January 16, 2015.
To order and survive this summer, call Customer Service on AU 1300 361 878/NZ 0800 333 250/SG 800 130 1597.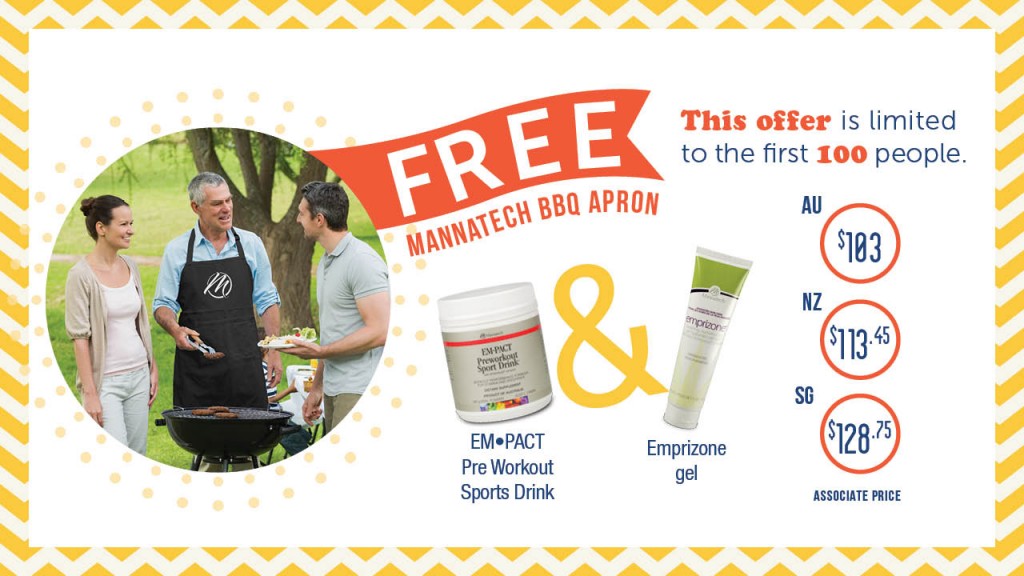 Win $500 cash for your EM.PACT moment
Send us in a photo or video of where/when you take EM.PACT pre-workout sports drink with a short testimonial.
The best entry will win AUD$500 cash.
Entries close 31/12/14.
Email your photo or video into marketing@mannatech.com.au. For more information, call Customer Service on AU 1300 361 878/NZ 0800 333 250/SG 800 130 1597.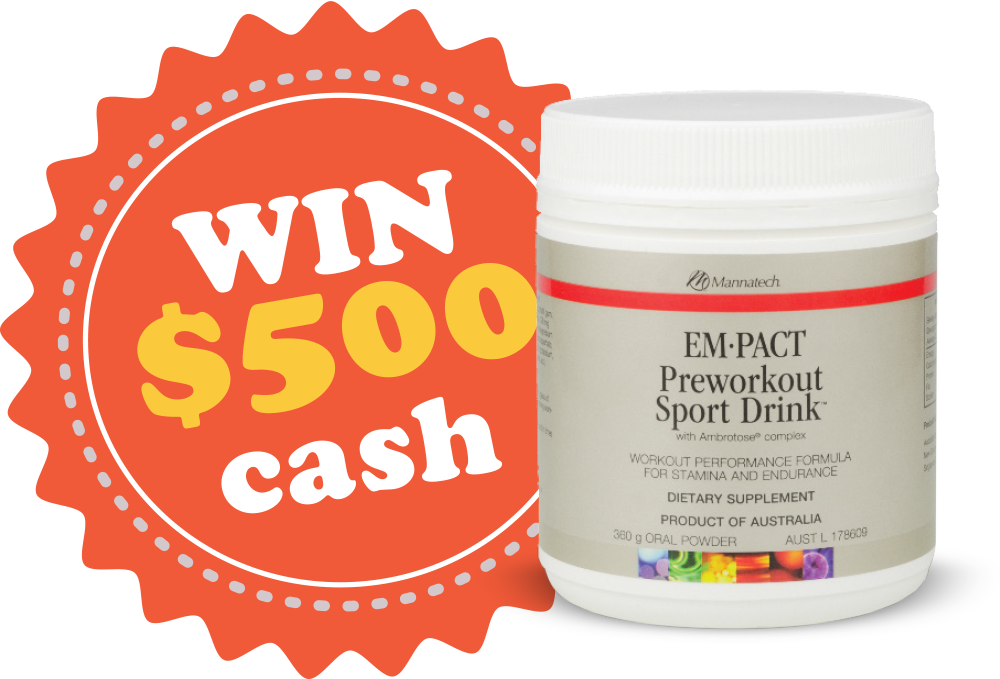 "Since taking Empact preworkout sports drink, I have felt my training has gone up to another level, I am able to get more energy throughout my training sessions. It allows me that extra 1% that would not be possible with water or other sports drinks. EM.PACT® preworkout sports drink allows me to stand-out from the rest," Matt Levy, Australian Paralympian Swimmer.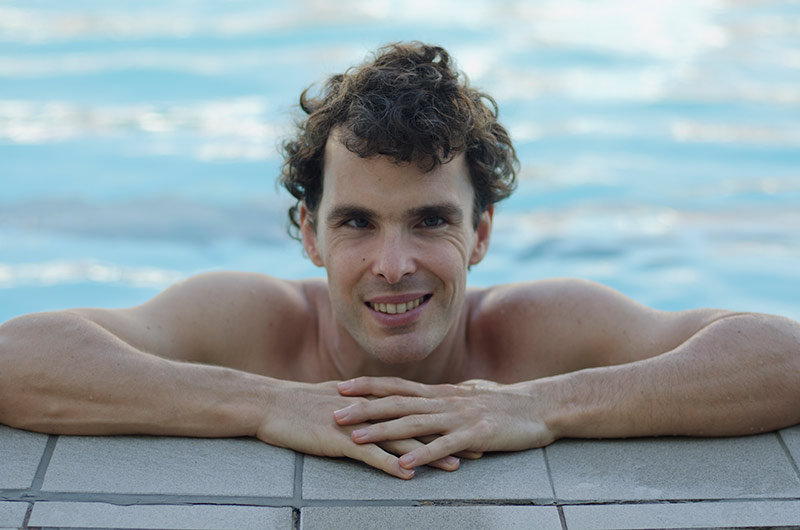 Ho ho ho!
Are you going to Tahiti?
If you run a Mannatech business, this could be your busiest time of the year sharing Mannatech with all the new people you meet this festive season!
More people joining Mannatech and more Automatic orders, could boost your leadership level in BP13 and you may be off to Tahiti!
The Tahiti super incentive will be awarded to the top two business builders at each leadership level (all leadership levels excluding SND and SED).
The top two in each leadership level will win a double package at a beautiful resort on Moorea Island.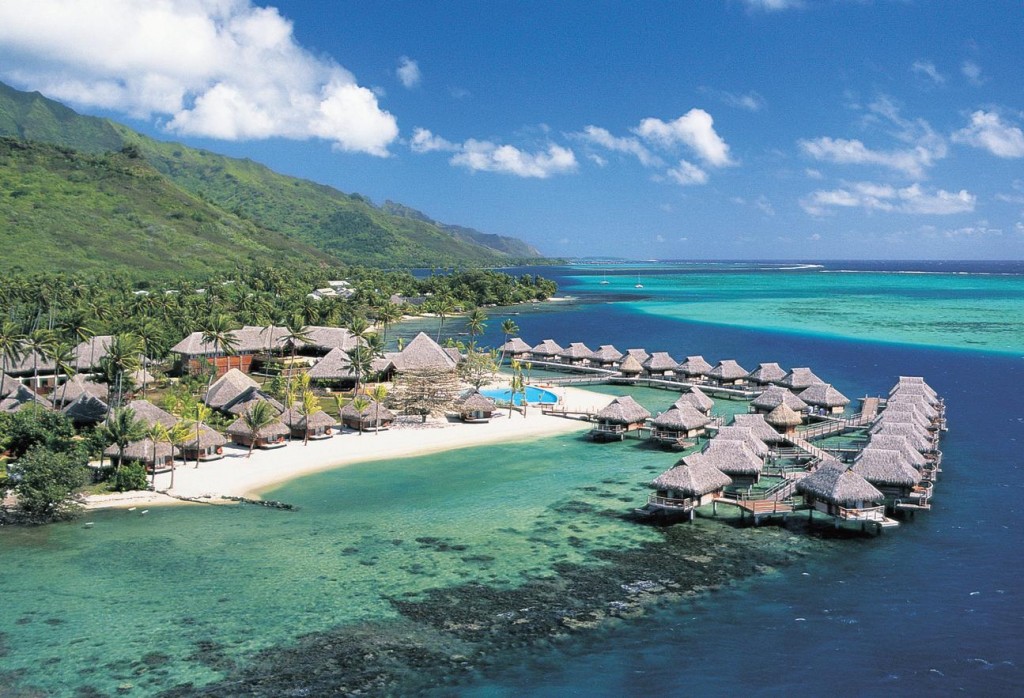 Keep March 2015 free in your diary for this trip of a lifetime!
Ever dreamt of lounging on the deck of your own private bungalow whilst dipping your toes in pristine azure water?
Ever dreamt of warm days and cool nights, sipping cocktails on sandy white beaches?
Ever dreamt of sampling local delicacies, fresh from the ocean and prepared by some of the best chefs on the island?
Dreams do come true. Make BP13 your best BP ever!
BP13 (commencing Saturday 22 November) is the last BP of the Tahiti Super Incentive! For more information about this incentive, click here.
Live like a Presidential Director at the Executive Experience
If you qualify as an Executive Director for the first time between BP9 and BP13 (2nd August – 19th December 2014) and hold that qualification for another consecutive BP, you will qualify for a three day, two night experience in a luxurious resort. You will be treated to the exclusive lifestyle that our Presidential Directors are used to and receive the knowledge to reach Presidential Director level yourself. As well as enjoying fun activities and excursions, you'll also come away with your 90 day action plan – your pathway to Presidential Directorship. We'll be flying in a Presidential Director to deliver an exclusive presentation on how to achieve this coveted level.
If you've been aiming to reach Executive Director, this is the time to stretch yourself, build your business to a brand new level and reap the rewards.
© 2014 Mannatech, Incorporated. All rights reserved.
Mannatech, Stylised M Design, M5M, Mission 5 Million and Real Food Technology are trademarks of Mannatech, Incorporated.