Welcome to the Mannatech blog! This is the place where you can find all the latest goings-on in the world of Mannatech: our products, people, business and events.
Perhaps this is a bit of a belated hello because, as you can see, we've already posted a host of great articles. Well what can we say, the action never stops around here!
Keep checking in because we'll be uploading new content every Monday to Thursday.
From humble beginnings
There's something to be said for a company with over 20 years of experience behind it. Mannatech has stood the test of time, undertaking constant research and development to ensure that our products are of the highest possible standard. These same products have been subject to numerous independent studies, with results that prove Mannatech's standing as the pioneers in glyconutrient technology.
But where did it all start? How does a company with humble beginnings and a technology that was virtually unheard of at the time grow to be a global leader in its field, operating in 24 countries and providing wellness solutions to tens of thousands of people? Well, let us tell you a story about a little boy with big aspirations: Billy McAnalley.
Have you met Bill?
Billy was nine years old. He was playing with firecrackers with his cousins in their backyard and – as is oft the case with children – things got out of hand. Billy was badly burned. His aunt, hearing his cries, ran to see what the commotion was about and on seeing his injury instantly applied aloe vera gel to sooth his enflamed skin. Billy was an instant devotee.
Many years passed but Bill never lost his fascination with this amazing plant and its healing properties. He went to university to study chemistry and pharmacology, eventually achieving a doctorate and undertaking a course of research into the active ingredient of aloe vera. This was no small feat; the active ingredient had proved elusive to all who had tried to isolate it. But they had not been Dr Bill McAnalley. After many trials, he put a name and a chemical composition to that ingredient: acemannan.
Medicine or nutrition?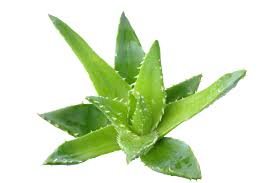 But where to go from there? Acemannan didn't fit the required conditions of a pharmaceutical drug because it didn't have a lethal dose, something that should be considered a great boon but actually proved to be a hindrance in developing human trials. Dr Bill found a way around this when he realised that acemannan was actually a nutritional supplement and should be treated as such. Rather than being a medicine, acemannan works with the body to increase cellular communication and allows it to do its own healing.
Now that Dr Bill had his product he needed backing, which he found in business entrepreneur Sam Caster. Dr Bill hadn't spent all of this time unravelling the mysteries of aloe vera to let it go to waste. He wanted to ensure that everyone could benefit from his discovery and find their way to better health. It was with this dream in mind that Mannatech was born.
The start of a good thing
Mannatech first opened its doors in Texas in 1994 as a small company with a big dream: bringing glyconutrition to the world. They had an uphill battle from the beginning; how do you make people understand about this new area of wellness solutions when everyone was used to taking pharmaceuticals when they were unwell? It wasn't easy to make people realise that healing could actually come from within their own bodies, as long as they gave their bodies the right fuel.
Luckily times change as do people's knowledge. As many now realise, keeping your system fit and healthy can often mean the difference between having to take drugs for minor ailments or being able to avoid them. Natural wellness solutions have starting coming to the forefront and now people can treat their bodies well before illnesses set in.
Giving credit where credit's due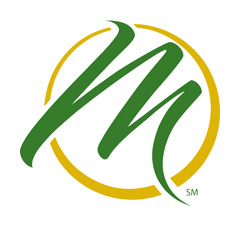 In 1999 Mannatech became a publicly listed company on the NASDAC. It was a sign of things to come as more and more eminent chemists and scientists started paying attention to the health science that is the foundation of Manatech's success. Glycobiology was – and still is – growing as a field in its own right and Mannatech is riding the front of the wave.
It hasn't always been an easy ride though. Many wanted to discredit glycobiology as a science and questioned the efficacy of treatments that came from nature. How strong could a wellness solution be if it weren't full of chemicals? It wasn't until well-respected science publications like the Oxford Journals started vocally supporting the field that many of the critics were quashed. Many major universities, such as UCSD (University of California, San Diego), now have whole departments dedicated to this cutting-edge area of research.
The original and the best
These days the general public has no such reservations. With more wellness solutions available on the market than ever before, people are able to choose how they treat various ailments and while modern medicine is amazing in its ability to treat and cure diseases, many of us now know that a healthy body is less susceptible to many common illnesses. It's there that glyconutrition really shines: treating causes before you start feeling symptoms.
While many companies now provide similar products, Mannatech is the only one that utilises Dr Bill's original, proprietary protected extraction process and subsequently purer product. Many other aloe vera supplements contain harmful aloe latex that is present in the skin of the plant while Mannatech's products contain none.
We the people
Now that you know all about the company, why not meet some of the faces behind Mannatech? Our current CEO and Chief Science Officer,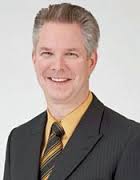 Robert Sinnott, achieved his Ph.D. at Arizona State University, focusing on biotechnology and medical biochemistry. His passion for the nutritional supplement industry extends to over 20 years on various boards, including the Board of Directors of the Council of Responsible Nutrition and chairing the Board of the Strategic Scientific Advisory Council of CRN. In his time in the field he has helped shape both Mannatech and the supplement industry as a whole.
Those of you who attended the 2014 Mannatech Australasian Convention will know our charismatic President Al Bala. Al joined Mannatech in 2007 and has never looked back. He has overseen global sales and marketing and in that time he has been the driving force behind the unification of Mannatech's many markets around the globe, supporting our vast network of Mannatech Associates.

Of course we can't forget our very own General Manager Mandy Morelli. Mandy is a strong advocate for the direct marketing industry, knowing that passionate people spread the word about great products without the need for big budgets and expensive advertising campaigns. As primarily a research and development company, Mannatech is all about education over promotion and Mandy is a vocal supporter of this ideal. She coordinates Mannatech's Australian, New Zealand and Singaporean markets.