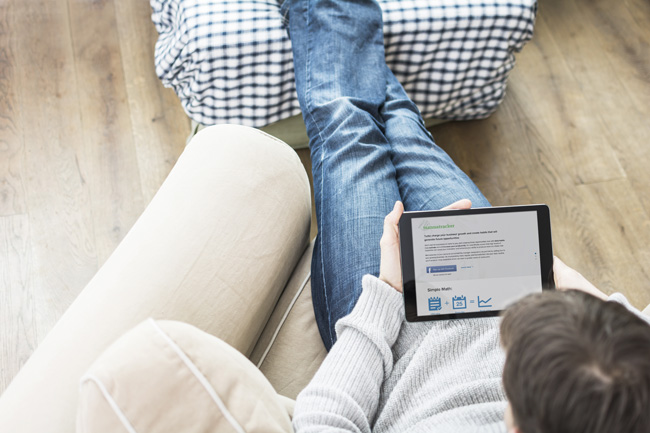 Mannatech's latest gadget packs a punch!
Written by Sonja Rac, Associate
"As part of our 3 point plan, tracking our daily activities is very important, I knew this but I found that I was not really doing this, finding time to record the activities on a piece of paper or even entering figures on an excel spreadsheet did not appeal to me at all.
Then I discovered the "MannaTracker™" tool

This program is simple to use and although it's not designed as an app for your smart phone it can be saved or bookmarked to your smart phone home screen and be used at anytime.
This excited me so I downloaded it straight away.
I found that I was now following my progress every day, entering the activities and gaining points and checking the graphs to see my weekly, monthly and BP progress within the tracker, has been a great reminder for me of what I need to do to grow my business on a daily basis, accessing it either on my phone or on my computer. 
Of course mostly on my smart phone!
This program has a point system which enables you to invite others to set it up, which is great to encourage others to track their daily activities and grow their business. Thank you Mannatech for a great tool to help grow our business!" 
Powered Up and Inspired on the Gold Coast!
Written by Ian Scott, Executive Director, Queensland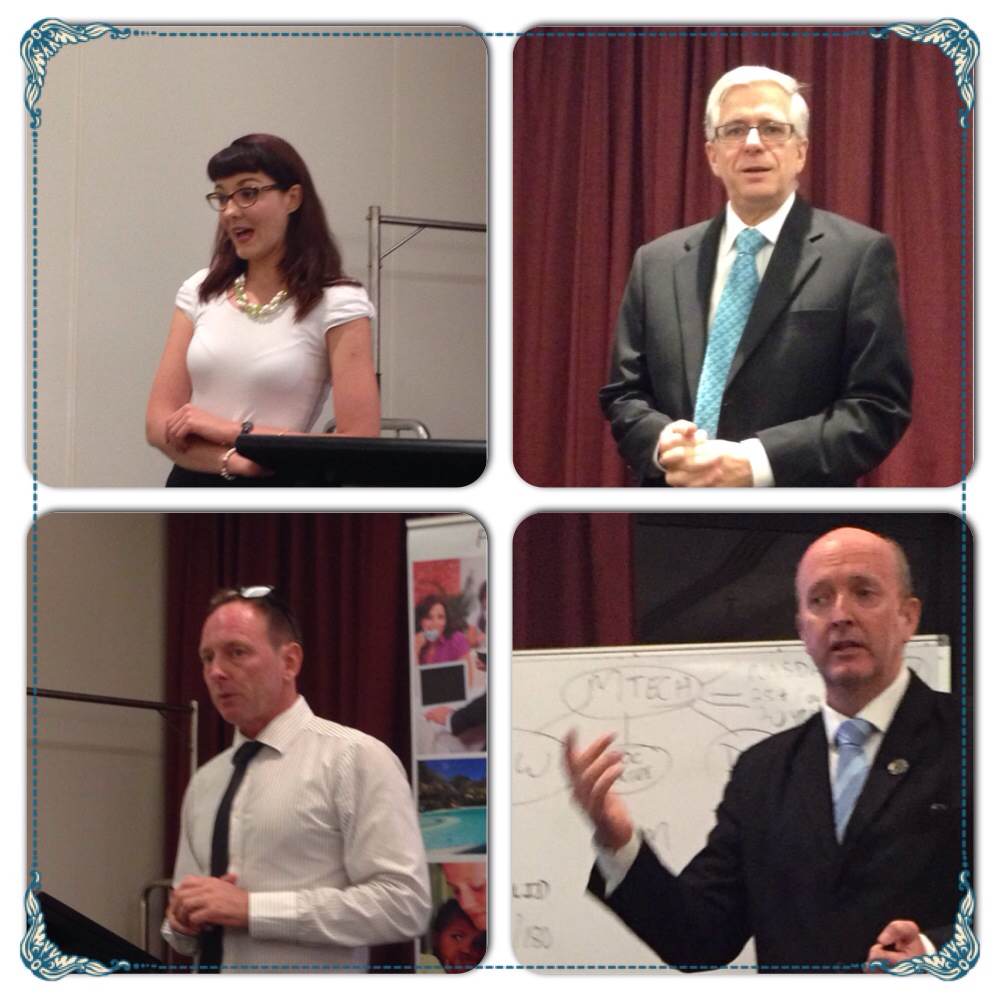 "On Wednesday 25 March, an enthusiastic crowd from several teams from South East Queensland met at the Mercure Hotel on the Gold Coast for the latest Business Presentation with a clear focus on FREEDOM.
Regional Director Rod Farrell was MC. The Powered by Ambrotose®™ video led into powerful freedom testimonies from Regional Director David Clarke and Executive Director Kyna Sully.
Executive Director Ian Scott gave an inspiring presentation, fresh off the airplane inspired after his trip to Tahiti – his tenth with Mannatech – further testimony of the rewards and benefits of being an associate with the Company."
Further enthusiasm comes from Executive Director Kyna Sully
'What a wonderful crowd of people joined in at the Mecure Hotel for our regular business presentation last evening. Our MC for the evening was Regional Director Rod Farrell who hosted with his great sense of humour.  Executive Director Garry Gnapp shared how Mannatech is the best solution for providing an income stream and allowing he and his wife to live the life of their dreams in northern NSW.  I then shared how Mannatech has impacted my life with the opportunity to travel, earn additional income, be inspired by positive like minded people and impact the lives of children through the Mission 5 MillionSM program.
Executive Director Ian Scott did a very professional presentation, highlighting the changes that are coming in our economy, explaining the cash flow quadrant and how Mannatech can assist you in creating a safe residual financial solution. The best part about it is, we not only help our financial health and our physical health, but also impact the health of malnourished children with the Mission 5 Million program. He also highlighted the quality lifestyle that can accompany this program with time freedom and the opportunity to travel with the company as part of this. 
So if you are in the area, please come and join us and learn how you too can change your life and join in the Mannatech Revolution! 
Singapore Super Regional Recap
By Celine Goh, National Director, Singapore
Mannatech Singapore's first Super Regional in 2015 was a memorable event for me and one that gave me the push that I needed to get back into the momentum of the business.  The room was packed to the brim, the energy and excitement level high.
All ears and eyes were on Presidential Director Marie Loong as she shared the story of overcoming hurdles.  Listening to her amazing story and the touching testimonies that followed, I felt proud to be with a company that provides products that changes lives.  Bronze Presidential Director Lydia, in her closing, reminded us that in order for a network marketing business to withstand the test of time and competition, efficacious products are a must.  We are truly with a company that HAS IT ALL!
Singapore Moovers&Groovers Uth Meeting
Written by, Philip Loong, Presidential Director, Singapore

"Singapore Moovers& Groovers ran its Ūth skincare meeting to a fully packed room on Saturday 11th of April 2015. There were at least 40 people in the audience.
The meeting was hosted by Executive Director Jennifer Teo. Moovers&Groovers National Director Christine Loh, a skincare advisor and Mannatech Associate shared with an enthralled audience on how to perfect a skin care regime with Ūth Cleanser as part of the Uth system. Chris recommended the use of Mannatech Lift Facial Cleanser [now Ūth Facial Cleanser] and Ūth Rejunevation Creme.  Chris then shared with the audience how ingredients of Ūth are absorbed into the skin giving a radiant look and a more even skin tone. She shared some technical details on the structure of the epidermis and dermis and how a good skincare product such as Ūth can give visible results in time.
From the questions and additional sharing from James Aw, a Mannatech Associate and pharmacist and National Director Edwin Loh, a lively exchange resulted. The audience listened to every word.
Next, Presidential Director Marie Loong spoke briefly on how to do the business by earning both an active and passive income as a Mannatech Associate. 
The meeting concluded with a live demonstration of how to cleanse the face and apply Ūth properly. Our model Stephanie looked relaxed throughout the procedure and looked absolutely radiant after demonstration by Chris. Indeed it was a successful meeting with many new Ūth converts."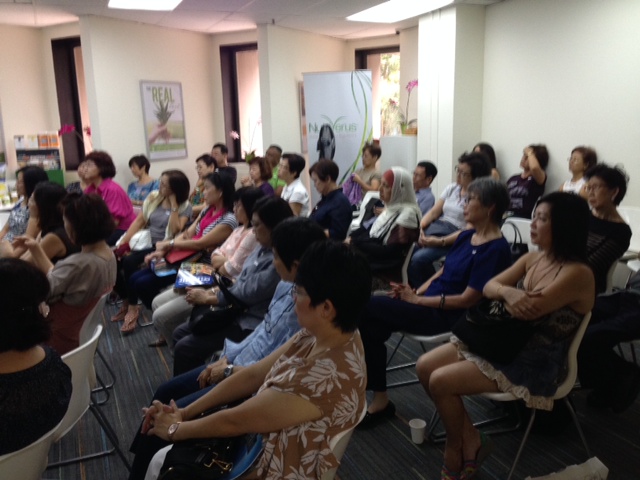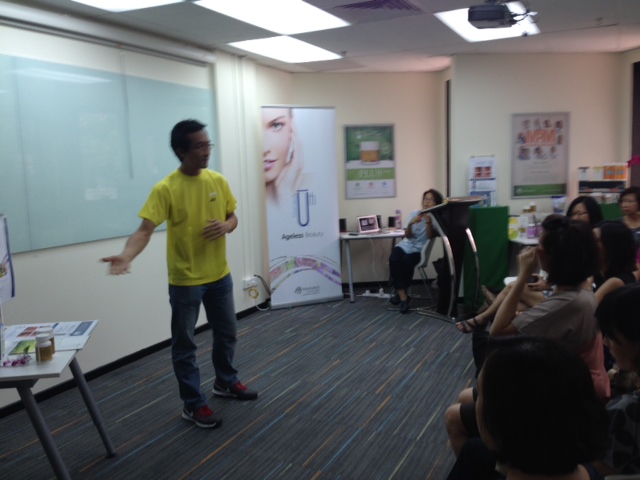 Training and Opportunity in Brisbane
Written by Rhonda Buttery, Senior ED, Queensland
Saturday 21st March was our most recent Opportunity meeting and Training afternoon in Brisbane.
It was such a tremendous day the elements had to get into the act with an unbelievably huge thunderstorm, but thankfully waited till we were well settled indoors. 
Sharon Whiteman (ED) did a great job as MC for the afternoon.  We heard product testimonies from Jan Willacy (RD), Jo Ferguson (ND) and Pauline Roddick (RD); business testimonials from Bev Walker (ED), Kate Warby (ND) and Anne Everingham (ED) and Business Plan by Phil Walkden-Brown (ED).
The training segment again MC'd by Sharon Whiteman (ED) featured speakers Patsy Walkden-Brown (ED), Rhonda Buttery (SED), Sharon Whiteman (ED), Kate Warby (ND), Anne Everingham (ED) and Phil Walkden-Brown (ED).  I especially liked Phil's final comment when talking about "Why Network Marketing?"…
WHY…..not?
Kina Sully (ND) provided a lovely, healthy afternoon tea as usual which was enjoyed with great conversations.
Following the day a few of us finished with an awesome meal at the "Best Indian Restaurant in Brisbane" just across the road from the venue.