Muscle Maintenance Bundle
Receive a BONUS GlycoCafé when you buy a twin pack of Osolean between 26 February to 30 June, 2018.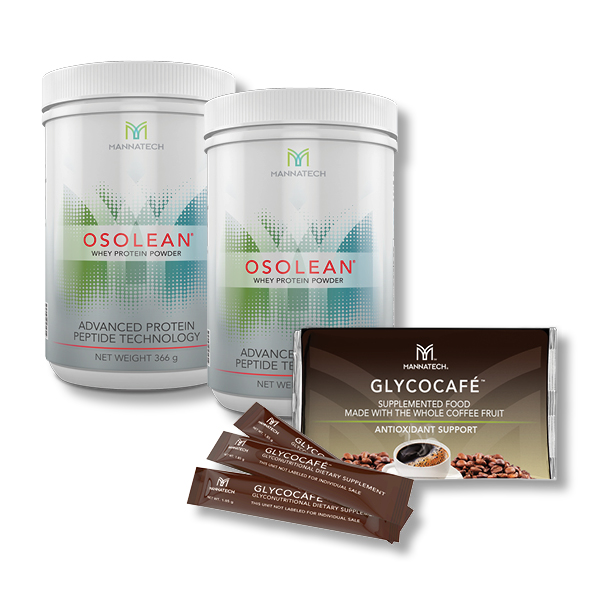 OSOLEAN
Made from naturally sourced whey protein and advanced peptide technology, helps maintain lean muscle while dropping the fat.
10 Grams of Protein

45 Calories per serving

No fillers, artificial colours, flavours, sweeteners or synthetic additives.

Dissolves easily, so you can blend it with food or drinks.
GLYCOCAFÉ
The worlds most complete coffee.
Packed full of glyconutrients

Crafted using a blend of organic Arabica beans
Mix two scoops with 240ml of almond milk / skim milk, 20 minutes before eating. Add GlycoCafe to boost your day.
* Valued at NZ/SG $59.00 (Customer/Associate Price).