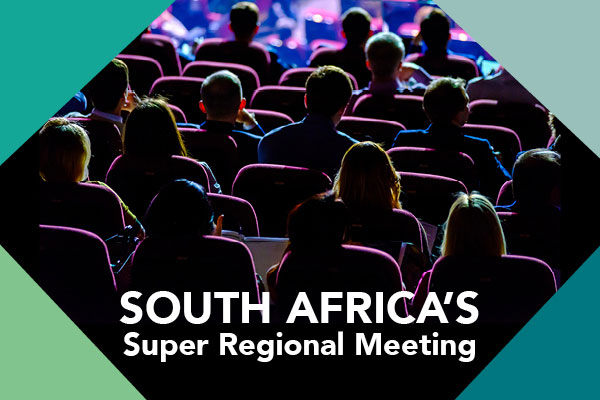 South Africa's Super Regionals
Join us for the Cape Town Super Regionals this weekend! Now is the time to RISE UP with Mannatech and raise your business to new heights.
GUEST SPEAKERS:
Mannatech's Chairman of the Board – Stan Fredrick

Mannatech's Senior Vice President of Global Operations – Landen Fredrick

Mannatech's Regional President of EMEAA and North America – Chris Simons

M5M Foundation Executive Director – Sarah Bowen
Plus hear from regional leaders including 1* Platinum PDs – Louis & Leone van Der Linde, New Gold PDs Vintzent & Yolande van Der Linde, Silver PDs, Alet-Marie & Quintin van Zyl, Bronze PDs Jacques & Hilda Marais, and Sebastiaan & Brecht Kamstra Presidential Success Stories.
WHEN
Sessions run over Saturday 12 August and Sunday 13 August
Session 1 – 6pm to 8pm (AEST) Saturday 12 August (AEST)

Session 2 – 10pm Saturday to 12am Sunday 13 August (AEST)

Session 3 – 1:45am to 5:30am Sunday 13 August (AEST)
Cape Town may be a bit far to go. But you can tune in to MannatechLive.com to see the event.
Hope to see you there!