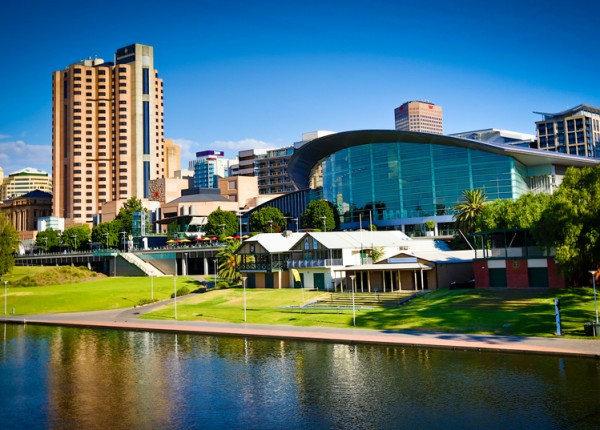 Written by Christine Brogan and Kelly Abrahamson
A very successful Super Regional Event in Adelaide was organised by Senior Executive Director, Kelly Abrahamson and National Director, Christine Brogan which just goes to show "the power of two blondes" where over 70 people attended. 
People came from as far as the Riverland to see their leader Presidential Director, Kevin Schubert talk about the impact of modern day farming on our precious soils.  His "Plough to Plate" presentation was an eye opener.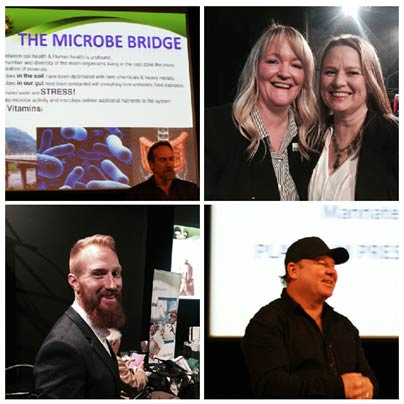 New Associate, Michael Webber demonstrated the importance of managing stress, with some insightful tips for all of us on extra things we can do every day to positively impact our health. Kevin and Michael are two peas in a pod, though we think Michael wins the"cultivate the best beard" stakes. Michael introduced his Aunt, Presidential Director, Roz Schubert who showed the power of the compound effect and how small lifestyle changes can impact not only your health but how you look and feel as well.
Platinum Presidential, Rod Gilchrist always knows how to play to the crowd. His presentation is always illuminating and today was no exception. He easily connected with the new associates and re-ignited the current teams with the power of his Osolean® "LEAN-a-Colada" drink and The Holiday Diet, front end system in Navig8.  He truly cares about each and every associate and it showed.  Big thanks to Rod for being him!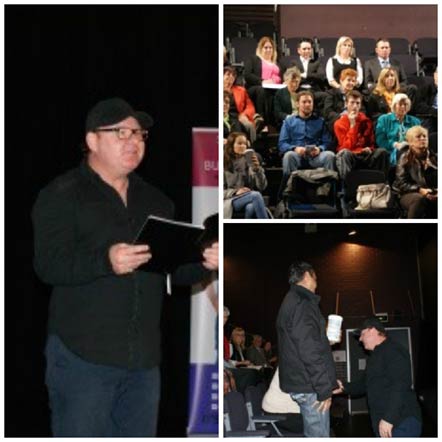 Rod has an ability to seek out gems in the crowd. He spoke with Praveen and Nandini Malhotra who joined less than a week ago, their enrolment order has not even arrived and they are already bringing people to the events and sharing the gift of Mannatech.
We were truly grateful for Rod's lessons on Sunday away from his church.  He showed us specific foundational tools, from which to create a strong base and culture of leadership and how to develop this culture with new people from the get-go.  We were so blown away with his humility and giving nature.
Special thanks also needs to go to the support team from behind the scenes, especially National Director, Harriot Sneyd, National Director, Pauline Hancock and Executive Director, Karen Nickels who were instrumental in ensuring that the guests were well fed and watered as they now prepare for their own Holiday Diet!!  It's amazing how many people you can get into a kitchen when there are fresh scones with jam and cream to be prepared….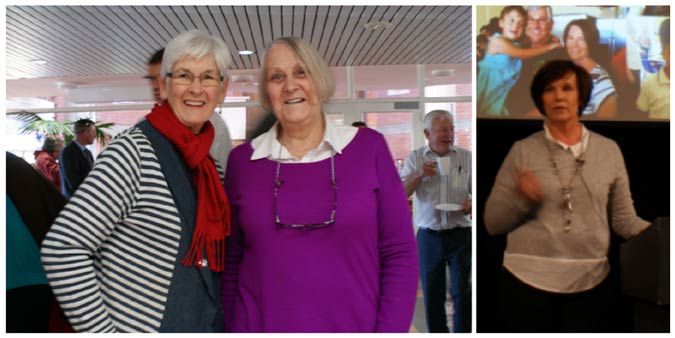 National Director, Leone Mackenzie was time keeper for the day and said "she had never felt so invisible in her life". Position for time keeper up for grabs as Leone is now retired and wants to be promoted to the kitchen!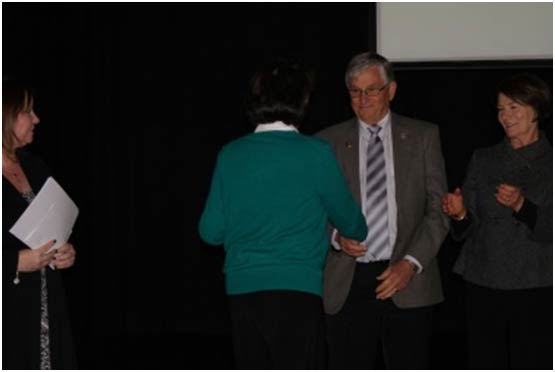 Leone, it appears you will now be able to take over Rod Gilchrist's old Title of "The Phantom" as you truly are invisible! We searched high and low for a photo of you receiving your Certificate of Achievement for reaching National Director, but could only find this photo of your back.  All jokes aside, congratulations on a valiant effort on the day, it was very much appreciated.  Although you felt invisible, most of the time, without your help, Rod would have spoken until dinner time.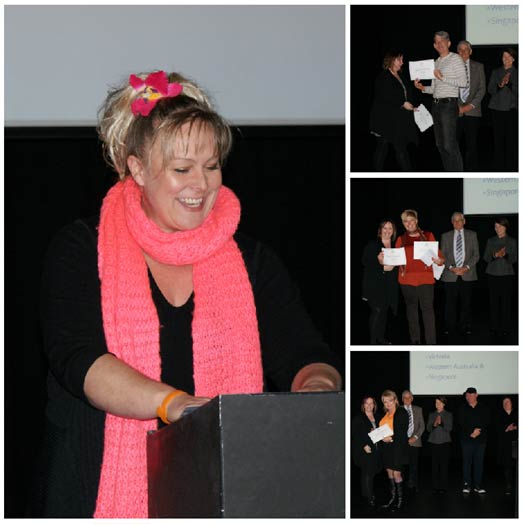 Michael Potitt was recognised as a new Regional Director. National Director, Kristy Sapwell received recognition for two of her team, Kerry and Gill, while Karen Beckett was recognised for achieving a new level of Regional Director. 
We all love it when Regional Director, Jodie Butson talks, as she was born for the stage and was seriously eyeing off Rod Gilchrist's position as Key Presenter.
Testimonies are always highly regarded, especially for those who just don't get into the science. Remember the old saying "information tells but stories sell". Presidential Director, Kevin Schubert reminded us of the power of our products and how they give the body tools it can use to help achieve and maintain wellness.  Executive Director, Karen Nickels and National Director, Kristy Sapwell always inspire us by sharing what the business has done for them on a personal level.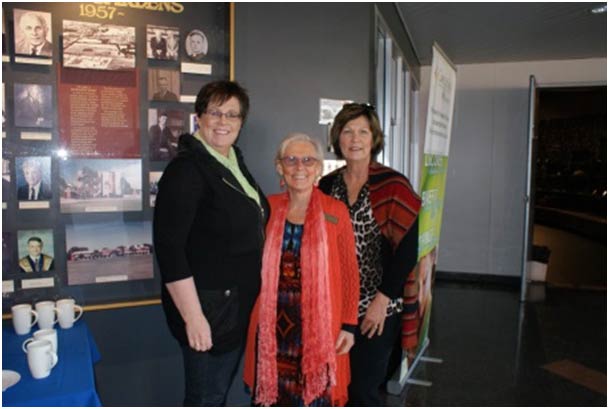 National Director, Chris Pitcher is photographed with her new associates. She always plays a huge role in every event we have. She has a heart of gold and knows how to make people feel special.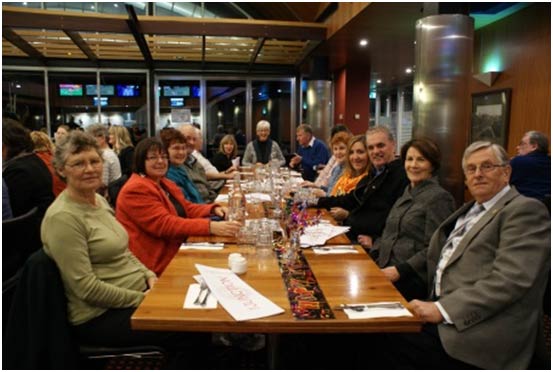 We all got together after the event for a dinner before our country people had to take their 3 hour drive home. Chris Pitcher organised a Birthday celebration for both, Bronze Presidential Director, Judy Abbott and Executive Director, Wayne Berryman.
We were all energised by this event and look forward to the next one being even better and we have the tools and motivation to grow our businesses in between. 
Well done Adelaide team!
Automatic Orders and Return Orders
Written by Mark Haines
When you are signing up new associates, please take time at the point of sign-up to familiarise them with the most important aspects of their account. 
This includes Automatic orders.  You must confirm that the associate wants an Auto order.  It is fraud to place an AO on an account without their express consent and understanding that it is an ongoing order. Specifically, let them know:
Leave 3 – 5 working days to allow changes to generation date or contents to be effective. Even on internet.  Changes to AOs where insufficient notice has been provided, will be applied to the subsequent Auto order;

Remember that Automatic orders generate every 28 days for Associates / monthly for Members;

Orders generate early at End of BP and NSW Public holidays;                               

Further information: refer Policy 5.3.
Generated orders cannot be cancelled.  It is the responsibility of the associate to ensure that:
they are familiar with the generation date of their Auto order;

there are sufficient funds on hand to pay for the order;

any changes / cancellations to the order contents or shipping details are advised to Mannatech with ample time.
Refer Policy 5.13 for information relating to returns / refunds / exchanges.  If a request is received to cancel an order that has generated, and it is not a Mannatech error, the associate can choose to either keep the order and alter future instructions, or return it to us for an exchange or refund.  Refunds / exchanges cannot be processed until the order has been received back, and the goods are to be returned back at the associate's cost. In the event Mannatech has made an error, we will provide a reply-paid sticker.