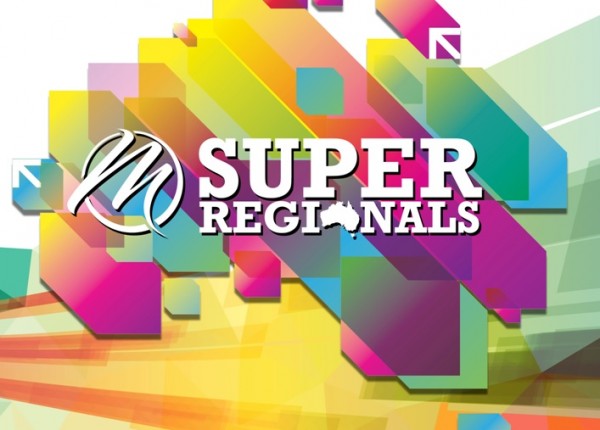 Super Regionals are super hot!
If you are running a Mannatech business and live in Adelaide, Newcastle or Singapore, you're in for a treat. Super Regional events are coming your way!
Super Regionals are initiated and driven by leaders in the Mannatech community who already run their own successful six-figure Mannatech businesses.  As an attendee, you will feel equipped, energised and empowered to super charge your Mannatech business, working together with your team and the wider Mannatech community to create change and bring success, and spread the Mannatech story far and wide.
Adelaide Super Regional, Saturday 6th December 2014
For details about the Adelaide Super Regional, click here. The following guest speakers will talk about the company, products and the business opportunity.
Silver Presidential Director Simeon Cryer
Simeon Cryer has travelled the world and created a very successful career in direct selling with Mannatech.
He is a Silver Presidential with an international business and is a sought after trainer and key note speaker. He is both entertaining and knowledgeable, so don't miss this inspiring presenter.
Presidential Director Robyn Sully
Robyn has created a successful Mannatech business spanning several states and various countries.
She has a passion for changing the lives of others through sharing her story and her extensive product knowledge. She has experienced first hand the impact of Mannatech's M5MSM programme in Mexico and will share what this has meant to her personally and her business.
Singapore Super Regional, Saturday 6th December 2014
Come and support Singapore's first Super Regional event at the new Singapore Business Centre.
There will be 5 hours of solid product and business-building content. As an attendee at the Singapore Super Regional, you will:
Gain more product knowledge
Build bullet-proof belief
Discover both the art and science of building a large and successful Mannatech business
Learn how to build a team of leaders who then build a team of leaders
Details about this event will be available here shortly (link http://au.mannatech.com/events/).
Newcastle Super Regional – 13th December 2014
Following the Three Point Plan formula to a tee, the Newcastle team are planning an evening of specialised leadership training combined on Friday 12th December, followed by a Super Regional the next day.
Both events will feature:
Bronze Presidential Director, Karen Denniss
Silver Presidential Director, Ken Green
Silver Presidentials, James and Kasey Hannan.
Business building tools will be available for sale at both events for cash or cheque payments only.
Leadership Training
This 2 hour exclusive training session will be for National Directors and above.
Super Regional
Every accomplishment starts with the decision to do something and attending this Super Regional event will be a great decision for your business.
Melbourne Super Regional – bringing people together
The Melbourne Super Regional  was held on November 6th. All Associates benefitted from attending:
"It was great to see so many new faces and catch up with everyone. I had a few 'ah ha' moments and came away with a renewed energy. These events are so important to get to if you want to gain confidence and grow your business," Executive Director Nicole Quirin.
Attendees at the Melbourne Super Regional:
CONNECTED with other like-minded social entrepreneurs
WERE INSPIRED by stories of success and product testimonials
WERE RECOGNISED for their achievements
BECAME MORE KNOWLEDGABLE about Mannatech products
LEARNED how to change their world whilst changing the lives of others or "create a lifestyle while doing good".
© 2014 Mannatech, Incorporated. All rights reserved.
Mannatech, Stylised M Design, M5M, Mission 5 Million and Real Food Technology are trademarks of Mannatech, Incorporated.