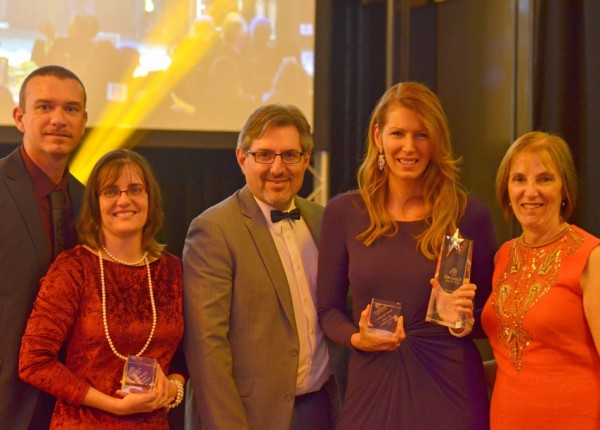 What does it take to be successful in this business?
One persons definition of success with their Mannatech business could be very different to another persons.
Success could mean the opportunity to earn extra money at home, like National Director Amy Hartley shared with us last week. 
Executive Director, Seon Hi Kim talked about how Mannatech enabled her family to have a healthier lifestyle. 
In this blog post, Executive Director Ian Scott talked about the people-side to the business, all working together and reaching that goal of 5 million kids being helped through Mission 5 MillionSM.
Executive Directors, Chris and Annette Smith, thought they were living what they thought was a good life. They had money in the bank, but had no time for anything. They were looking for time and money freedom through their Mannatech business. That's how they defined success.
In this blog post, we're excited to announce the new leaders in BP11 and we look at what does it take to be successful in your Mannatech business by asking those who have achieved success. 
New Leaders – BP11
Congratulations to all those Mannatech Australasian Associates whose dedication and commitment resulted in their new leadership levels in BP11:
Senior Executive Director
Naomi Enevoldson (Australia)
National Directors
Baek Kum Ja (Australia)
Gaal, Tiffany – Lee (Australia)
Kate Taylor (Australia)
Sapwell, Kristy & Grant (Australia)
Ted Chi-Ying Tsai (Australia)
The Roger Barr Family Trust (Australia)
Zhi Jian Lv (Singapore)
Alison Toth (New Zealand)
Regional Directors
Gail Murdock (Australia)
Karen Joseph (Australia)
Kate Crawley (Australia)
Mina Chung (Australia)
Natasha Reedy (Australia)
Pauline Wallace (Australia)
Pin Sung Tsai (Australia)
Rebekah Cleveland (Australia)
Royce Butler (Australia)
Seunglim Jung (Australia)
Shim Grace (Australia)
Su-Hua Yu (Australia)
Chen Hung Ho (New Zealand)
Cheng Siew Lee (Singapore)
Gtl World Pte Ltd (Singapore)
Mei Hui Chew (Singapore)
Mei Ying Xie (Singapore)
Sim Seok Hoon (Singapore)
Xiang Gao (Singapore)
Ye, Zi Yi (Singapore)
Zhan Jiang Bao (Singapore)
Would you like to congratulate these new leaders? If so, write a comment in the box at the bottom of this article.
Being successful in this business
Executive Directors Sharon Whiteman, Diana Hunter and Garry Gnapp are behind the successful weekly Saturday Morning Calls that have been running for over 8 years. These calls focus on health and earning extra money at home with a Mannatech business. These calls are both educational and information-packed.
A couple of months ago, Sharon interviewed a couple of leaders on the topic of success:
Silver Presidential Simeon Cryer;

2014 Top Executive Director, Anne Everingham;

2014 Top Enroller ED Naomi Enevoldson;

2014 Top National Director Ian Scott.
We've extracted some of the golden nuggets from that interview with Anne and Naomi, focussing on how they have driven success in their Mannatech business.
From Executive Director Anne Everingham

"I used to be a little bit tentative about sharing the business side with others. For me, the Australasian Convention this year really helped to see how we could build the business:
Big Al Shreider gave us a lot of little opening things that can help us open conversations, so that's a very positive thing;
The guys from South Africa, Gary and Vintzent were fabulous! I think Gary's personal story on Awards Night was just amazing. We've all experienced this negativity thrown at us in this business. Often people give up straight away because they just take it too personally. Gary was only a kid when this was happening to him and wasn't only his family and his friends that opposed him, it was his rugby team mates. I just think keep going through that it's just such a wonderful example for us. I think he's just an amazing young man from that point of view. And when it comes to how did I get to where I got to, I think a lot of it is perseverance –  there's no doubt about that!
Customer care is such an integral part of this of business. It's all very well joining people up to Mannatech but if you don't look after your customers, you don't have continued orders. And if you don't have continued orders, you don't have a business. We have to move beyond the enrolling. 
In line with the Three Point Plan, I've been doing a bit of work on the "me" side of things. Honestly that's been a changing point. I have so much more personal confidence. Thinking Mannatech products are right. Thinking you want to share Mannatech with people. But thinking is different to knowing. Knowing with conviction brings you confidence. I'd encourage everybody to really work on the "Me" – get that complete conviction! Why? Because what we have to share with people is so important. You have to get beyond "it's about me". It's just about you. If you get a person negative about the business side of things, focus on the positive things: 1. They are going to get their health improved and; 2. A child at-risk of malnutrition somewhere is going to get help with their nutrition.
In short your business is going to increase. There are too many benefits to let the knock backs stop us. That's what I'd say.  So just try to get that stage of knowing that what you are doing is actually so big and so worthwhile."
Wow, Anne has really connected Mannatech with her own purpose and she's connected with that mission in a way that integrates with who she is. What books would Anne recommend as the most impactful for her?
"Think and Grow Rich" was amazing. Look at the title you might think 'oh, it's all about money' but it's so far from that. It's actually about growing riches in your life and having a rich life, being a rich person. It's not money based at all."
From Top Enroller, Senior Executive Director Naomi Enevoldson
"I agree with Anne, I loved hearing about the Three Point Plan at this years Convention: to have a real concrete thing that we can follow and a system that we can get the team connected in to. Loved Big Al too. Just those simple phrases that we can use to speak to people about the products and business. I've been trialling some of those and that's been lots of fun to use those and practice those that I might not have been able to get before.
I guess the last year for me is definitely about personal development. I'm definitely changing the way I think and also my words. The way we think can really bring us down. It can really hold us back and so just changing the way that I've been thinking and continuing just to sew when I wasn't reaping. That something that I always tell the team: sometimes in this business you feel like you're selling a lot, you're speaking to a lot of people and you're doing a lot but nothing is really coming back. Even with personal development: you know you're growing but you don't really see anything coming back straight away. Reap what you sew, it does come but it just takes perseverance because sometimes you can't always see the results straight away but know that perseverance, know that commitment and know that dedication really does pay off."
In the last year is there anything key that you did attribute that you did that rewarded you in specifically wining the top enroller award.  What kind of thing are you doing that allowed you to be recognised for that achievement?
"I've been doing a lot of different things this year, I think probably most people would know that I do things online but I've definitely been doing alot more offline.
More parties, not just for myself but with my team. I've been going all the way down to Sydney to support new Associates getting started. I'd do a party for them to get them happening quickly and it definitely worked when they invite their friends. It's a real buzz and they're able to get their business going.
I've also been speaking with people offline, being more confident in the business and the products and just sharing what we have.
Combining both online and offline means you are covering a lot of bases.
For me personally, my focus is the Three Point Plan. It's about actually helping my team get to the next level and helping them and their business. So if I can add underneath them and help them as much as possible to feel like they can succeed and get to that Regional Director level and feel good about the business and get some money coming in, that's what I'm motivated to do. This year, I'm developing leaders."
Business Tools Update
Three Point Plan
If you would like to read more about the Three Point Plan, click here.
Tool of the Month program – an overwhelming response
Thank you to all Associates that have expressed their interest in personal development through the new personal development system called "Tool of the Month", launching BP13.
We have been overwhelmed with the response! If you have any enquiries about the Tool of the Month program, please call Customer Service on AU 1300 361 878, NZ 0800 333 250 and SG 800 130 1597.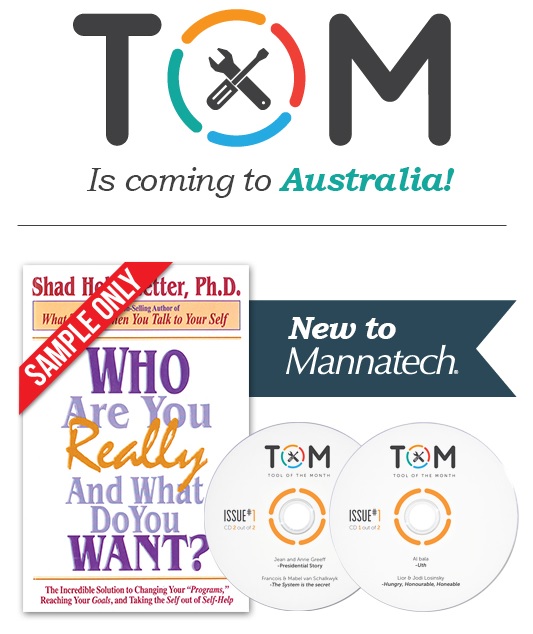 Custom Links Just Got Better
Mannatech has rolled out V1.4 of shop.mannatech.com / custom links to all participating countries. Below are some notes on what's new, updated and fixed.
New, friendlier homepage look and feel.

'Create Custom Link' no longer shows to Prospects using a custom link.

Pack details are now displaying.

Mobile experience refined and improved.

Refined styles across site.
What Are Custom Links?
Custom Links are the simplest way to send a customised and relevant offer to people enabling them to purchase straight away. Let's say you know someone interested in BounceBackTM capsules and Advanced Ambrotose® products.
Custom Links allows you to set up a url page that only shows BounceBack capsules and Advanced Ambrotose products for purchase. Copy and paste that url (Custom Link) to your prospect in an email or via social media channels like Facebook.
Simple isn't it?
When the person you have sent that Custom Link to clicks on that customised url, they will be taken to your personalised page (in the example below John Doe).
From here that person can join Mannatech in the relevant country as an Associate or Member and then proceed to the checkout, right then and there! Because you created the link, your account number is automatically associated with the sale.
Custom Links will provide you with some great benefits:
• Direct your prospective customers to information that is relevant to them in a simple and effective way;
• Allows for immediate purchase of products and packs;
• Create as many Custom Links as you need, as often as you like.
For a brief overview of how Custom Links work, watch this video http://play.pointacross.com/hn3x1cd78tz5
The Custom Links tool is FREE to any Mannatech Associate. It just may be the coolest tool in your Associate toolbox.