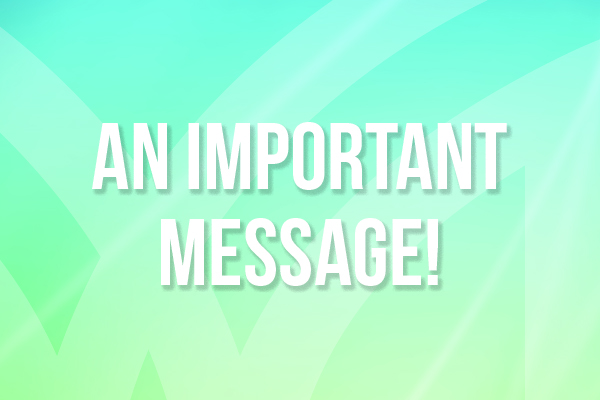 Last modified: 24 September 2020
Dear Associate
We will keep this page updated with new information and changes. Please refer back to this Blog for any updates.
New Transit times for Victoria, Updated 24 Sep 2020
We are seeing longer transit times for VIC regions. The transit times for VIC may change as we continue to receive updates from our carriers.
| | | |
| --- | --- | --- |
| State | Area | TT |
| NSW | Metro | 2-3 Days |
| NSW | Regional | 4-7 days |
| VIC | Metro | 6-7 days |
| VIC | Regional | 7-10 days |
| SA | Metro | 3-4 days |
| SA | Regional | 4-6 Days |
| QLD | Metro | 2-3 Days |
| QLD | Regional | 4-9 Days |
| WA | Metro | 5-7 days |
| WA | Regional | 6-8 days |
| NT | Metro | 6-8 Days |
| NT | Regional | 10-15 Days |
| TAS | Metro | 6-8 Days |
| TAS | Regional | 7-10 days |
TruPlenish Chocolate – Updated 15 Sep 2020

Unfortunately, TruPlenish Chocolate is on backorder for the next 6-8 weeks. If you have this product on auto-order, we suggest that you contact customer service and change your automatic order to Vanilla to ensure that you have an uninterrupted supply for your weight loss journey. For those with existing Automatic orders for this product, you have been sent a separate email with details of this.
The backorder situation has developed due to supply sourcing issues, however the USA team are working hard to get this product back online and available as soon as possible.
TruPlenish Chocolate has been temporarily removed from web ordering. If you still wish to place an order or change an Automatic Order to Chocolate you will need to ring Customer Service.
For those Associates or Customers on Automatic Order with Chocolate, please contact us to change your upcoming Automatic Order to Vanilla, otherwise Mannatech will be in contact to see if you wish to make this change during the backorder period.
Once Chocolate is available we will only release the last backorder on record. This is so we do not oversupply the market, once the Chocolate is available.
Shipping – Updated 20th August, 2020
We are currently experiencing longer than usual shipping timeframes due to high volumes of freight within the post/delivery system. Currently, our orders are taking between 4 – 6 days to be delivered. We thank you for your patience.
Due to the NSW/VIC border closure as a result of COVID -19, delays can be expected for all freight traveling to VIC, SA and WA.
Victoria – Approximately 10 working days due to level 4 restrictions.
Queensland Regional – 2-3 Additionally days due to staff shortages.
NSW Regional – 2-3 Additional days due to staff shortages.

Mannabears
Mannabears is now on backorder. Please be assured that the team is working hard to get it back in soon, however it might not be until Q4, 2020 due to problematic sourcing of ingredients during COVID -19 supply issues. The Product has temporarily been taken off the website for ordering.
We want you to know we are working closely with our manufacturers and suppliers as shipping and supply chain issues arise. We are doing all we can to keep products restocked and available for you and your customers. In the coming months, you may experience some products on backorder. Please know new inventory will be coming soon.
---
Singapore Shipping
Thank you for your patience, while we work towards a solution to the Singapore Shipping Issues. Additional border controls and restrictions on freight capacity to and from Singapore will continue into the foreseeable future. This affects all e-commerce deliveries from Australia to Singapore (not just Mannatech). As a result, airlines have drastically reduced international services, leading to a significant reduction in air freight capacity and frequency to and from Singapore to all international destinations. Due to these challenges, we have had to change our shipping structure.
As of today, Wednesday 13th May 2020, ALL orders will attract a $25.00 SING shipping cost, which means every order will transit via express shipping. This change is necessary at this time to ensure the serviceability of orders to Singapore. Therefore each order will receive the express shipping option of three days (payable by the customer). During COVID-19 this may extend to 5 Days, however this also means that each parcel can be tracked at every stage of its journey. The cost of this shipping via DHL is usually a lot higher, however the shipping cost that is passed on to the customer has been subsidised by Mannatech. All Automatic Orders, from 13th May onwards will be processed with the new shipping fees.
Additionally, any orders that are over $400.00 SING in total invoice value will attract an additional handling fee depending on the value of the order. Please see the table below for additional fees that will be charged.
Singapore Shipping Fees*
Invoice Total SING
Total Shipping and Handling Fee*
0 – $400
$25
$401 – $600
$40
$601 – $800
$80
$801 – $1,000
$100
$1,001 +
$175
* Shipping and Handling Fees are all payable by the customer
* Effective Immediately
If you have any queries, please contact our Customer Service team.
custserv@mannatech.com.au
1300 361 878 (AUS) I 0800 333 250 (NZ). I 800 130 1597 (SG)
---
Remaining Compliant
Our USA Legal Department would like to stress the importance for Associates to avoid reference to COVID-19 or the pandemic in any post or conversation with regards to Mannatech products. Just a reminder that you must refrain from claiming, under any circumstance, or referring to our products as preventing, curing or mitigating the effects of COVID-19. It is important to ensure the messaging is positive as we seek to provide an opportunity, not be seen as opportunistic.
---
Staff:
The health of our head office staff, associates and customers are of utmost importance during this time. Our head office will continue with business as usual, with remote working now implemented to ensure we can continue to serve.
Events:
The corporate team will be reviewing the Calendar of Events, in light of these circumstances and how we can continue to stay connected using online platforms.
---
We thank you for your patience during these challenging times.