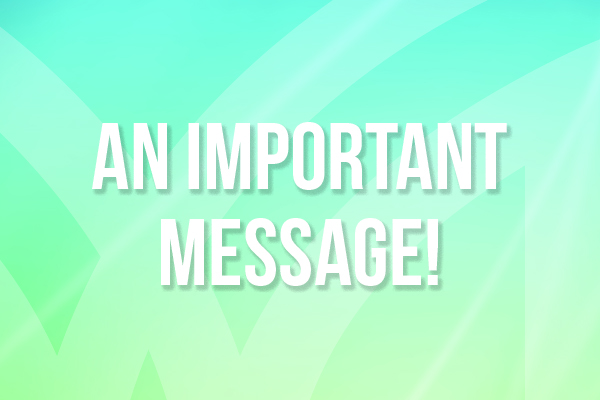 Last modified: 1 December 2020
Dear Associate
We will keep this page updated with new information and changes. Please refer back to this Blog for any corporate updates. Please note that due to the high volume of freight across the country for online Xmas purchasing, shipping may take extra time. Please take this into account when ordering.
Backorder Updates – 1st December 2020
Essentials Catalyst Multi is now AVAILABLE for order! We are so excited to bring you this brand new product to Australasia. We do thank you for your patience while we bring you the most amazing multi on the market! All Backorders will be released this week. Please note that when backorders are released, you will be charged for products on your credit card. This is a standard procedure for short timeframe backorders.
TruPlenish Vanilla – Truplenish Vanilla is now on backorder and has temporarily been taken off the website for ordering. Unfortunately, the global resourcing delays of the key ingredient, Pea protein, has affected both Chocolate and now Vanilla. This has affected many markets. Both Vanilla and Chocolate are now on backorder and are due to arrive middle of January 2021. Osolean is an excellent replacement product for those on their weight loss journey.

Mannabears – Mannabears is on backorder. Please be assured that the team is working hard to get it back in soon, at this stage we are looking at an availability date of December 2020. The Product has temporarily been taken off the website for ordering. Once available, only the last two months of backorders will be released. Once released, you will be charged for the products. If you do not want to receive your last two orders at this time, please contact customer service directly and they can assist to remove them.
Promotional Update – 1st December 2020
The following promotions have now finished.
Uth Rejuvenation Crème 35% Off (62102)
Manapol 20% Off (15602)
If you have any of the above promotional bundles on Automatic Order, please remember to remove them from your order and replace it with something else. Any orders with these promotional codes still on Automatic Order will be cancelled on 30th November 2020.
If you have one of the promotional codes as a single product order, your order will be cancelled and you will lose any Loyalty points, and PV. Please ensure you check your customers' orders at this time
Commission Processing times – Updated 16th November
All commissions are paid on the 15th of the month. If the 15th falls on a weekend (Saturday or Sunday), then commissions will be paid the next available business day, by close of business. This is an existing rule that has not changed. As we have many NEW associates in the Mannatech community, please remind them of their commission processing times.
Transit times for Victoria, Updated 24 Sep 2020
We are seeing longer transit times for VIC regions. The transit times for VIC may change as we continue to receive updates from our carriers.
| | | |
| --- | --- | --- |
| State | Area | TT |
| NSW | Metro | 2-3 Days |
| NSW | Regional | 4-7 days |
| VIC | Metro | 6-7 days |
| VIC | Regional | 7-10 days |
| SA | Metro | 3-4 days |
| SA | Regional | 4-6 Days |
| QLD | Metro | 2-3 Days |
| QLD | Regional | 4-9 Days |
| WA | Metro | 5-7 days |
| WA | Regional | 6-8 days |
| NT | Metro | 6-8 Days |
| NT | Regional | 10-15 Days |
| TAS | Metro | 6-8 Days |
| TAS | Regional | 7-10 days |
---
Singapore Shipping
Due to the effects of COVID, there have been additional border controls and restrictions on freight capacity to and from Singapore that will continue into the foreseeable future. This affects all e-commerce deliveries from Australia to Singapore (not just Mannatech). As a result, airlines have drastically reduced international services, leading to a significant reduction in air freight capacity and frequency to and from Singapore to all international destinations. Due to these challenges, we have had to change our shipping structure.
Starting Wednesday 13th May 2020, ALL orders will attract a $25.00 SING shipping cost, which means every order will transit via express shipping. This change is necessary at this time to ensure the serviceability of orders to Singapore. Therefore each order will receive the express shipping option of three days (payable by the customer). During COVID-19 this may extend to 5 Days, however this also means that each parcel can be tracked at every stage of its journey. The cost of this shipping via DHL is usually a lot higher than $25, however the shipping cost that is passed on to the customer has been subsidised by Mannatech. All Automatic Orders, from this date onwards will be processed with the new shipping fees.
Additionally, any orders that are over $400.00 SING in total invoice value will attract an additional handling fee depending on the value of the order. Please see the table below for additional fees that will be charged.
Singapore Shipping Fees*
Invoice Total SING
Total Shipping and Handling Fee*
0 – $400
$25
$401 – $600
$40
$601 – $800
$80
$801 – $1,000
$100
$1,001 +
$175
* Shipping and Handling Fees are all payable by the customer
* Effective Immediately
If you have any queries, please contact our Customer Service team.
custserv@mannatech.com.au
1300 361 878 (AUS) I 0800 333 250 (NZ). I 800 130 1597 (SG)
---
Remaining Compliant
Our USA Legal Department would like to stress the importance for Associates to avoid reference to COVID-19 or the pandemic in any post or conversation with regards to Mannatech products. Just a reminder that you must refrain from claiming, under any circumstance, or referring to our products as preventing, curing or mitigating the effects of COVID-19. It is important to ensure the messaging is positive as we seek to provide an opportunity, not be seen as opportunistic.
---
Staff:
The health of our head office staff, associates and customers are of utmost importance during this time. Our head office will continue with business as usual, with remote working now implemented to ensure we can continue to serve.
Events:
The corporate team will be reviewing the Calendar of Events, in light of these circumstances and how we can continue to stay connected using online platforms.
---
We thank you for your patience during this time.