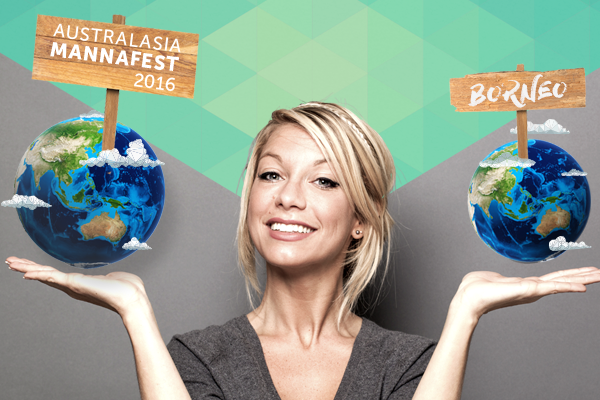 Get the Best of Both Worlds
EARN POINTS FOR THE AUSTRALASIAN MANNAFEST AND BORNEO TRAVEL INCENTIVE AT THE SAME TIME!
Mannatech wants you and your team to succeed! We are excited to see as many of you as possible at our largest event in 2016, the Australasian MannaFest 20/20 Vision event. We have extended the qualifying period for one extra BP to help you get as many members of your team there as possible. In addition, any points you earn towards the MannaFest incentive will ALSO be counted towards earning your way towards Borneo for Mannatech Australasia's latest travel incentive!
Some Key Points
The Australasian MannaFest Incentive period will now end on 6th May, 2016
Points earned towards Australasian MannaFest will also go towards the Borneo travel incentive
This promotion is not in conjunction with the Australasian MannaFest Bonus Point Promotion, which concluded at the end of BP4
For more information, including point value and T&Cs for each incentive click the links below.