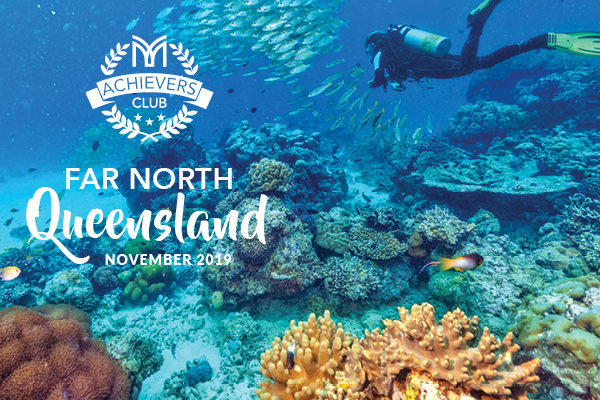 2019 Achiever's Club Incentive trip to Far North Queensland
 August Bonus
Get Ready for the last month of the Incentive!
To celebrate – we are offering you one last chance to boost your points towards the Incentive Trip to Far North Queensland.
ARE YOU READY?
Enrol ANY NEW Customer or Associate with a product order of no less than 100PV and will you receive double the points for their PV.
(1PV = 2 Incentive Points). Make sure the product order is in the system by 31st August, 2019.
For Example : Jane signs up Sam as a customer with a product order of 200PV. Therefore, Jane receives 400PV for her order.
*Order to be entered in the system between 1st – 31st August, 2019.
*Available in all countries.
Incentive Period – 1 Feb – 31 Aug 2019
Don't forget you can still earn your seat on our Incentive Trip!
The Achievers Club is a community of Mannatech's top leaders who are rewarded for their successful efforts in meeting their business goals. The Achievers Club is a springboard for your business and offers the opportunity to motivate and build your team's short term and long term business goals.
Our 2019 Achievers Club is heading to Far North Queensland (Cairns, Great Barrier Reef and Green Island), for travel from 17th to 22nd November, 2019.
Get your team together now to develop strategies and set goals. Your passion and hard work can get you there! The more Associates you sign up, the more points you earn towards your trip.
Register here and activate your interest now. 
Receive first 50 BONUS points if registered between 28th Feb – 31st May, 2019.
A taste of Far North Queensland…
---
Here's what you'll need
---