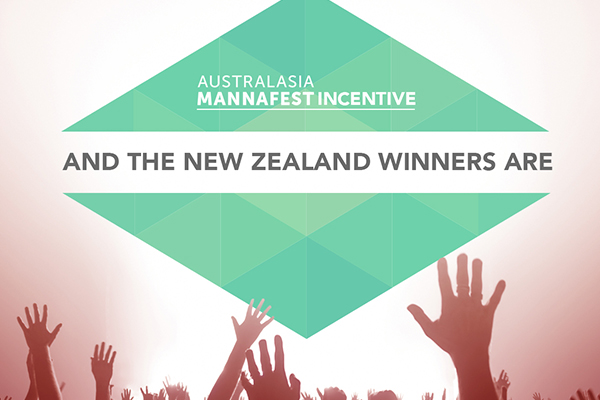 New Zealand Australasian MannaFest 2016 Incentive Winners
New Zealand Winners
The Australasian MannaFest 2016 Incentive has concluded and we are proud to announce the New Zealand Associates that demonstrated their entrepreneur skills and were able to achieve and maintain the incentive criteria in order to qualify.
The qualifying Associates below will be flown by Mannatech to Sydney where they can join in the celebrations at our Australasian MannaFest 2016 convention!
Double Package Winners
Single Package Winners
Upline, DBA Ingeborg Maria Forster
Colleen Mary Ryan
Upline, Dayandra & Gloria Hettige
Verna Wenlock

Upline, DBA Ingeborg Maria Forster


Sarah Taylor & Matthew Kavanagh


Kristina Campbell
They will be hearing from inspirational speakers, such as our very own CEO & President – Al Bala, Speaker & Author – Allan Pease, Silver Presidential – Bo Alex and our captivating General Manager for Australia, New Zealand & Singapore – Mandy Morelli.
Don't hesitate to secure your place at Australasia's biggest event of 2016, register here.