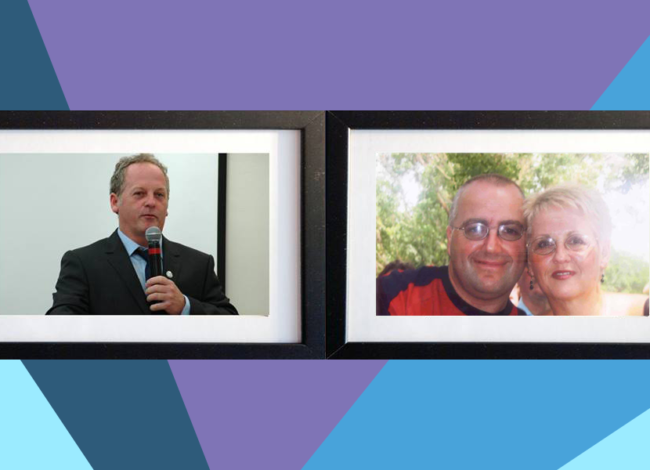 Focusing on Mannatech's 3 Point Plan for Future Success
New Senior ND Colin Bucknor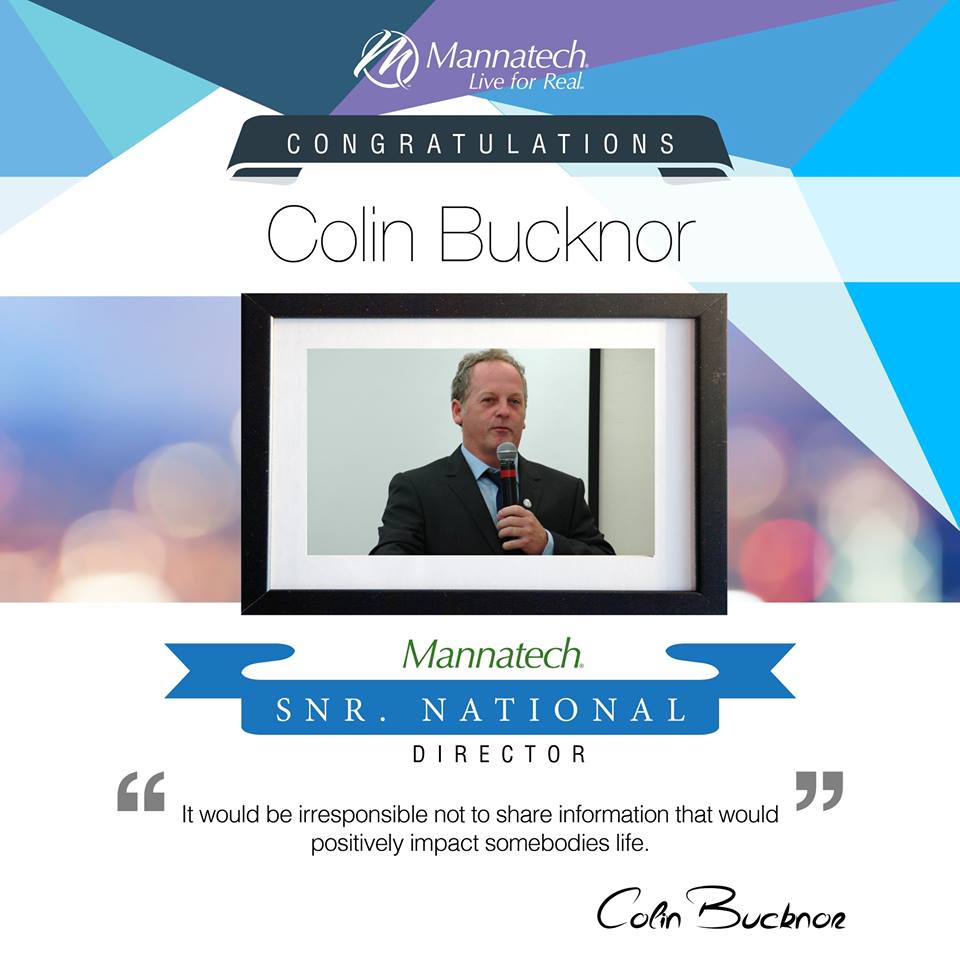 I joined Mannatech in 2005 and my future life direction changed when my Enroller, Stewart and Nancye Smith introduced me to SPORT™ capsules and EM-PACT® Preworkout Sport Drink® mix while working on their house. 
These great products convinced me to join Mannatech!
Under my clever upline guidance on business structure (Stewart PD) and in depth product knowledge (Karen Denniss BPD) I attained the level of National Director in both my joint account (with my wife Dawn) and my own account.
Unfortunately, as so often happens, life got in the way of my plan and it was an easier option to rely on my day job in construction as it paid the bills quicker.
During this time I also lost close friends and a relative to illness, which disillusioned my drive to carry on with growing my team.
I have never stopped taking the products and Empact drink mix continues to be one of my favourite products. Try it if you haven't already done so!
The great thing about this business compared to other MLMs is that you are in this business until you terminate so when my wife cut back on her business building activities, I was able to increase my product orders.
Thanks to my dedicated downline team, I have been able to reach my current position relatively quickly and I am very thankful to them for that. Hopefully I will soon be able to repay their dedication. 
Following the 3 point plan is now focusing me towards ED. Watch this space.
© 2015 Mannatech, Incorporated. All rights reserved.
Mannatech, Stylised M Design, M5M, Mission 5 Million and Real Food Technology are trademarks of Mannatech, Incorporated.
Working Towards the Ultimate Dream with Mannatech 
New National Director Brian & Christine Eaton
Our Mannatech journey began about 2005; we were introduced to it by Christine's brother Colin Bucknor who is now Senior National Director. At the time we were only interested in taking the products.
We were both at the time in the E quadrant so the idea of running a business seemed out of our reach. We did share Mannatech with family and friends and even managed to qualify for MannaFest in 2008 and the wonderful trip to Disneyland.
In 2010 Brian decided to move across to the S quadrant and give being self employed a go realising that staying in the E quadrant was never going to give him financial or job satisfaction. This was a scary time and sacrifices had to be made foolishly we stopped taking the products to save some money.
Five years later we now work together in our very successful cleaning business. It was only when somebody tried to sell us a health product towards the end of 2014 that we realised that we could afford and be back on the Mannatech products. We are now on our way to the B quadrant. Our ultimate dream is to become presidential and beyond and achieve a lifelong ambition of a trip to Hawaii. The journey so far as been amazing going from 300 gpv just before Christmas to 6000 gpv and National Director level this business period.
It has not all been smooth sailing we have had disappointments along the way but with the help and encouragement of the amazing team that we are in we are able to keep focussed and work towards our dream. None of this would have been possible without our amazing Bronze Presidential leader Karen Denniss who is a constant source of advice and encouragement. We would also like to honour Colin Bucknor for doing this journey with us and for his patience and encouragement also.
Photo: Leadership shots that we used from FB, mixed together, collage?
© 2015 Mannatech, Incorporated. All rights reserved.
Mannatech, Stylised M Design, M5M, Mission 5 Million and Real Food Technology are trademarks of Mannatech, Incorporated.