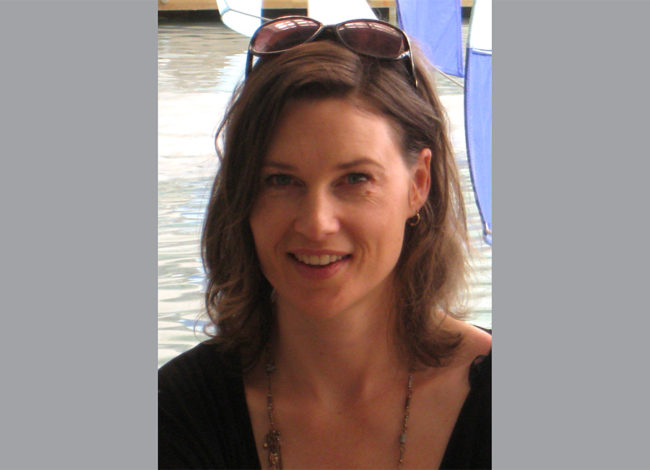 by NZ National Director Sarah Taylor
"My goal for 2014 was to go National Director. I had been Regional Director for well over a year and it was starting to bug me!
"At the 2014 Australasian Convention I watched the new National Directors go up on stage, I watched other crossline Associates achieve new levels and I just wanted to get there too.
"I had also involved my family in the goal. I told my four children that when we became National Directors I would give them $50 each to spend on whatever they wanted and they kept asking me, "When are we going to be National?!" I had four daily in-home reminders prodding me to my goal!
"It got towards the end of 2014 and I realised I had to 'pull out all stops' to achieve my goal. I rang my team and other friends and set up as many ŪthTM parties, meetings and appointments as I could. I brought as many guests as I could to meetings and I contacted more people, including ringing past customers. My upline leaders also knew my goal and their support and encouragement proved invaluable.
"I started the first week of BP13 with a great meeting in Christchurch supported by my wonderful downline, Regional Director Elaine Steer. I was off to a great start!
"But in the second week my personal life was turned upside down. A very dear friend and mentor passed away. It was a very difficult time; we had all hoped she would be there for Christmas. She had been a great support to me and I had been looking forward to sharing my excitement with her when I achieved National Director. On top of that my father fell off a ladder and severely injured himself, my cat was run over and I broke my foot. There was one day in that second week that I cried most of the day in between appointments and I wondered if I could keep going.
"One of the things that helped me was that I realised that my friend would have wanted me to 'Go for it!' I also had all these Ūth parties and appointments already set up and I wasn't going to let those people down. So I kept on going.
"At the start of the last week of the business period I was sure I would achieve my goal, but unexpectedly my GPV dropped. I felt like a deflated balloon. In those last few days my upline, Executive Director Colleen Ryan, was my greatest support. She lifted me up and made me believe I could do it. She encouraged me to just make those few extra calls and not to lose hope. And on the very last day of the BP I got there!
"My huge thanks to my upline for all their support – National Directors Rosina and Johan van der Merwe, Executive Director Colleen Ryan, Bronze Presidential Directors Cliff McChesney and Chris and Bev Gregory, Silver Presidential Directors James and Kasey Hannan – to my wonderful team and my very supportive family."