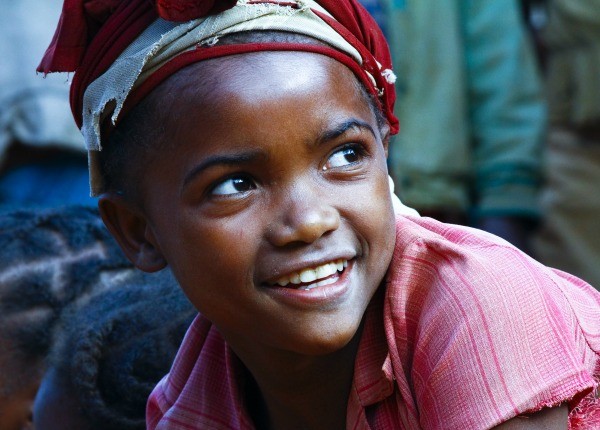 Mannatech Donates More Than $1 Million
MANNATECH DONATES MORE THAN $1 MILLION IN SUPPORT TO
M5M℠ FOUNDATION FOR 2015
Mannatech announced the results of its charitable giving to the M5M℠ Foundation during 2015, which amounted to more than $1 million.
In total, these donations enabled more than 17 million servings of the company's nutrient-dense PhytoBlend™ product to be given to more than 48,000 children in need in nine countries around the world on a daily basis.
Donations from Mannatech to the M5M Foundation are triggered directly from individual product orders. When anyone orders nutritional products for themselves from Mannatech, they are also helping fight global malnutrition.
"It is an honor to partner with the M5M Foundation to help combat childhood malnutrition; and in 2015 we made great strides in that effort," said Mannatech CEO and President and M5M Foundation Board Member, Al Bala. "The Mission 5 Million cause is the heart behind so many Mannatech businesses. This year we will be increasing our efforts by beginning clinical trials on PhytoBlend to gain additional insight into how it improves quality of life. We will also enhance the PhytoBlend formula to contain even more nutrients. I look forward to seeing this movement gain more ground in 2016 with Mannatech's continued support."
Mannatech Associates and vendors will be invited to attend an exclusive M5M gala at the company's global MannaFestSM event in Dallas, Texas on April 9. Associates will also learn about opportunities to visit M5M partners in other countries and deliver PhytoBlend.
The M5M Foundation is an independent 501c (3) non-profit charity organization. It officially launched on January 1, 2015 in partnership with Mannatech to help link five million consumers of Mannatech's Real Food Technology supplementation with five million children in need. The M5M Foundation acts as an ambassador for these children by delivering the gift of better nutrition which Mannatech provides through its PhytoBlend product.
Mannatech's PhytoBlend powder is designed to help in the fight against global malnutrition by providing children in need with valuable, supplemental nutrition that mixes easily into the foods they're already eating. PhytoBlend powder contains nutrients from plants and other natural sources, allowing children to receive standardized and nutritionally beneficial amounts of vitamins, minerals and phytonutrients in a natural form unique to the industry.
"I couldn't be more proud of the M5M Foundation's accomplishments in its first year," said M5M Executive Director, Sarah Bowen. "With Mannatech's help, we were able to efficiently distribute 41 percent more PhytoBlend than previous years due to a new structure and streamlined process that we have found to be more effective. I can't wait to see what we can do together in this next year, and I look forward to reaching even more children with help from all of our partners."