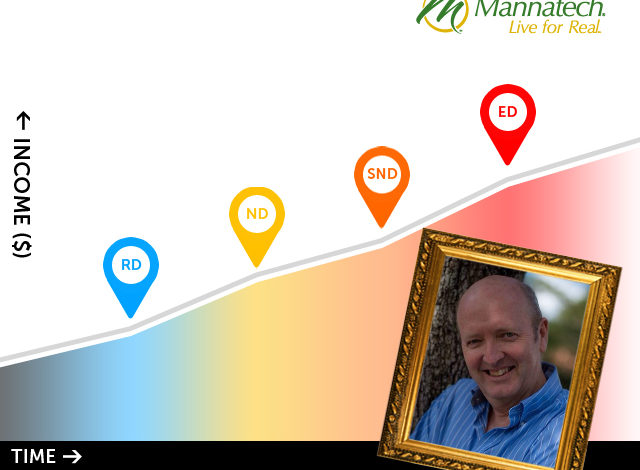 Mannatech success stories
In addition to great products, Mannatech provides a great business opportunity for an extra stream of income.
This week's success stories focus on the journeys to being an Executive Director with Ian Scott and Annette Smith. Leadership is a windy road. There are ups and downs. Read these stories for inspiration to keep moving forward. Despite the challenges and you too can progress through the leadership levels in your Mannatech business.
We also feature a story on Julia Corradetti and why the first month of the 100 Day M5M Challenge was such a a success for her, as she made herself accountable to executing daily activities to help her business grow.
Ian Scott – The Road to Executive Director
Ian Scott was recently awarded Top National Director at the 2014 Australasian Convention. But the excitement didn't stop there. His drive for success did not stop at National Director. In BP10, just a few months later, Ian increased his leadership level again to Executive Director!
In this interview with Ian, we find out more about his journey and his realisations along the way so that you can take some of those tips and apply it in your own business to take you where you want to go.
Q. Who has helped you along the way?
I must start off by honouring my upline Bronze Presidential Director Chris Gregory. Chris was my sponsor, my mentor and is a great friend who has changed my life in the most positive way.
I must also honour and thank my Platinum Presidential Director Rod Gilchrist who has also been a mentor and great friend to me as well as a source of great support on this amazing journey. Also to be thanked as part of this journey is our team. Without this team at Mannatech, nothing would have been possible.
I also want to thank the many friends from other teams within the Mannatech family for their constant support and encouragement.
Finally and by no means least, I would like to say a huge Thank You to Sinead Pollock from the Corporate Business Development team who has been amazing at encouraging me and supporting me during this awesome journey.
Q. How did the journey begin?
Although my journey with Mannatech started 5 years ago, the real trajectory started at 2013 Australasian Convention down in Adelaide. I was feeling very dejected at that time. I felt that my business was not growing the way I wanted it to. I realised that I needed to make some serious changes if I was going to succeed.
At Convention, a question was asked, "How do you get to Platinum?" and the response was "The same way that you get to National Director (ND), Executive Director (ED) and Presidential Director (PD) or any leadership level. You build RD's and ND's". So I set off on a path to build leaders.
Q. What actions did you take after that realisation?
When the Australasian Convention was over, I spoke with a few of the new ED's at the time. I found a common denominator: consistency and productive activity.
The messages I received were clear:
Be active;

Fill your diary with appointments; and

Attend every event that you possibly can.
Q. How did you build momentum?
I got stuck into it.
I saw as many people as possible. I must mention "face to face" beats any other form of contact as you are building better and deeper relationships.
I attended every event within a two-hour drive of my home. Sometimes I clocked 400 – 500 km in my car travelling on a weekend. It is really not a problem doing that because I spent my time in the car productively listening to CDs on personal development. The events themselves are always fun and rewarding and it was always worth the trip.
I also focused on building relationships with our team members. I focussed on helping them achieve what they wanted to achieve. As Zig Ziglar says "You can get anything you want in life, if you help enough other people get what they want."
The final Business Period in the journey to Executive Director was simply amazing. I followed that Zig Ziglar principle exactly, helping my team getting to where they wanted to be. As a result, we created 5 new Regional Directors, 1 new National Director, 1 new Senior National Director as well as re-qualifying 4 Regional Directors and 1 National Director.  The whole team drove towards success. This story is not about me, it's about an amazing team affectionately called the "Fun Team". They are a team who share the passion for helping others, helping children via M5M and having a whole lot of fun along the way. The Fun Team comprises:
Q. So where to from now?
To move forward I need to continue helping those team members whose one desire is to move to the next level.
Here are some of the team tactics:
Help the new RD's reach ND;

Help the new ND's to reach ED;

Help each Associate receive their Team Bonus, Power Bonus and every incentive possible;

All work together to reach our individual goals.
As a result of these tactics, I have no doubt that we will see a string of new leaders emerging from this team for "Together Each Achieves More".
It's not about me, it's about all of us working together and reaching that goal of 5 million kids being helped.
Would you like to congratulate Ian?  Scroll to the bottom of this page and write a comment.
Our Executive Director journey – Chris and Annette Smith
by Executive Director Annette Smith
When the hunger began
Five years ago both Chris and I were working full time. I was working in Aged Care and Chris was on night shift 6 nights a week. It was starting to put a huge strain on our own relationship with each other, and with our 3 children.
Something had to change.
We were living what we thought was a good life. We had money in the bank, but had no time for anything.
So after taking stock of the direction we were heading, we decided it was time that one of us had to give up work.
The decision was simple. As we live in Bundaberg Qld, which is known for a very high unemployment rate, and an ageing population, it was much easier for Chris to stay at home.
Then times started to get tough. One income was not enough. We were struggling to pay the bills and we hated seeing the kids go without, so we needed to find more income.
It just screamed out at us
Then in 2011, we decided to look for something we could do from home.
One day while surfing the internet, we came across a great looking website that just seemed to scream out to us. We asked for more information. After taking the next 2 weeks looking over the information that had been sent to us, and debating whether we should do it or not, Chris received a phone call from our very own Silver Presidential Director James Hannan.
After throwing a lot of objections at James, and having all of those answered, we decided this was what we were looking for.
We got to work
We enrolled as a basic associate and got to work.
After 2 weeks we had figured out that this business works, so we upgraded to All-Star straight away.
The first full year in business for us was hard. Chris had a lot of personal issues arise and the decision was made that I would take over the daily running of the business and Chris would go back out to work.
For the next year and a half I struggled myself with a lot of personal doubt. Because of this doubt, I retreated from what I knew I should be doing and subsequently business fell. Our business was barely surviving and we seriously thought about giving up.
All or nothing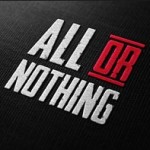 It wasn't long before we figured out what the issue was.  We were too scared to step out and be more, in case we didn't like who that was.
Then one day, we made a decision that changed everything for us. We decided if we were going to build this, then it had to be all or nothing.
Here are the steps we took to turn the situation around:
1. Plug into your leaders
It is easy enough to convince yourself that you know what you are doing, but realistically Chris and I did not.
We had to learn from the people who had gone before us and I'd would pass that nugget of advice onto others in the Mannatech community.
2. What do you really want?
Chris and I had to figure out what exactly it was that we wanted. So we started to dream. Have you tried this exercise?
What if… we could have that car?
What if…we could have that house?
What if …we could holiday in that location?
What if…we had extra money, what could we spend it on?
3. Work on yourself
Then I had to start working on myself. I started reading books, listening to motivational CD's, and networking with like minded people.
I was constantly pushing things further and further each month, speaking to more and more people all the time, and as a result, it gradually became easier.
My pivotal moment
Then the pivotal moment in our business came earlier this year when I earned my first overseas trip to Mannafest and Mexico. It was an amazing trip, full of great memories that will last a lifetime, but the best part was, it showed us that anything is possible with the right attitude and determination.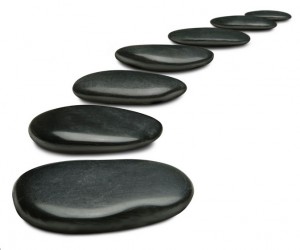 At the end of October I will be heading off for my second overseas trip to Club Med China. It is going to be another amazing trip and I am so thankful that we work with a company that rewards us like this for our efforts.
At the end of BP10 our business reached Executive Director. This is a major stepping stone for our future but one we won't be on long. We can see many of our dreams moving within reach and it's all thanks to our Mannatech business.
Being able to lead others to financial freedom and total wellness is something we are extremely passionate about.
We now have a life we once dreamed about and it's only getting better. Presidential here we come…
Would you like to congratulate Annette?  Scroll to the bottom of this page and write a message of congratulations.
Tool of the Month – Coming Soon
Have you noticed that one of the things in common with the success of Executive Directors Annette Smith and Ian Scott was their thirst for personal development?
"I spent my time in the car productively listening to CDs on personal development", Executive Director Ian Scott.
"Then I had to start working on myself. I started reading books, listening to motivational CD's," Executive Director Annette Smith.
You will be hearing about our Tool of the Month (T.O.M.) program very soon. This is a package of personal development resources that arrives on your doorstep every BP with your Automatic order. For an investment of AUD$20 (including GST), NZD$22 or SGD$24 per BP as a regular deduction from your credit card, you will receive 1 book and 4 audio CDs.
One of the key daily habits in the Three Point Plan is to read 30 minutes daily from recommended books or listen to 30 minutes daily to recommended CDs. The TOMs program is a great way to systemise your personal development so you can take your business further and progress as a leader, just like Ian and Annette.
How important is personal development to you and your success? Share your view, by commenting below. 
Julia Corradetti – keep challenging yourself
How has Executive Director Julia Corradetti developed and reinforced new habits to drive success in her Mannatech business? Click here to find out.