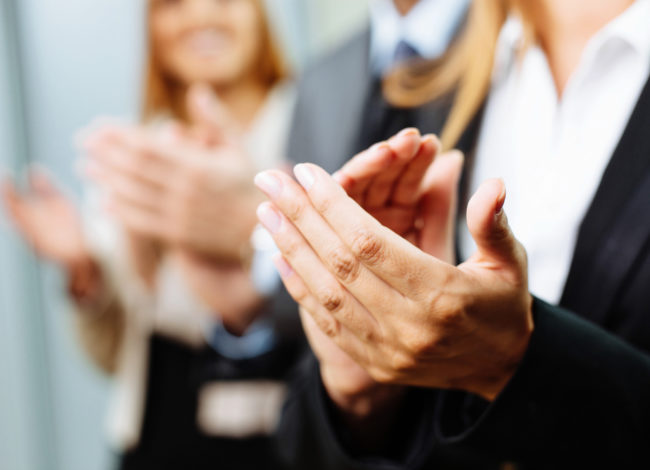 Mannatech's Newest ED Colin & Dawn Bucknor
Last month we celebrated the latest success of Colin and Dawn as Senior National Directors. Colin's journey started with taking EM-PACT® Preworkout Sports drink mix and SPORT™ capsules. He never thought it would lead him to leadership legacy down the track.
BP3 saw Colin and Dawn put the pedal to the medal and accelerated through to becoming Executive Directors in just one BP! They kept up the momentum and achieved greatness by being one step away to securing a ticket on the P&O cruise as well as setting the target for others who are looking for the inspiration to do the same.
Colin's career with Mannatech started 10 years ago, but it wasn't until recently that he decided to build a business with commitment, focus and by following the tools provided in the 3 Point Plan. He now rejoices in achieving the next Leadership leap, all the way to Executive Director!
The momentum that is building around this Mannatech business is exciting. Colin attends Super Regionals, networks with his fellow Mannatech Associates and is always smiling!
We wish Colin and Dawn every success as we celebrate their latest achievement; we know that their next leap to Presidential Director won't be far away, Mannatech look forward to welcoming you both to the PD club soon!
Message from Colin's Upline, Bronze Presidential Karen Denniss
"Congratulations New Executive Directors Colin & Dawn Bucknor, Newcastle NSW.
Well what a ride this has been!!! I am sure you are all as pleased for Colin & Dawn as I am!! Colin has been working full tilt with Mannatech as well as running (which means doing!) his busy tiling business at the same time. He has taken every opportunity that comes his way to speak to people about Mannatech!  He has not let obstacles stop him – he has just powered on regardless.
Colin and Dawn became National Directors in BP1, Senior National Directors in BP2 & now Executive Directors in BP3!!
This is an incredible achievement – unprecedented in my organisation!! You have an amazing story Colin we look forward to hearing it at the Sydney Monthly Training… we can't wait to see what you do next!!
Out and About with Kyleen Bradford at the Mind, Body, Spirit Festival.
Kyleen Bradford recaps what proved to be a fantastic experience showcasing the Mannatech range to a huge crowd in Brisbane last month.
"What a wonderful experience we had at the Mind, Body, Spirit festival, proudly connecting people with Mannatech's incredible technology!
There was a great deal of preparation and cross-team cooperation leading up to the event that ran 9am-6pm Friday, Saturday & Sunday at the Brisbane Exhibition Centre.
Regional Directors Olga Kucsak, Rod Farrell, Kyleen Bradford & David Clarke tended the stand with other enthusiastic team members with the aim of connecting with as many of the expected 12,000 patrons as possible. We shared samples of PhytoBurst® chews and MannaBears® gummies, with the main focus being on the Real Food Technology and Glyconutrients.
Olga said she very much enjoyed the opportunity and people's genuine openness to natural nutrition. She also realised how many people don't have an awareness about supplements and that there is an urgent need in the community to share this information.
One of the weekend highlights for David was when an enthusiastic customer approached the stand saying "I have been told by 2 practitioners that I need to be taking Ambrotose® Complex!" I wish everyone was so ready to introduce glyconutrients to their diet!
Overall, the experience of sharing what we believe to be essential for everyone out there, and the power of learning from one another in a team environment, was a valuable lesson for all of us and we are looking forward to the next opportunity to get out there and do it again!"
© 2015 Mannatech, Incorporated. All rights reserved.
Mannatech, PhytoBurst, Uth, MannaBears, PLUS, Manapol, Ambrotose and Real Food Technology are trademarks of Mannatech, Incorporated.