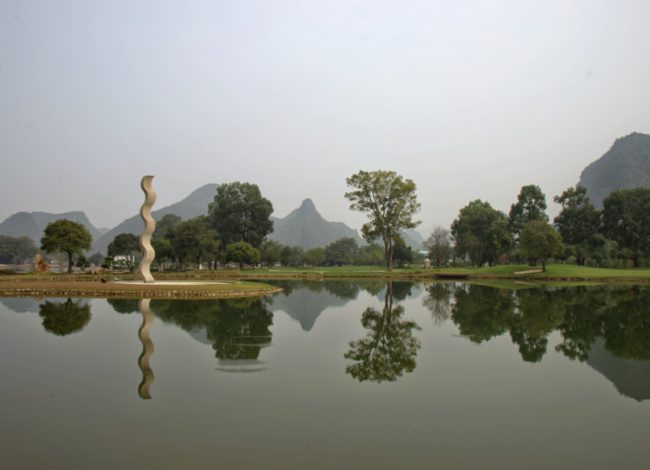 See the world with Mannatech
When you become a social entrepreneur with Mannatech, the rewards are many.
Mannatech prides itself on rewarding successful social entrepreneurs with money-can't-buy experiences like the annual travel incentive. These incentive trips are exciting, fun and above all, memorable for the Associates that have worked hard, driving the company closer to it's mission of bringing 5 million users of Mannatech products together with 5 million children at risk of malnutrition.
Here are some of those exciting places where Mannatech Associates from all around the world are travelling to celebrate their success.
Mauritius
In October, Mannatech Associates from South Africa and Namibia celebrated their successes on the beautiful island of Mauritius.
Vietnam
Also in October this year, Mannatech Korea, Taiwan and Hong Kong celebrated in Da Nang, Vietnam.
Dominican Republic
Mannatech North America will be taking a trip to Punta Cana, Dominican Republic.
Cape Town
Hard working Associates in Mannatech Europe will be traveling to Cape Town, South Africa in February 2015 for their travel incentive trip. 
Associates in Australasia also recently visited Cape Town as part of an incentive trip prize. We will be covering that story next week.
Tahiti looks nice!
In March 2015, the top two business builders in Mannatech Australasia at each leadership level (excluding SND and SED) will be enjoying a trip to a beautiful resort on Moorea Island, Tahiti.
This week, we'd like to focus on our most recent incentive prize – a trip to Guilin, China.
UnbeLievable Club Med Guilin
In late October, 25 Australasian Associates embarked on an unforgettable adventure to China, having qualified for the 2014 Triple Travel Treat incentive.
In the region of Guilin, in southern China, Associates stayed at the new Club Med Resort, located in the most beautiful scenery under the heavens between tradition and modernity on a majestic, beautifully preserved site surrounded by the River Li, terraced rice fields, mysterious caves and karst mountains.
Adventure
Some Associates launched into the adventure side of the trip, participating in rock climbing and mountain biking.
Money can't-buy-experiences
One of the definite highlights of the trip was the limestone cave cocktail party. How many people get to do that in their lifetime: experience an exclusive cocktail function in a spectacular limestone cave? It's a natural cave that has been subtly accentuated with dim lighting and it was reserved for the evening only for Mannatech guests.
Shopping and Dinners
Associates also enjoyed a relaxing afternoon to stroll down Yangshuo's famous West Street, the most western street in the region. From jade to antique dealers and local curiosities there are many things to discover and don't forget you are expected to barter!
What's been your most memorable travel incentive trip? Let us know by commenting in the box below.
© 2014 Mannatech, Incorporated. All rights reserved.
Mannatech, Stylised M Design, M5M, Mission 5 Million and Real Food Technology are trademarks of Mannatech, Incorporated.