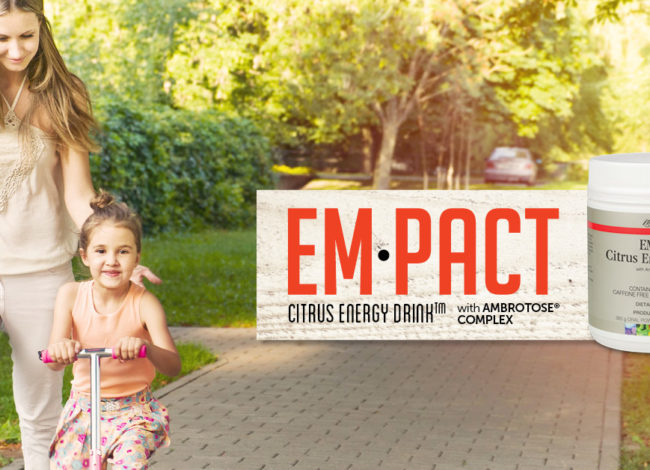 Feel the EMPACT: Receive a FREE Gift with Every Order!
Mannatech Australasia announces fresh labelling for its energy supplement, making a real EMPACT on the market
Today Mannatech Australasia announced a new look for its well-loved citrus energy drink, EMPACT Citrus Energy Drink™ mix.
The right preparation before you work out or exercise is important and Mannatech has developed the perfect citrus energy drink proven to enhance stamina and endurance. Whether you are about to work out or you need a boost to get you through that 3 o'clock lull, EMPACT's unique formulation is caffeine and gluten FREE.
Now that's all well and good, but if it doesn't taste any good you aren't going to use it. And we're happy to report that EMPACT Citrus Energy Drink mix is delicious. You will actually look forward to drinking it. EMPACT's citrus flavour is refreshing and you add as little, or as much as you like (in moderation) to make it to your own taste. It's a customized energy drink.
Mannatech's research and development of naturally occurring carbohydrate based products (glyconutritionals) has kept it at the forefront of the nutritional supplement industry. These glyconutritional products contain naturally-sourced ingredients and are formulated to provide the nutrients your body uses to maintain great health.
Australian Paralympic Gold Medallist Swimmer and Brand Ambassador Matt Levy says "Since taking Mannatech's products, especially in the sports range, I have seen my performance sharpen in training and competition and my recovery improve. I strongly believe that these are one of the best supplement ranges on the market."
Mannatech Australasia has re-branded the EMPACT Citrus Energy Drink mix packaging to streamline the messaging for consumers so they know exactly what they are putting into their bodies reaping the benefits of a solution that is durable, delicious and effective.
Pauline Boyd, Marketing Manager for Mannatech Australasia highlights the need for the packaging update "With the current state of the energy supplement market, we are sure our consumers are overwhelmed with choice and underwhelmed with quality. Boyd continued," We felt it necessary to update the packaging to streamline the messaging and ensure that consumers know this is the best energy supplement on the market, not just for your pre-workout but to help you tackle everyday head on".
To celebrate EMPACT's re-branding we're giving away a really cool stainless steel drink bottle to the first 500 orders starting from 16 Oct 2015.

So there you go. Same brilliant formula. New easy to understand labeling.
Mannatech is committed to providing value-added services to consumers including: knowledge, technical support and quality of service in a timely manner. If you have questions or comments about our website, our company or our products, please contact us on 1300361878
*Source: http://www.mannatechscience.org/files/file/Product_Empact.pdf