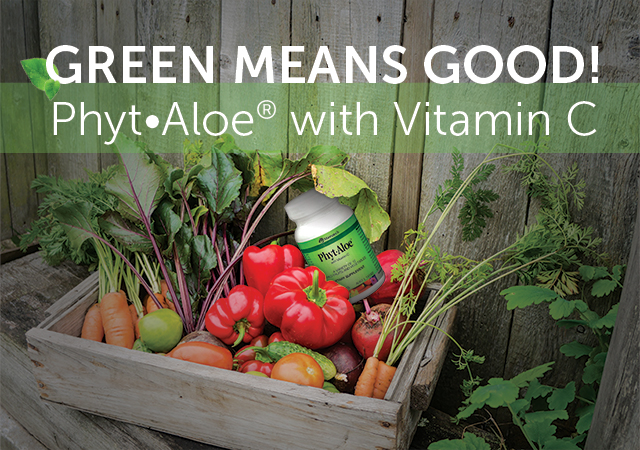 As adults, maintaining a nutritious diet is challenging. Most of us lead very busy lives, and may have limited time and/or nutritional knowledge to prepare meals that satisfy our dietary requirements. Not only that, many of us need to cook meals that please the whole family, which can be tough at the best of times, especially when we have to take nutrition into consideration!
Mannatech's Phyt·Aloe® capsules are an easy way to help supplement your greens! Ramping up your intake of essential "greens" with brussel sprouts, broccoli, cabbage and kale.
Each capsule contains a formulated blend of 12 dehydrated fruits and vegetables that offer a great way to help add those veggies to your diet and give your bod an extra boost in "green" nutrition.
Phyt·Aloe capsules offer added support as an antioxidant supplement and provide a source of Real Food Technology™ solutions with its added Vitamin C specifically designed for easy consumption, making supplementing your diet so much easier!