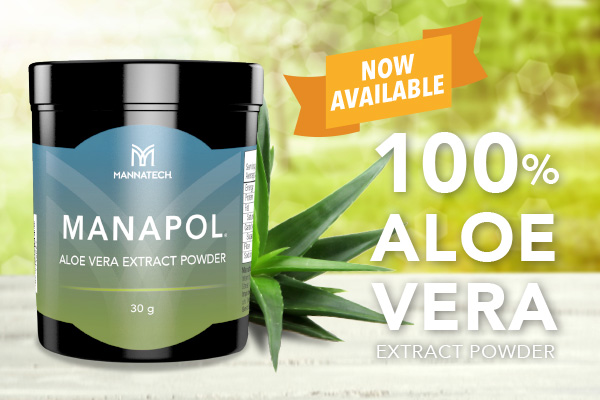 Manapol is now available!
Mannatech Australasia has officially launched its most legendary ingredient, Manapol powder, the highest quality aloe vera gel extract in the world, as a standalone product. This exclusive product, supports a healthy immune system*.
Manapol powder is a pure, premium, 100 percent aloe vera gel extract that is abundant in acetylated, mannose-rich polysaccharides, or acemannans, designed to support cell-to-cell communication.* Manapol powder has a guaranteed molecular weight of more than one million Daltons, testing the highest of any other aloe gel extract. As the most cutting-edge glyconutritional product available, Manapol powder supports the body's immune system and may provide gastrointestinal benefits.*
Manapol is the heart of Mannatech and the best kept secret in the industry!
Benefits:
• Supports cellular communication for better overall health.*
• May provide gastrointestinal benefits.
• Abundant source of Glyconutrients.
• Proprietary extraction provides a more potent, stable acemannan content for superior digestive support.*
"Our patented process for isolating and stabilising acemannan makes us the provider of the highest-grade aloe on the planet". 
Steve Nugent, Mannatech's Senior Global Wellness Director and Chairman of the Mannatech Global Scientific Advisory Board
* These statements have not been evaluated by the Therapeutic Goods Administration. This product is not intended to diagnose, treat, cure or prevent any disease.