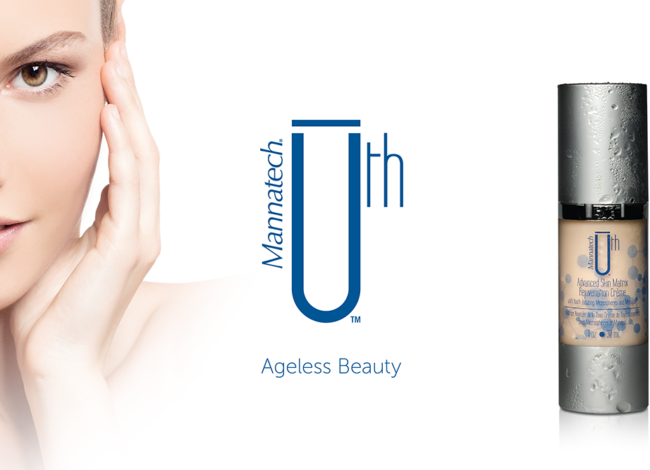 Mannatech's Ūth™ Rejuvenation Crème's 15 minutes of Fame!
Our very own Executive Director, Kimberley Douglas found herself unexpectedly acting as a Ūth ambassador after an appearance on Today Tonight in January.
Kimberley was pleasantly surprised by the number of friends and colleagues commenting on her appearance in the piece. Take a look for yourself.
Kimberley says, "If you ever wanted an endorsement for Ūth check out my skin on TV!! I had more hits about my skin than the article." Further, Kimberley affirms "I'm never going off the stuff!!" and after watching it ourselves, we agree that the Ūth Skin Rejuvenation Crème is working wonders on her skin. Just look at her flawless complexion!
Mannatech's Ūth Skin Rejuvenation Crème stands alone with proven tests showing how effective it can be to reduce the signs of aging.
Because of its rich, super-intensive nature, it contains a proprietary blend of science, technology and potent botanicals. Visibly softening lines leaving a smoother complexion that radiates and gives your skin a natural glow.
It's the Real Science behind the product that makes it so unique. Mannatech's the only company in the world that holds the patents on extracting glycans in their natural form from the aloe vera plant to create Manapol® powder. Glycans play a critical part in the health and appearance of our skin. Most cells are covered with a dense and complex array of sugar molecules called glycans, and Mannatech has put beauty into the science to create the phenomenon that is Ūth.
Ūth has been shown to*:
Reduce the appearance of wrinkles

Reduce the appearance of lines

Increase hydration

Give the skin greater luminosity

Improve skin tone

Improve the elasticity of the skin

Tighten pores
Mannatech's Ūth Skin Rejuvenation Crème has no parabens, synthetics or chemicals harmful to the skin so you feel confident you're using a pure, natural potent botanical blend of ingredients that will nourish your skin, the way nature intended.
For more information about this amazing product, or to purchase to try it for yourself visit au.mannatech.com.
*Results based on used by human subjects for eight weeks.
My Favourite Product
Jodie Butson, Regional Director from South Australia says her favourite product is "PLUS! PLUS! PLUS! And did I mention PLUS?! I like being HAPPY !  CALM !  FOCUSSED  !   FULL OF ENERGY ! 
© 2015 Mannatech, Incorporated. All rights reserved.
Mannatech, PhytoBurst, Uth, MannaBears, PLUS, Manapol, Ambrotose and Real Food Technology are trademarks of Mannatech, Incorporated.