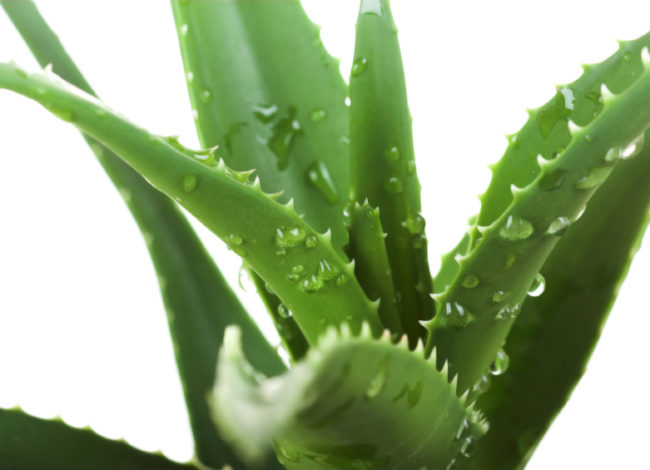 Sugars that are good for you from the aloe vera plant – part 2
Aloe vera a day may help to keep the doctor away
Bill McAnalley, former Chief Science Officer of Mannatech,  recounts his memories of the aloe vera plant as a child:
"I remember one summer getting so sunburnt that I turned beetroot red and ached all over. For days my mother would take me to my grandma's house where she would break off pieces of grandma's aloe vera plant and slather the slimy juice all over my body. All my young mind could think of was the inconvenience of this daily ritual as it took me away from playing with my brothers, as well as feeling sticky for hours afterwards.
What I didn't register at the time was the instant cooling effect it had on my poor skin. The burn went from angry scarlet to a pink tinge in a matter of days and my skin peeled much less than it would have if not for my mother's insight. I dismissed the whole experience as a minor annoyance but luckily for us there was a man who – 40 years earlier and across the other side of the globe – had had a similar experience but had turned it into the catalyst that would shape the rest of his life."
A life-altering experience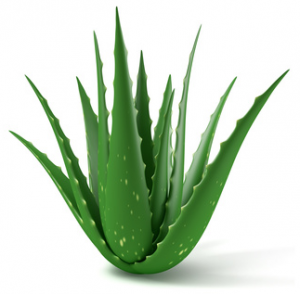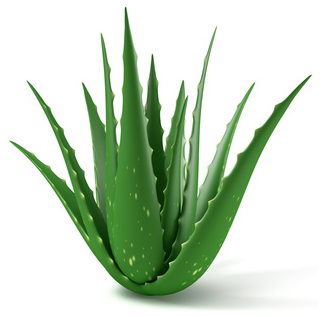 Billy McAnalley was 9 years old and was playing with firecrackers in his aunt's backyard when one burnt his body. His aunt, thinking quickly, applied aloe vera to the burn. It instantly soothed young Billy's inflamed skin and encouraged the burn to heal much quicker than usual.
Bill found himself intrigued by this plant and its healing properties and decided to devote his life to unlocking its secrets. He undertook a course of study in chemistry and pharmacology, all the while researching aloe vera and trying to find the ingredient that had soothed his burnt skin all those years ago.
He discovered a mannan (a linear polymer of mannose sugar) that was unique to the aloe vera plant. He was able to extract the compound and stabilise it, creating for the first time a powdered version of an important ingredient in aloe vera. He called his discovery acemannan.
The making of Mannatech
When Bill met entrepreneur Sam Caster, a business idea was born. Sam believed so strongly in Bill's discovery that he founded Mannatech, a company through which Bill could continue investigating this amazing compound – which they patented as Manapol – and then distribute it when it was ready to release to the world.
While the discovery of Manapol was a big  step in the field of nutritional glycobiology, Bill started looking at other saccharides that had the potential to aid wellness in the body. Recognising their importance, he added plant polysaccharide sources of arabinose, fucose, galactose, galacturonic acid, glucosamine, glucose, glucuronic acid, rhamnose and xylose to the mix.
In 1996 Mannatech released Ambrotose complex, an immuno-strengthening product that is taken from nature but backed by science. This pioneer product put Mannatech on the map as the world leader in nutritional glycobiology. It would take many years for other companies to catch up, by which time eminent scientists were sitting up and taking notice of this exciting new field of study.
Ambrotose complex and Ambrotose Advanced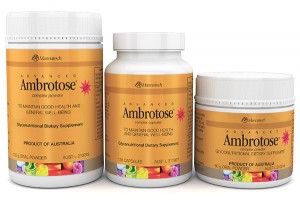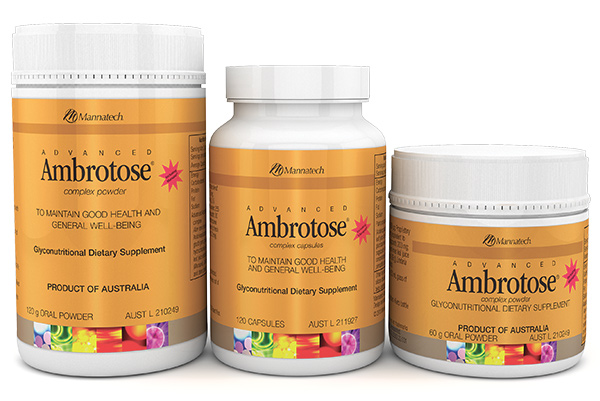 Now that you know the history behind Mannatech and the amazing formula that our products are built on, let's compare the differences between Ambrotose complex and Advanced Ambrotose so you know which one might work best for you.
The base formula of each of these two products is very similar except for one important difference: in the original Ambrotose complex the glucosamine has been extracted from shellfish (when the product was first developed, this was the only viable source) while – due to advances in technology – Advanced uses a vegetarian alternative. In terms of their glyconutrient composition, Ambrotose complex contains twice as much Manapol while Advanced has another aloe gel powder and it also has fucoidans from  the healthful Undaria pinnatifida (Wakame). Advanced Ambrotose is considered "Advanced" because it is an improved formulation, containing Undaria fucoidans and the vegetarian form of glucosomine.
Putting your health first
The first step to wellness is ensuring you are taking your daily dose of Mannatech products. The glyconutrients in Ambrotose complex and Advanced Ambrotose are beneficial for  cellular communication and therefore may help you achieve optimal health. These glyconutrients are not common in the typical modern diet,  which is why supplementation can be so beneficial.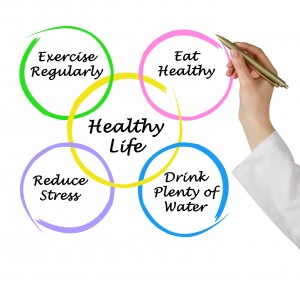 A healthy lifestyle is the other most important element. Eat well, exercise regularly and avoid smoking and excessive drinking. See your doctor on a regular basis to keep on top of any potential health issues. Remember, Mannatech's Ambrotose products help keep your body in prime condition and keep systems running smoothly; People with health conditions should always discuss their dietary supplement choices with their health care professional.
The Importance of Nutritional Glycans for your Health
Don't miss this week's Exciting Saturday Morning call on November 8th at 9am NSW time, featuring  Dr John Rollins PhD. The topic is "The Importance of Nutritional Glycans for your Health".
Dr John Rollins is currently an Adjunct Professor of Biology at the University of the District of Columbia, Washington, DC. His most recent fulltime employment was at the U.S. Patent and Trademark Office as a Quality Assurance Manager. During his tenure at the Patent & Trademark Office, he was exposed, directly or indirectly, to nearly every new drug and nutritional discovery that came through the Patent Office over 23 years.   
Dr Rollins is also a member of Proevity's CE faculty, and a contributing author of the book "The Healing Power of 8 Sugars", edited by Dr. Allen Somersall, MD, PhD. He is the subject of several published interviews in newspapers and magazines, just a few of which are: "The Atlanta Voice: Disruptive Technology Brings Hope to Healthcare", "Glyconutrients: The Most Controversial Discovery in Modern Health Care"; and "Ten Compelling Reasons Why You Need Glyconutrients". He is also featured on popular videos, "A Sweet Discovery" and also "Is Mannatech a Scam?" in which he clearly silences the detractors of glyconutrient technologies.
Dr Rollins says, "Our group at the patent office had the opportunity to review the best technology presented by the world's best scientists.  There have been many significant discoveries, but one stands head and shoulders above the rest; the discovery of a new category of vital nutrients called Glyconutrients."  You've just got to be on this call!
Are you powered by Ambrotose? Share your experience with this Mannatech product by writing a comment in the box below.
© 2014 Mannatech, Incorporated. All rights reserved. Ambrotose, Advanced Ambrotose, Mannatech, Stylised M Design, M5M, Mission 5 Million and Real Food Technology are trademarks of Mannatech, Incorporated.