Summer lovin' your skin
Your skin has just gotten over the stress of winter and now the heat has come to knock it around. Is there no end to your skin's seasonal blues? In this article we're going to investigate some of the common problems faced by your skin in summer and how to combat them.
How's the humidity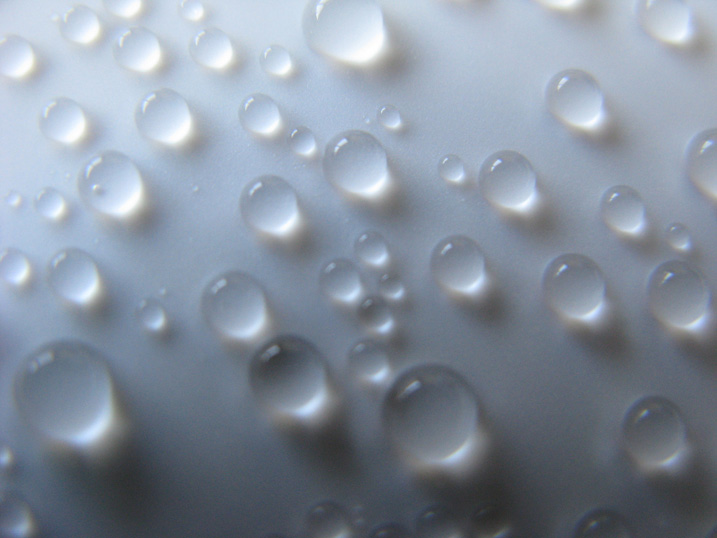 Love it or loathe it, humidity is actually your friend this summer. Dry air draws moisture away from the skin, leaving it parched. Humidity may leave you sweating but it reduces evaporation as the air is already heavy with water particles. Therefore all of that moisture stays on the surface of your skin, keeping it moist1 (much to the dismay of your sense of person hygiene).
When it's hot and humid, we're often tempted to stay inside and crank up the air conditioning but in doing this you're actually harming your skin. Air conditioners tend to strip moisture from the air, leaving it – and you – overly dry2. Try turning the thermostat up a couple of notches and don't forget to air your house out in the early morning and late evening when it's a little cooler. Meanwhile an aqueous gel like Emprizone® hydrating gel can help lock the moisture in, leaving your skin silky and smooth.
For the sake of beauty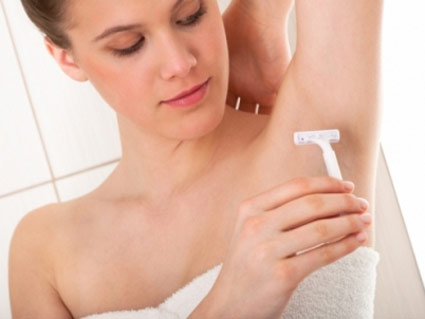 Hands up ladies if you don't shave under your arms. Actually I changed my mind; keep them down!! Most of us like to be hair-free in summer and shave or wax the forest that we've allowed to roam free during the winter. No judgement if you're a year-round bushranger, however if you do choose to bring out the Lady-Bic shaver, you'll know it can leave your skin looking flaky. And men, you're not exempt: constantly shaving your face can leave you prone to some rather lacklustre skin3.
Shaving and waxing invariably damages the upper layers of the skin, drying it out and leading to further problems like ingrown hairs. There are a few tricks to keep in mind before you shave – have a warm shower to open the hair follicles; always make sure your razor is very sharp; shave in the same direction as the hair growth rather than away from it3 – but once the damage is done an exfoliator can help get your skin back to its happy self4. Mannatech LIFTTM Exfoliating Facial Cleanser:  (don't let the name fool you; it works just as well on legs and other parts of the body) gently buffs away dead skin and built-up dirt, allowing the healthy skin to shine through.
More water leads to… dryer skin?
It may sound absurd but it's true: the longer and more often you submerge your body in water, the more you can dry it out. Our bodies are designed to be in balance with its dry (by comparison) exterior environment. Excess water on the surface of the skin will cause evaporation that draws moisture away, leaving your skin dry. Salt water and chlorine only serves to exacerbate the problem5.
There is an easy solution for this one: make sure you dry off as soon as you step out of the shower, pool or ocean. Keep a towel handy at all times and pat yourself down rather than letting yourself sun-dry; you're not a tomato. Even better, have your ŪthTM Skin Rejuvenation Crème: or Emprizone: handy to apply straight away while you're still a little damp.
Soap up and strip down
It's nothing to joke about; using strong soaps strips your skin of its natural oils. We're all guilty of hot showers – another harsh activity for your skin – and overusing soap6, particularly after a day at the beach when we're covered with sunscreen, salt and sand. However you're not doing your poor skin any favours.
Look for soaps that are unscented, free of parabens and gentle on your skin. Your local chemist is a good place to start, although these days even major supermarket chains often offer a range of all-natural soaps and body washes. And of course Mannatech's skincare range is free of harsh chemicals, instead treating your skin to real botanicals plucked from nature.
Meet the skincare team
The right products are essential in maintaining your skin's integrity this summer. Our range uses only the highest quality ingredients and has been extensively tested to ensure the best results.
Emprizone hydrating gel: this water-based gel uses aloe leaf gel extract and goat's-thorn gum to soothe and relieve dry, flaky skin. Its pH balanced and paraben free, ensuring it's gentle enough for even the most sensitive skin types.
Ūth Skin Rejuvenation Crème: Ūth has taken the world by storm with its revolutionary formula that works to reduce the appearance of seven signs of aging. Some people have been seeing results in as little as ten minutes while those who keep using it for three months or more are seeing a shift in the appearance of deep lines and wrinkles.
Mannatech LIFT Exfoliating Facial Cleanser: our new kid on the block, Mannatech LIFT cleanser combines aloe leaf extract with a host of essential botanical oils and finely milled grape seeds for natural exfoliation and a deep yet gentle clean.
For a limited time we're offering Emprizone hydrating gel along with EM•PACT™ Sports Drink and a free Mannatech barbecue apron in our Summer Survival pack. EM•PACT drink helps you stay hydrated in summer by adding a delicious flavour to your water while improving your stamina and endurance when you exercise. Drinking plenty of liquids is also important for your skin, which can become dry if you are dehydrated.
All of the above products and packs can be purchased on Automatic Order, which takes the worry out of remembering to order your favourite Mannatech products. Don't forget, 20% of the value of all of your orders will come straight back to you in the form of Loyalty points, which can be redeemed for any product, plus every order you make is contributing to our Mission 5 MillionSM movement.
1 "Why do we sweat more in high humidity?", MIT School of Engineering, engineering.mit.edu/ask/why-do-we-sweat-more-high-humidity
2 "10 quick fixes for summer skin bummers: Summer skin care for low humidity", Everyday Health, www.everydayhealth.com/skin-and-beauty-pictures/quick-fixes-for-summer-skin-bummers.aspx#10
3 "Summer skin care guide", Everyday Health, www.everydayhealth.com/dry-skin/summer-skin-care-guide.aspx
4 "Summer skincare tips", Mario Badescu Skin Care, www.mariobadescu.com/summer-skincare
5 "Dry skin… in the summer?", Health Central, www.healthcentral.com/skin-care/c/38641/16147/dry-skin-summer/
6 "Summer skin care tips: Treating dry skin in summer", How Stuff Works, health.howstuffworks.com/skin-care/daily/regimen/summer-skin-care3.htm
© 2014 Mannatech, Incorporated. All rights reserved. LIFT, Ūth. EM-PACT, Emprizone Mannatech, Stylised M Design, and Mission 5 Million are trademarks of Mannatech, Incorporated.