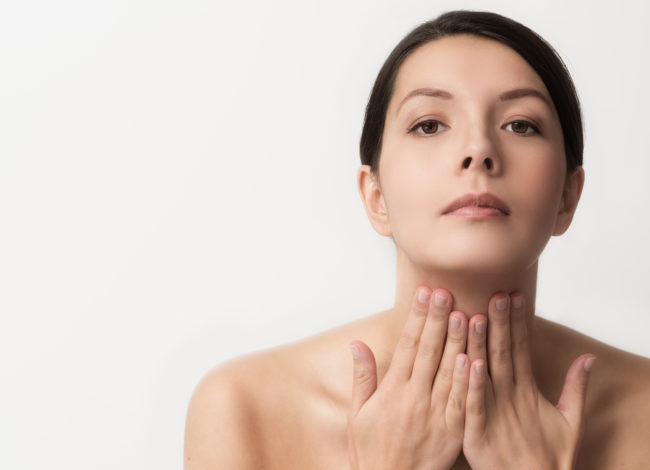 True science anti aging cream with Jackie Pack (part 2)
Why is Uth a true science anti aging cream?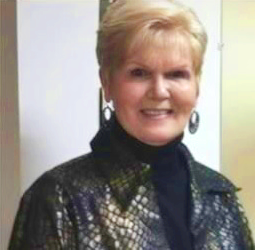 Jackie Pack is a veteran in the U.S. skincare industry. She is currently working as the Vice President-Sales and Marketing of the company that is manufacturing Mannatech's ŪthTM Skin Rejuvenation Crème. In addition, she has over 40 years experience in the beauty industry.
In a previous post, Jackie explained why, despite having  access to 4,000 high end products through the company she works for, she uses  Ūth Skin Crème. In this article, Jackie continues to share what she loves about Mannatech's Ūth Skin Crème.
Combating the seven signs of aging with a true science anti aging cream 
Wisdom and life experience are a wonderful part of aging, but fine lines, wrinkles, dull complexions and age spots don't have to be. Ūth Skin Crème fights back against the seven signs of aging. What are those signs, you ask?
Dry skin: skin loses moisture over time and can be flaky and thin.
Fine lines and wrinkles: especially around the eyes and mouth, otherwise known as 'expression lines'.
Loss of elasticity: the skin sags where it was once tight and supple.
Uneven skin tone: hyperpigmentation occurs and often the skin takes on a more red tint.
Age spots: this is often easiest to see on the backs of the hands, where dark brown spots can appear.
Loss of radiance and luminosity: the skin looks dull and lacks lustre.
Enlarged pores: the pores expand and become more visible.
How you apply a true science anti aging cream makes a difference!
Strangely enough, while you may think that you are doing the right thing for your skin simply by applying Ūth Skin Crème, how you apply it can actually make a big difference. If you want to use Ūth  to reduce the appearance of wrinkles, it's important to be gentle with the delicate skin on your face as it can so easily be damaged over time.
So here are the steps I recommend to apply Ūth Skin Rejuvenation Crème:
Step 1 Put a couple of pumps on the back of your hand, using it as your palette. You will use less product with applying Ūth on the back of your hand than if you just put it in the palm of your hand. Plus it's much more hygienic the way I recommend, as the palms contain much more bacteria.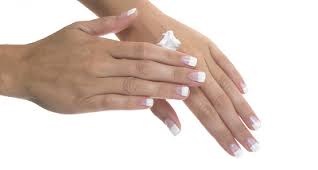 Step 2 Starting at the base of your throat, stroke upwards and outwards, covering the entire face area.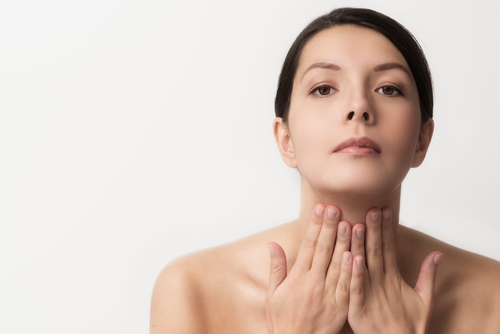 Step 3 When you have gently worked the product into your skin, rub any remaining crème into the backs of your hands, another area that is prone to age-related damage. Repeat this morning and night for the best results.
Step 4 While many users may see results in as little as ten minutes, the best results are born of consistency, with a minimum of 90 days being the ideal starting point in your journey towards more youthful skin.
Step 5 Use twice a day, morning and evening, after cleansing your skin. Dr Anne-Marie Marynycz, National President of The Association of Professional Aestheticians of Australia, has spoken on the quality ingredients inŪth Skin Crème several times. Dr Anne-Marie also agrees with Jackie Pack, saying Mannatech's Ūth Skin Crème can be used to great effect on the backs of people's hands. Dr Steve Nugent, the Global Wellness Director at Mannatech, shares this insight from his ex-wife:

Nutrition inside and out The skin is the largest organ in the human body and as such is very susceptible to the harsh elements that you face every day. The skin on your face is particularly sensitive to environmental damage, which is why it's so important to look after it.
Applying Ūth Skin Crème is the first step to looking after your skin.
Here are some other ways to ensure that you look after yourself and your skin in other ways. Avoid these mistakes for more youthful skin (in addition to using Ūth!):
As much as possible, stay out of the sun
Avoid smoking and excessive alcohol consumption
Do not use skincare products that are too harsh for your skin – stick to Ūth Skin Crème
If needed, use a good quality moisturiser
Some more helpful tips:
Follow a healthy diet and get plenty of exercise
Drink up to two litres of water per day
Take Mannatech supplements regularly (for our full range, visit our website)
Get involved in the Ūth revolution
If you, like many of our Mannatech Associates, are interested in sharing this incredible product with others, the best thing you can do is be your own walking testimonial. Try the product yourself and see the amazing results it can produce.
Better yet, take a photo of yourself before using Ūth Skin Crème so you can compare it with the results you see. If your before and after photos are particularly impressive you might even find yourself featured on this blog! (Make sure you send them in to marketing@mannatech.com.au.)
You have no competition with Ūth Skin Rejuvenation Crème. There is nothing on the market that comes close. At the end of the day, the best recommendation comes from someone who already loves the product and will vouch for what it can do.
"I've switched. My daughter has switched. My sister has switched," Jackie Pack.
53 year old Mannatech Associate Dora Morán just loves Ūth Skin Crème! After using it for 6 months she says "Everybody tells me I don't look my age. The crème lives up to its' name." To hear more about Dora's experience, watch the video below.
Want one of the best products that reduces the appearances of wrinkles? Join Dora and Jackie and try Ūth Skin Crème today.
Are you running a business based on sales of Mannatech's Ūth Skin Rejuvenation Crème? Click here to find out about some new tools you can use to share Ūth with others.
Why is Uth a true science anti aging cream?
In 2012, synthetic glycans were introduced by one of the largest skincare brands as the "wonder ingredient" that no-one had ever heard of.
View this video which explains the introduction of glycobiology to revolutionise the world of skincare.
U.K. Plastic Surgeon Dr Rozina Ali was impressed with the research into glycobiology which she investigated for a BBC documentary. She said "Understanding the power of sugars is new branch of science – glycobiology. This science, more than anything, holds out the tantalising possibility of helping us look younger."'[1]
Glycobiology is the study of complex sugars in our tissues which scientists call glycans. Most of our cells are covered covered with glycans. These sugars can play a critical role in the health and appearance of our skin. Some glycans appear to help our skin cells communicate with each other, serving as messengers. They help cells in each layer of the skin 'talk" to each other as they perform important tasks related to the structure and function of the skin.

Note there is a difference between extracting glycans synthetically and extracting glycans naturally. Mannatech is the only company in the world that holds the patents on extracting glycans in their natural form from the aloe vera plant. Mannatech holds the proprietary formula on the combination of plant-sourced glycans used in our revolutionary and true science anti aging cream, Ūth Skin Rejuvenation Crème.
Mannatech marries science and nutrition
Mannatech has been providing quality nutritional supplements for over 20 years. Manapol® powder is one of Mannatech's proprietary glycan-rich ingredients.  To help provide nutrition for your skin, Manapol is a key ingredient in Ūth™ Skin Crème. By adding Manapol powder to the inside of your body, through oral supplementation, you are supporting communication between your cells on the inside.
There are 5 compelling factors which has enabled Mannatech products to have weathered fads and trends in the nutrition industry and lasted 20 years. You can read more about those factors here. Two of those key factors are that many of our products are scientifically validated and numerous formulations are patented. Just recently, Mannatech was granted two new patents pertaining to its Ambrotose® AO  formulations (for Australia and India), increasing the total patents held globally by the company to 98.
Don't forget you earn loyalty points
Mannatech has a great Loyalty program.  With every automatic order, Mannatech will credit your account with 20% of the total cost of the first 3 automatic orders which can be used to spend on additional products (excluding shipping).  Loyalty credits are placed as one time orders for individual products only (excluding bundles).  As an added incentive, once you complete the first cycle of 3 consecutive automatic orders your loyalty credits will update after every business period if you continue to hold your automatic order.
As you look younger, you are helping address global malnutrition
Your Automatic order of Ūth Skin Crème makes a difference to your appearance and the health of others.
The Mission 5 MillionSM program is Mannatech's pledge to help fight global malnutrition in countries in need like Guatemala, South Africa, the Phillipines and Mexico. That's why it's important for us to reward those who take our products with the Mannatech Loyalty Program.
You are a vital part of this program.
Your Automatic order of Ūth Skin Crème every 28 days will trigger a donation of a nutrient-dense food supplement (called PhytoBlendTM) designed to help a child at risk of malnutrition.
Through the M5M program, Mannatech is making a difference in the world, with your help. In the video below,  Mannatech Marketing Program Director, Clark Diemer, shares a message from the Deputy Director of a preschool in Paarl, South Africa.
Dr Kassir sees M5MSM in action
Renowned U.S. dermatologist, Dr. Martin Kassir, MD, is the co-creator of Mannatech's Ūth Skin Crème. Recently, he travelled to South Africa as part of a Ūth promotional tour and also took time out to visit the Sinethemba Pre-School in Cape Town,  a school that receives M5M-donated PhytoBlend™ powder. He was told that this powder has helped the children at this school become more physically active and mentally stimulated after receiving better nourishment. You can read more about Dr Kassir's trip and view more photos of the children at the school by clicking here.
[1] Source: http://www.dailymail.co.uk/femail/article-2178889/Glycans-The-wonder-ingredient-youve-heard-make-look-years-younger.html#ixzz3GeizqfC0 © 2014 Mannatech, Incorporated. All rights reserved. Ūth Skin Rejuvenation Crème, Mannatech, Stylised M Design, M5M, Mission 5 Million and Real Food Technology are trademarks of Mannatech, Incorporated.
How inspired are you by Mannatech's donation-through-consumption model, Mission 5 Million? Share your view by writing a comment in the box below.