True science anti aging cream with Jackie Pack (part 1)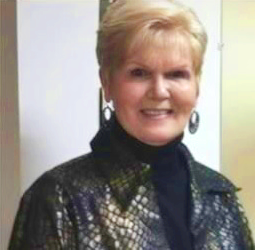 Jackie Pack has over 40 years experience in the beauty industry. As the Vice President in the company that is manufacturing Mannatech's
ŪthTM Skin Rejuvenation Crème, she has access to 4,000 high end products. Despite this access to 4,000 products, she prefers Ūth Skin Crème. In this article, Jackie shares her 'inside scoop ' on just how special this product is.
It can be disheartening to hear about a brand new 'miracle' cream that is meant to solve all of your skincare woes, only to find that, for whatever reason, it doesn't work for you.
Even worse is spending a lot of money on a whole skincare regime and still see little to no results!
Ūth Skin Rejuvenation Crème is a revolutionary new product in Mannatech's skincare line that helps deliver more youthful looking skin with the help of potent botanical ingredients. It is a true science anti aging cream. Its proprietary formula uses microsphere technology formulated to deliver the active ingredients deep into the matrix of the skin where they are needed most. Best of all, it replaces your night cream in one easy-to-apply pump bottle. What's not to love?

Potent botanicals – skincare made naturally
Mannatech's Ūth Skin Rejuvenation Crème walks the line between science and nature, using botanical ingredients that are backed by clinical studies for their efficacy in helping to fight the aging process of the skin. The way Ūth Skin Crème is produced ensures that the integrity of the active ingredients are maintained.
True science anti aging cream ingredients
Ÿ Manapol: Mannatech's pioneer glyconutrient extracted from aloe vera; it can help to reverse the signs of aging by supporting the communication between skin cells;
Ÿ Crocus chrysanthus bulb extract: it helps to renew the appearance of the skin's firmness and rejuvenate its texture;
Ÿ Astaxanthin: a powerful antioxidant that is derived from a microscopic green algae in Kona Hawaii, which gives Ūth Skin Crème its light peach colour;
Ÿ Sodium hyaluronic acid (hyaluspheres): a transdermal glycan that holds in moisture and works to plump the skin; and
Ÿ Methyl glucoside phosphate proline lysine copper complex: (a bit of a mouthful!) it improves the appearance of the skin's density and firmness and improves the skin's elasticity.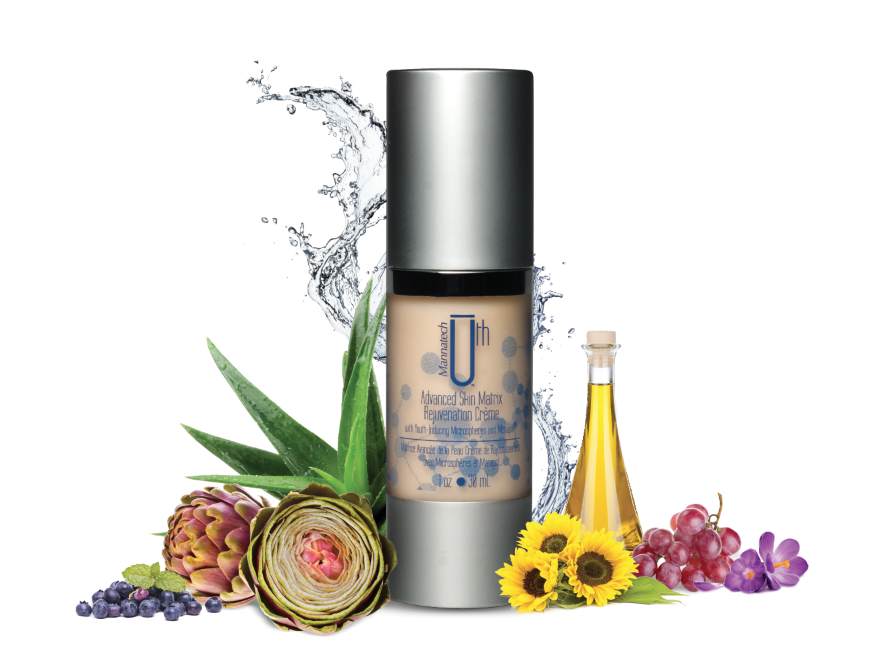 How does Ūth work?
The ingredients contained within a skincare product make no difference if they're not reaching the deeper layers of the skin, which unfortunately is the case with many products currently on the market. Ūth Skin Crème is different. It contains microspheres, tiny inter-cellular transporters that are formulated to carry the active ingredients beyond the epidermis and deep into the dermal layer of the skin where they can have the most impact. Watch the video below to understand why Ūth Crème is a true science anti aging cream that works at a cellular level and why that is important.
The powerful botanical ingredients in Ūth Skin Crème work with the glycans that cover each cell in the epidermis and dermis to deliver the best possible results, regardless of skin type. Many skincare companies develop separate lines for men and women, for different skin types and even for varying ethnicities. Ūth Skin Crème, however, is a universal product that can be used by anyone who wants to impact the aging process in their skin. It's gentle enough for sensitive skin, yet the powerful botanicals delivered by Ūth Skin Crème's unique microsphere time-delivery system are strong enough to penetrate the most time- and weather-hardened skin. Ūth Crème represents a true science anti aging cream.
If you would like to watch the video of Jackie's presentation, click here for the recording.
Ūth delivers – more before and after photos of this true science anti aging cream 
Julie Ramirez has been using Ūth Skin Crème for the past 6 months and shares her experience. Watch this video to see her experience with Ūth. She certainly doesn't look like a grandmother!
This video demonstrates that Ūth Skin Crème is one of the best wrinkle reducer available on the market today.
Here is another testimonial from 53 year old Dora Moran:
View Dora's video here
**NEW**Ūth Skin Crème Technical Information now available
If you are an existing Associate of Mannatech and would like to learn more about Mannatech's Ūth Skin Crème, read the Technical Information Sheet available in the Resource Library here.
This sheet details the advanced approach Mannatech takes to skincare, reducing troublesome signs of skin aging by improving the extensibility, resiliency and elasticity of skin and further reducing the appearance of fine lines, wrinkles and uneven pigmentation.
You can also read about the conclusions of clinical studies performed on Ūth Skin Rejuvenation Crème and why it is one of the best wrinkle reducer creams available to buy.
Mannatech's Ūth Skin Rejuvenation Crème is designed to meet the skin care needs of men and women 20 years and older with all skin types and is rich in cellular communication supporting glyconutrients, a nutrient category unique to Mannatech.
Looking to share Uth Crème with others?
If you have a Mannatech business, read this post to find out about some new tools you can use to share Mannatech's Ūth Skin Rejuvenation Crème.
Share your experience with Ūth Crème by writing a comment in the box below.
© 2014 Mannatech, Incorporated. All rights reserved.
Ūth Skin Rejuvenation Crème, Mannatech, Stylised M Design, M5M, Mission 5 Million and Real Food Technology are trademarks of Mannatech, Incorporated.