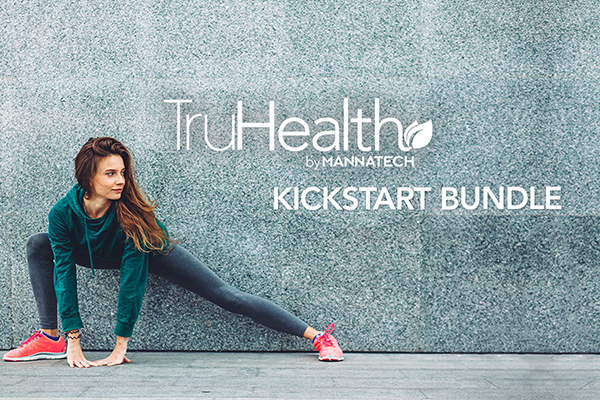 TruPLENISH KICKSTART Bundle – 20% Off
Your health journey starts here… and now you can get 20% off!
From 1st August – 30 November 2020 you can get 20% off our special TruPLENISH KICKSTART bundle. Take back control of your own body with TruPLENISH and TruPURE. Our TruHEALTH Guide & Recipe Book will ensure that you are well informed and motivated to start your journey of looking and feeling better.
Promotional Bundle Includes:
2 x TruPLENISH Vanilla
1 x TruPURE
TruHEALTH Guide & Recipe Book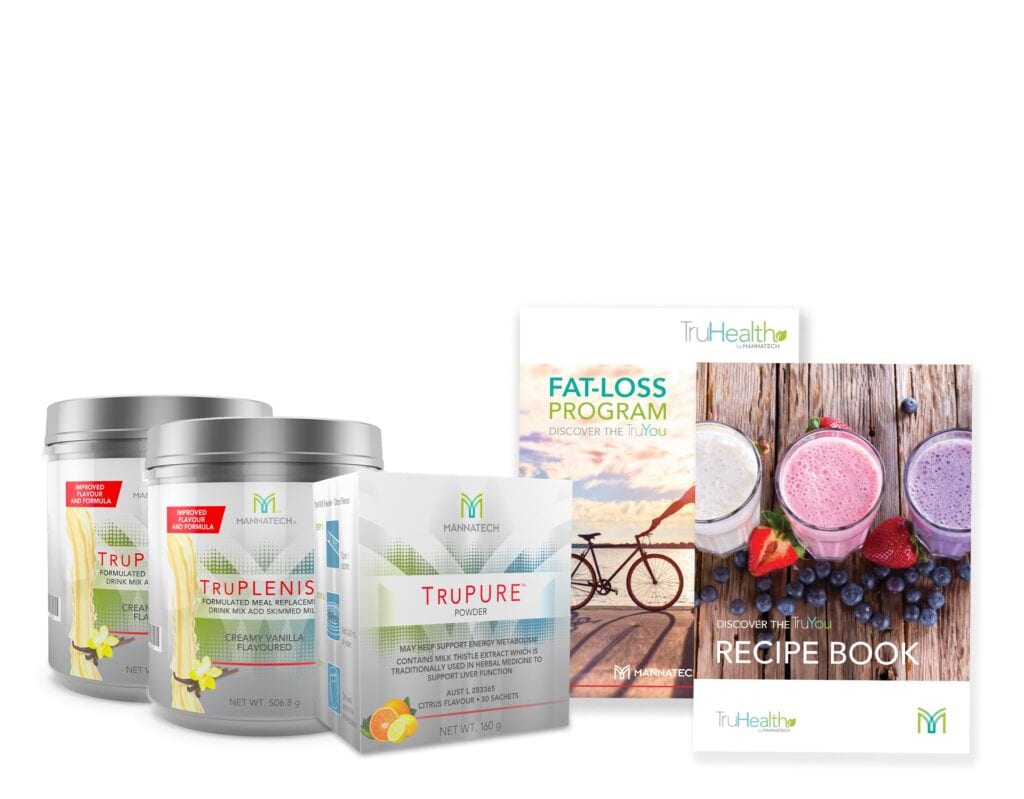 Associate Price: $160.00 AUD / $168.00 NZ/SG
PV: 110
Available: 1st August – 30 November, 2020 or until stocks last.
This bundle is an excellent way to trial the TRUHEALTH System at a reduced price. Just add 1 x TruShape to your bundle to get the full effect of the TRUHEALTH System – and supercharge your weight loss!
TruPLENISH – The key component
TruPLENISH Shake is one of the core components of our TruHEALTH Program. It is different from competitor shakes, in that it is a plant-based, complete meal replacement full of vitamins, minerals, probiotics, glyconutrients and over 20 grams of protein. It's a perfect source of fibre, keeping you feeling fuller for longer.
More than just numbers on the scale
TruPLENISH doesn't focus on simply lowering the scale, but instead supports healthy weight management and digestion by nourishing your body with vitamins and nutrients while reducing your calorie intake.
A well-functioning body is crucial if we want to look, and most importantly, feel good – TruPLENISH is a perfect companion for anyone wanting to give their body the extra help it needs.*
Packed with nutrients to supercharge your body
TruPLENISH contains all the important nutrients to support a healthy body.* It's filled with vitamins, minerals, probiotics, Glyconutrients and contains over 20 grams of vegan-friendly protein.
Did you know that the TruPLENISH contains TWO plant-based proteins, pea and brown rice protein: providing optimal support for the body.
By Replacing at least one meal per day for a TruPlenish Shake, with 20 grams protein, you can ensure you are receiving half your daily requirements of protein.

What it does*
Help reduce feelings of hunger and increase satiety
Promotes healthy weight loss, for a healthier, leaner body
Promotes healthy digestion
Helps you look and feel better
TruPURE – Mannatech's complete, nutritional cleansing drink mix
TruPURE is your everyday cleansing citrus flavoured drink, providing Glyconutrients, botanical antioxidants and support for healthy detoxification.*
Formulated with natural ingredients, this cleansing drink is engineered to help support your body's ability to cleanse or diminish toxins that can cause oxidative stress.† Unlike many cleanses, TruPURE Slimsticks aren't a laxative or diuretic.
TruPURE Slimsticks
Contain natural ingredients
Are naturally gluten-free
Are Suitable for vegetarians and vegans.
Are free from dairy or dairy-derived ingredients, SOY, MSG, artificial flavours, artificial colours
May help you look and feel better*

Documents
TruHEALTH Fat Loss Program Booklet
TruPLENISH Product Information Sheet
TruPURE Product Information Sheet
*These statements have not been evaluated by the Therapeutic Goods Administration. This product is not intended to diagnose, treat, cure or prevent any diseases