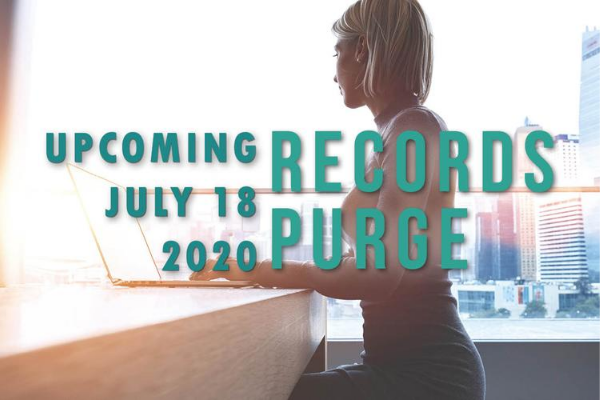 We are Refreshing Our Records on July 18, 2020
Dear valued Associate,
Periodically, we make it a priority to purge our inactive records. This provides security protection for our Associates and Customers and allows your records to more structured, better streamlined, less cluttered and easier to work with.
Who Will Be Purged?
On July 18, 2020, we will remove ("Purge") all inactive Associate and Preferred Customer positions who have not purchased any product orders as of July 1, 2018. In addition, all positions that were terminated prior to July 1, 2018 will be purged from the database.
These inactive positions will be purged from your account:
Inactive Associate: An Associate position who has not purchased any product nor had a Preferred Customer(s) order product since July 1, 2018.
Inactive Preferred Customer: A Preferred Customer who has not purchased any product since July 1, 2018.
What You Need to Do
We'll help you through this Records Refresh to make the process as easy as possible and make sure you are prepared for this transition. All you need to do is:
WATCH the following training from Tuesday's Business Booster Call. Chris Simons presented on the Purge and why it's important.
EXAMINE your organizational structure and how it might be impacted.
INFORM your team members so they will be prepared.
How Do You Save your Records?
You'll want to run a report and save your customers and Associates before they are removed, as after the purge you will no longer have access to their information. Don't worry, we will show you how to save your records in case you decide to follow up with them at a later time.
You'll want to take these 3 steps prior to the purge:
STEP 1: Backup the tree structure before the purge is executed.
STEP 2: Identify the list of Associates and Preferred Customers to be purged.
STEP 3: Send the list of the purged positions for review to the project sponsors for validation and approval.
Please note, if an Associate ever wants to re-engage and re-enrol a long-term inactive Associate once they are purged, the upline Leader can re-enrol them and place them where it makes the most sense to their business.
What If You Need Help?
We have provided additional training information for this on this week's Business Booster Call. Chris Simons, Regional President EMEAA presented on why we need to take note of the Purge. See his documents and other support documents listed below. If you require additional information please contact our Customer Service Team on:
Australia: 1300 361 878
New Zealand: 1300 333 250
Singapore: 800 130 1597
Hours of Operation
Monday to Friday: 9:00am – 5:30pm, Sydney time (excluding Public Holidays)
Last Day of the Month: Friday 9:00am – 8:30pm, Sydney time
2020 Purge Documents
Maximizing the Records Refresh Program: Part 1: Capture Your Team Data
Maximizing the Records Refresh Program: Part 2: Prioritize Your Contact Strategies