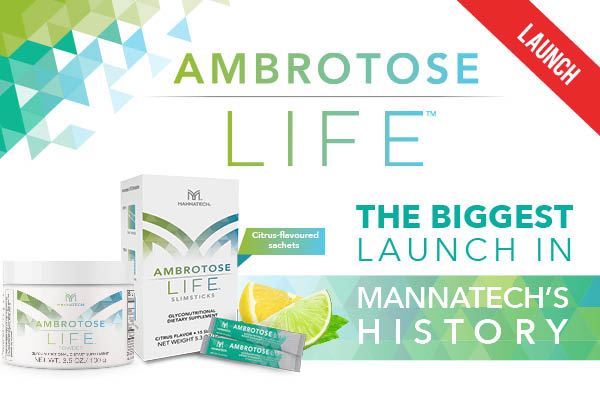 Ambrotose LIFE will be launching soon.
See why it's our most recommended product!
ARE YOU AS HEALTHY AS YOU WANT TO BE?
Imagine there was a SINGLE nutritional supplement you could take that would positively impact your health. Something that would support your cell's internal systems. Would you want it? If you take only one supplement to improve your health, make sure it is Ambrotose LIFE.
WHY AMBROTOSE LIFE?
Good health relies on your cells properly communicating with each other. When your cells communicate well, your internal body systems function better. Ageing, stress and unhealthy eating can impair that ability. Ambrotose provides strong support for cell-to-cell communication, which leads to better health and wellness.*
WHAT IT DOES…
The natural, effective ingredients that go into Ambrotose LIFE provide vital compounds called Glyconutrients † (or Glycans), which can be found on the exterior of each of the cells in your body. Glycans facilitate faster, better, and more complete cell-to-cell communication. Think of Glycans as high-performance conductors that transmit and receive messages to and from other cells, helping your cells get what they need so that they—and you—can be at your healthiest. *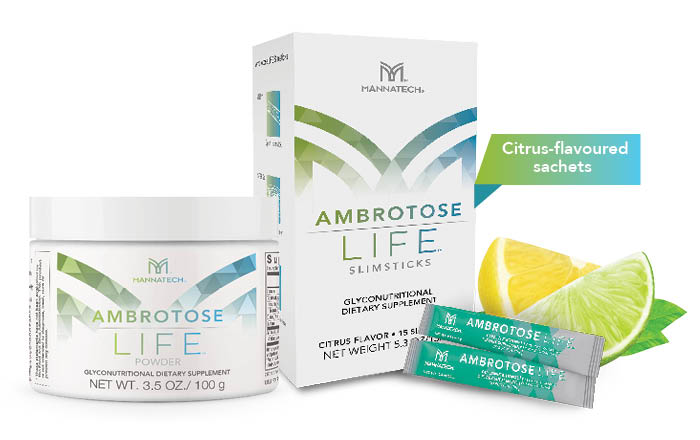 BENEFITS
Over the past 20 years, Mannatech has invested millions of dollars into research and validation in developing Ambrotose products. Numerous studies have been published in peer-reviewed journals about Ambrotose powders††, showing Ambrotose can:
Support cellular communication*

Improve cognitive function, concentration and memory*

Improve mood and decrease irritability*

Support digestive function*

Support immune function*

Promote gastrointestinal health*
THE MOST POWERFUL SUPPLEMENT YOU CAN TAKE FOR YOUR HEALTH
Ambrotose LIFE powder is the most important nutritional supplement for your health. It supports your body's cell-to-cell communication, boosts your immune system, supports improved cognitive function and promotes gastrointestinal health.* We believe this non-GMO, low glycemic and gluten-free nutritional supplement does more for your health than any other combination of products ever developed. PROVEN Fully validated by 10 different third-party clinical studies††, Ambrotose LIFE powder can help your body do amazing things. If you only take one nutritional supplement, Ambrotose LIFE is the one to take!
* These statements have not been evaluated by the Therapeutic Goods Administration. This product is not intended to diagnose, treat, cure or prevent any disease
†† These studies were conducted on the core technology found in the Ambrotose formulation. Studies were funded by Mannatech.
---