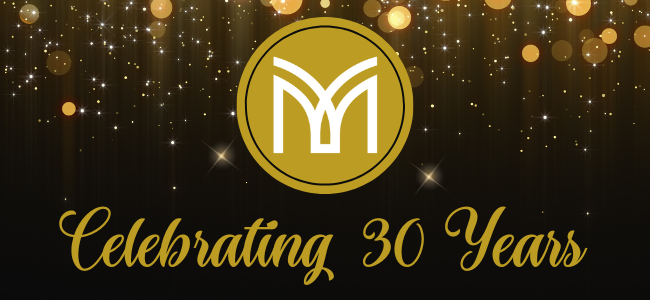 Celebrating 30 years of Mannatech
Mannatech Celebrates 30 Years of Pioneering Nutritional Glycobiology and Glycan Technology
Flower Mound, August 15, 2023– Mannatech, a global pioneer in health and wellness, proudly commemorates its 30th anniversary by celebrating three decades of innovation and advancements in the field of nutritional glycobiology. As the world finally begins to understand the importance of glycans, Mannatech is already there, leading the way in nutritional glycobiology and transforming our understanding of cellular communication and health support.
Glycoscience, once viewed as a niche field, has gained increased recognition for the pivotal role glycans play, thanks to ongoing research and analysis. This shift was further cemented when the 2022 Nobel Prize in Chemistry was awarded "for the development of click chemistry and bioorthogonal chemistry‡," highlighting the importance of glycans, often referred to as the missing nutrient. In this thriving scientific landscape, Mannatech has been at the forefront, harnessing the power of these crucial molecules through its unique glycan technology to develop a suite of cutting-edge products.
As one of the world's most scientifically validated supplements for cellular communication, Mannatech's premier product, Ambrotose®, truly stands in a league of its own*. While some may associate Mannatech with high-quality aloe, a well-known source of glycans, the company's true achievement lies in its development of the only plant-based glycan complex. This innovative complex, derived from four different plant sources, boasts an impressive composition of ten unique glycans. This varied sourcing has empowered Mannatech to elevate and refine their product offerings, providing an unmatched spectrum of health and wellness solutions that cater to diverse needs.
"Our 30-year celebration is not merely a reflection of our past, but a testament to Mannatech's relentless commitment to revolutionizing the health and wellness industry," said Dr. Nugent, Chief Science and Health Officer and world-renowned expert in glycan technology. "We recognized the potential of glycans when others were still skeptical, and we are proud to lead the charge as the world begins to embrace their transformative power."
Since inception, Mannatech has held more than 150 patents and currently holds more than 95 active patents in major global markets, highlighting Mannatech's dedication to scientific exploration and innovation. Their rigorous research has led to the development of a 100% plant-based complex of glycans, specifically designed to enhance cell-to-cell communication and improve immune support, cognitive health, and overall wellbeing*. The result of this groundbreaking research is a complete line of nutrition, skincare, and weight management products, all developed on the solid foundation of glycan technology.
To celebrate this significant milestone, CEO Al Bala, Chief Science and Health Officer Dr. Nugent, President Landen Fredrick, and other Mannatech leaders are embarking on a global celebration tour, with events scheduled in Greater China†, South Africa, the United States, Japan, Korea, and Thailand. These events will honor the achievements of the past 30 years, while also spotlighting Mannatech's vision for the future. The celebrations will continue into 2024 with stops planned in the United Kingdom, European Union, and Australia.
"As we enter a new age of exploration and reinvestment in glycan technology, Mannatech remains committed to innovation, exploring new frontiers, and empowering individuals worldwide to achieve optimal health," said Al Bala, CEO of Mannatech.
President Landen Fredrick adds, "Our journey over the last 30 years has been remarkable, but what excites us even more is the path that lies ahead. Our commitment to glycobiology and advanced nutritional science is unwavering, and we look forward to continuing to push the boundaries in this field."