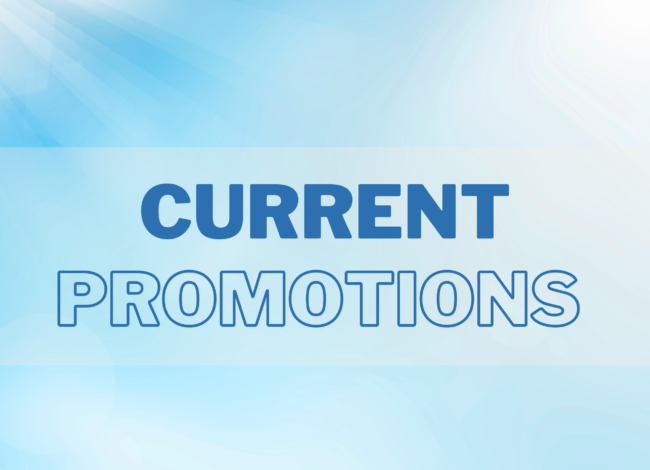 Last modified: 1st September 2023
Here you'll find all of your Current Promotions located in one central place. As your promotions, change, so too will this page, so we'll always keep you up to date.
1st September 2023
There are currently no promotions at this time. Stay tuned as we keep you updated!