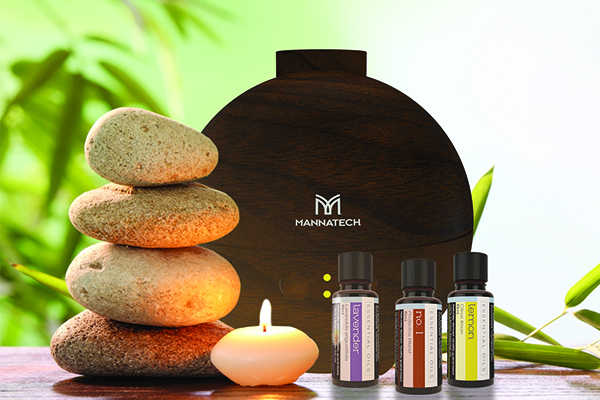 Pamper Yourself to a Higher Level of Wellness Today!
Pre-Order Your Essential Oils Kit and Diffuser Today!
Mannatech supports a holistic approach to health and wellness, including living a lifestyle that promotes good mental and spiritual balance on top of supporting your physical wellness.
Be one of the first in Australasia to pamper yourself to optimum health by pre-ordering the Essentials Oils Kit and saving up to 20% off the total cost!
The Essential Oil 8 Piece Kit contains Mannatech's 100% organic oils lavender, peppermint, lemon, eucalyptus, orange and no. 1 protective blend. Additionally the kit includes 2 carrier oils; sweet almond and fractionated coconut and the Serenity Home Diffuser, perfect for creating an invigorating aromatic experience that will turn your home into a place of relaxation and luxury.
The essential oils can be diffused, inhaled or applied topically with the carrier oils to help support physical, emotional, mental and spiritual well-being. You can get the full range of fragrances and the Serenity Home Diffuser for just AU $264, NZ $277, SG $277.
PRE-ORDER NOW AND PAMPER YOURSELF TO BETTER HEALTH!
To pre-order your Essential Oils Kit click here to complete the form and send this to custserv@mannatech.com.au.