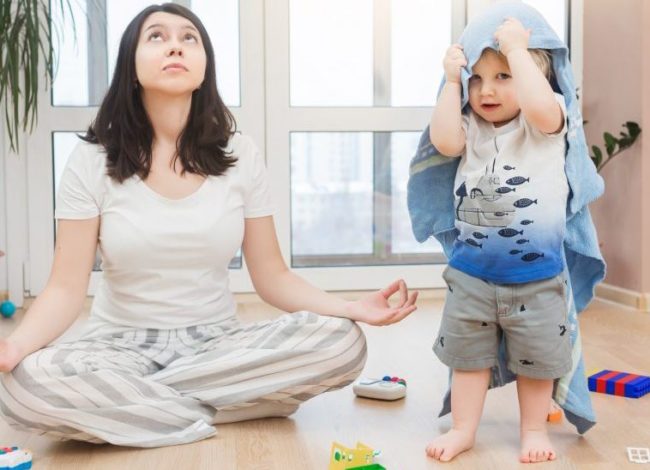 Fit Forever: Stay Fit While Juggling a Hectic Lifestyle
While life is getting busier balancing work, family, friends and activities, finding time to stay fit can be a challenge, especially if you have kids!
But Mannatech's TruHealth™ Fat-Loss System€ can help you lose fat even if your schedule is busy and action-packed!
Fill Up at Breakfast
Whether you're in a hurry to get the kids to soccer practice or swimming lessons, be sure to start the day right with plenty of protein. The TruPLENISH™ Nutritional Shake is packed with 20 grams of protein, plus it includes essential vitamins, minerals, probiotics and Mannatech's Glyconutrients. Its high fiber content will keep you feeling fuller longer, and it comes in delicious vanilla and chocolate flavours.
The TruPLENISH Shake:
Helps transform your body and improve your body composition through the maintenance of lean muscle*
Helps reduce feelings of hunger and increase satiety*
Supports healthy weight management*
Promotes healthy weight loss, for a healthier, leaner body*
Promotes healthy digestion*
Helps you look and feel better*
Stay fit this winter by fixing up your favourite shake each morning and get your busy day started right!
Cleanse Throughout the Day
Sticking to a diet is tough, but with TruHealth you can look and feel your best even when you're juggling work, kids, grandkids and extra-curricular activities.
Help purify your body*† with TruPURE™ Cleanse Sachets. Mannatech's complete, nutritional cleansing drink mix is formulated with natural ingredients to help support your body's ability to cleanse or diminish toxins that can cause oxidative stress. TruPURE Cleanse Sachets can be enjoyed as an everyday drink, providing Glyconutrients, botanical antioxidants and support for healthy detoxification.*† They also promote healthy weight management, for a healthier, leaner, younger-looking body.*
Mix up the tasty citrus-flavoured drink and take it with you on-the-go!
Turn Up the Heat
If you're travelling or too busy to cook a healthy meal, losing fat might seem like a distant goal. That's where TruSHAPE™ Fat-Loss Capsules come in and save the day! TruSHAPE capsules provide a naturally powered, stimulant-free metabolism boost. This thermogenic (a fancy word for "producing heat") product supports the stimulation of fat oxidation when used in conjunction with a healthy diet and exercise.*
TruSHAPE capsules:
Help boost your metabolism*
Support appetite control*
Help reduce body fat*
Are an innovative fat-loss enhancer*
Promote healthy weight loss for a healthier and leaner looking body*
Promote greater calorie burn*
Promote greater energy levels*
Take one capsule per day with food or a TruPLENISH shake – an easy step to follow on your fat-loss journey!
Learn more about the TruHealth Fat-Loss System and take back your life today with this 30-day, comprehensive program. Get started today!
€ Always consult with your physician or other qualified healthcare provider before embarking on a new diet or program. This program is not recommended for pregnant or lactating women. If you are taking medications, have a health condition or are planning a medical procedure, consult your health professional before beginning this program. It is also not recommended for children under the age of 18. If you have any specific questions about these matters you should consult your doctor or other healthcare provider.
†When four TruPURE Cleanse Sachets are taken per day in conjunction with the TruHealth System recommendations (i.e. plentiful water intake [32-48 ounces/day on four cleanse days/month]; intake of healthy foods; elimination or low intake of processed foods, alcohol, caffeine, etc.)
*This statement has not been evaluated by the Therapeutic Goods Association. This product is not intended to diagnose, treat, cure or prevent disease.