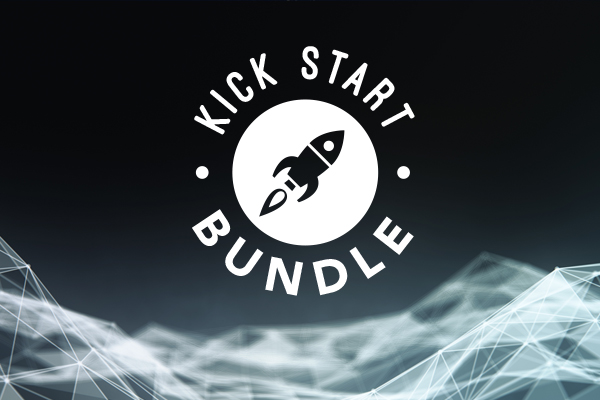 Kick Start Your Health Revolution
The Kick Start Bundle here!
Anyone who rebooted their bodies with the Winter Reboot Bundle are now eligible to preorder the TruPLENISH™ Nutritional Supplement Shake – Kick Start Bundle1 for a limited time only and in doing so, be the first in Australasia to benefit from Mannatech's new weight management products!
The pack contains a great range of products and accessories to help kick start your health revolution:
2 x TruPLENISH™ Canisters
The signature weight loss product in Mannatech's new fat-loss program. It's plant-based, gluten and dairy free and is filled with vitamins, minerals, probiotics, Glyconutrients and over 20 grams of protein formulated to help improve your body composition through the maintenance of lean muscle.
1 x TruPLENISH™ Fat-Loss Program
A step-by-step guide made exclusively for the TruPLENISH program. This guide maps out the easy to follow steps that will enable you to kick start your journey to better health, and also includes some great tips for added inspiration!
1 x TruHealth™ Protein Shaker
Your new Mannatech branded protein shaker will ensure that every TruPLENISH Nutritional Supplement Shake you enjoy will be a velvety smooth and delicious experience.
1 x TruHealth™ Recipe Book
Everyone gets stuck on smoothie ideas from time to time. With the TruHealth Recipe Book you will have a great range of flavour combinations to make every meal replacement exciting and tasty.
1 x GI-ProBalance™ Slim Sticks
(30 pack)
Convenient slim sticks that contain both probiotics AND prebiotics, meaning it is a symbiotic that gives your gut well rounded support and maximum defence against bad bacteria defence. A great support product for your weight management journey!
1 x OsoLean® powder
A great accompaniment to the TruPLENISH product, OsoLean is a handy supplement that provides you with added protein to help you recover from those more intensive workouts and curb the appetite.
1 x Omega-3 with Vitamin D3
PRODUCT BONUS OFFER! This supplement provides you an incredible boost to your daily Omega-3 intake with the added benefits of Vitamin D3! And even better, it is thrown in for FREE!
For as little as AU$8.42 per day you could begin the body transformation of a lifetime2. All you need to do is order the Winter Reboot Bundle and follow the tips below, and you'll be preparing your body for the TruPLENISH Program launching 6th August, 20163!
Replace 1 meal a day with a Quick Shake (See our extensive range of recipes)
Swap out your white breads and grains, and replacing them with brown
Limit dairy intake
Remove all artificial sweeteners, confectionary, processed foods
Portion control your protein to one meal a day of meat, poultry, fish or eggs
Increase vegetables to fruit ratio: 3 to 1
Drink more water, at least 8-10 glasses a day
Start the day with a glass of warm water and the juice of half a lemon
Incorporate 3-5 cups of green tea a day
Order the Winter Reboot Bundle today!
1 Offer only available until the 5th August, 2016.
2 Cost of pack varies based on country of purchase; AU$259, NZ$269 and SG$269.
3 To be eligible for the Kick Start Bundle you must have signed up to the Winter Reboot Bundle on or before 5th August, 2016.