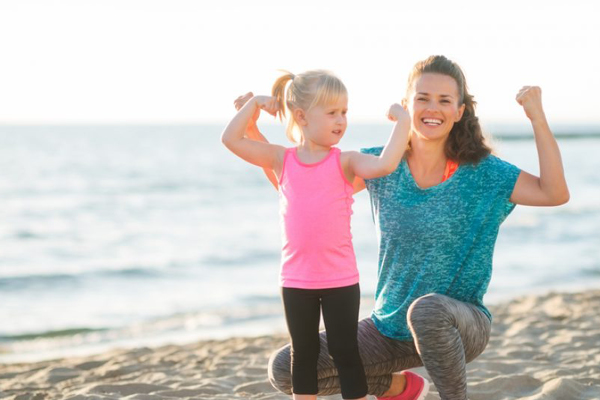 New Mums: Get Your Pre-Baby Body Back
Have you or someone you know recently had a baby? Maybe you're a grandmother who wants to help her daughter or daughter-in-law get back in shape. Or maybe you are the new mum who wants to take back control of her body and lose the extra inches gained from motherhood.
Mannatech's TruHealth™ Fat-Loss Program can help you take control of your health and fitness and transform your body and your life.
Here's How:
Manage Hectic Schedules – Mannatech's TruHealth™ Guidebook easily outlines how to get started on the program, so you can begin when it works best in your busy schedule. Whether you are a working mum or a stay-at-home mum, this program easily works with your schedule to help you along your new fitness journey.
Take the Program With You – The products are easy for on-the-go. Just two TruPLENISH™ Nutritional Supplement Shake per day enable you to easily make them in the kitchen, or you can bring your protein powder with you to start your day.
Lose Stubborn Baby Fat – TruHealth™ emphasises healthy body composition instead of scale weight. By targeted fat and building lean muscle, you can achieve a better body composition and throw out your outdated scale.
Nourish Your Body – emphasizes's products are free from dairy, gluten, soy, stimulants, artificial flavours, colours and sweeteners and contains naturally sourced vitamins and minerals. It is also suitable for vegetarians.
Health First – This is not a fad or crash diet. This is a program that is good for you and encourages overall health and wellness by promoting the right kind of long-term weight management.
Now is the time to lose the fat and get your pre-baby body back. Take control of your body. Find a friend, a colleague, another mum or accountability partner to do this 30-day program with you and begin your wellness transformation today!