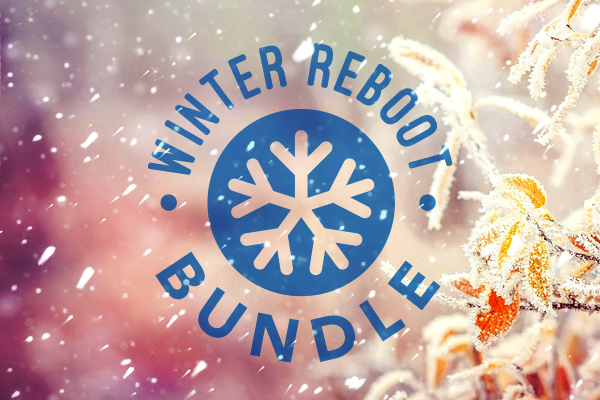 The TruHealth system is coming!
To help prepare your body for the TruHealth™ Program, featuring Mannatech's newest weight management product the TruPLENISH™ Nutritional Supplement Shake, we have just launched a special Winter Reboot Bundle!
The Winter Reboot Bundle includes:
1 x NutriVerus™ powder
A nutrient-rich blend of plant-sourced vitamins, minerals, Glyconutrients and antioxidants to support healthy digestion and maintain energy levels.
1 x OsoLean® powder
An all natural supplement including whey protein and calcium to support weight reduction while maintaining lean muscle.
1 x GI-ProBalance™ Slim Sticks (30 pack)
Packed with prebiotics and probiotics to help give you the maximum support for a healthy gut.
The Winter Reboot Bundle has been endorsed by our very own Dr. Steve Nugent and it can be yours for just AU$189!
The products in the bundle were specially formulated to help reboot your digestive health and support your body in finding a healthy balance, set for losing the fat.
Also, if you order the Winter Reboot Bundle you will be eligible to order the TruPLENISH™ Nutritional Supplement Shake – Kick Start Bundle and be one of the first in Australasia to have access to Mannatech's new weight management products! Contact customer service for more information on this limited offer.
It's time to BEGIN YOUR 30 Day KICK START!