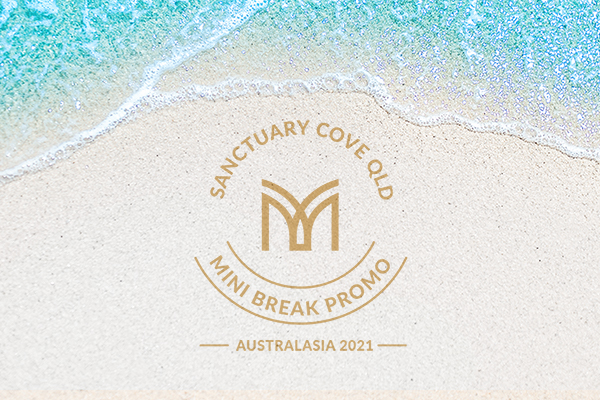 The 2021 Mini-Break Promotion is here!
Updated 25th January 2022
We continue to be dedicated to Celebrating Your Success and whilst today we announce that the 2021 Mini-Break Promotion trip is also affected by the current QLD travel regulations, it does not change our ability to recognise you, all of your hard work and your amazing achievements during this promotion.
For those that earn the Pauas and Pearl Levels, we are excited to share that you WILL still get to experience a 5 Star trip to Sanctuary Cove. These winners will be recognised with a Special VIP Package at the InterContinental Sanctuary Cove Resort, at a time of your choosing, designed and organised just for you, by your Corporate events team. 
This package will include all of the elements you were going to experience at this venue as a group and will be valid for 12 months. 
More details on this Special Package will come as we announce your Mini-Break Promotion winners. 
---
The Mini-Break Promotion starts 1st September 2021 and extends through to 31st January 2022!
For the next five months, you have the opportunity to build your business, inspire your team and earn your way to this luxury retreat!
Visit Sanctuary Cove Resort, Queensland, experience luxury accommodation at the five-star InterContinental, specially curated activities, and more!
Travelling in February, 2022, straight after the 2022 Australasian Conference, you will be whisked away in a luxury stretch limousine, transferred to the stunning InterContinental Sanctuary Cove Resort.
Let's Take You to Sanctuary Cove, QLD !
The Mini-Break Promotion is an excellent opportunity to earn prizes throughout the promotional period. Earn 'Seashells' (or points) towards your prizes! So, how does this work?

There are four levels of prizes to win:
1. Pipis'
2. Scallops'
3. Pauas'
4. Pearls'


Earn 'Seashells': 1 Seashell = 1 Point
But don't stop at one level, if you earn at the Pippis' level, keep going so you can also earn at the Scallops' level and win that prize also! Prizes at each level are cumulative. Keep making your way up the levels, to Pauas' and win a 2 Night Trip to InterContinental Sanctuary Cove, Qld!
Earn at Pearls' level to include a partner to travel with you. Earn the whole swag of prizes – just for you! Unbelievable!
The Pauas' Prize includes:
Nestled within 4.2 hectares of lush landscaping the InterContinental, Sanctuary Cove Resort offers a show-stopping one-acre Lagoon Beach, signature service excellence and beautiful facilities to keep you entertained in your FREE time.
At your doorstep, you'll have access to the world-class Sanctuary Cove Marina with vast dining and shopping experiences. From the maze of boutiques and cafes in the Village, to access to three of the Gold Coast's most sought after golf courses.
Within fifteen minutes, you can be enjoying the Gold Coast's famous theme parks, including Dreamworld, Warner Bros. Movie World, Wet n' Wild, and Seaworld. Also, closeby is a ferry service to South Stradbroke Island, Island Buggy tours, kayak tours, bespoke sailing adventures and more.
If relaxation is what you're after, relish in a spa treatment or a cocktail by the Lagoon Beach Pool or Terrace Pool and Spa in one of the many lounge chairs or lagoon huts.
Whilst Mannatech will pamper you with some specially curated dining and activities, you will have lots of free time to explore this amazing location during your Mini-Break!

Transfers Included: Return limousine transfers to your hotel from JW Marriot Gold Coast & Spa Resort at the conclusion of the 2022 Australia Conference. (Feb 2022)
Accommodation Included: 2 Nights' Accommodation (twin-share) at the InterContinental Sanctuary Cove Resort, Queensland. You will have access to the world-class Sanctuary Cove, the marina with vast dining & shopping experiences, three championship golf courses, spas, cocktails by the lagoon and all the activities the Gold Coast has to offer!
Experiences Included:
Specially curated activities and dining experiences
Selected food and beverages provided.
Free time to relax and explore
The Pearls' Prize includes: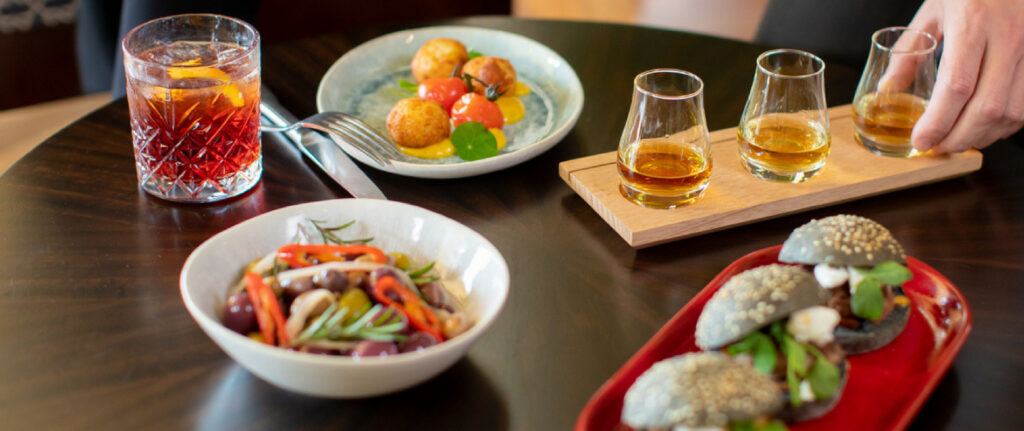 The Pearls' Prize will include all your travel experiences in Pauas' – PLUS you earn accommodation and inclusions for your travel partner – either a spouse/life partner or an immediate family member.
See all the prizes available below: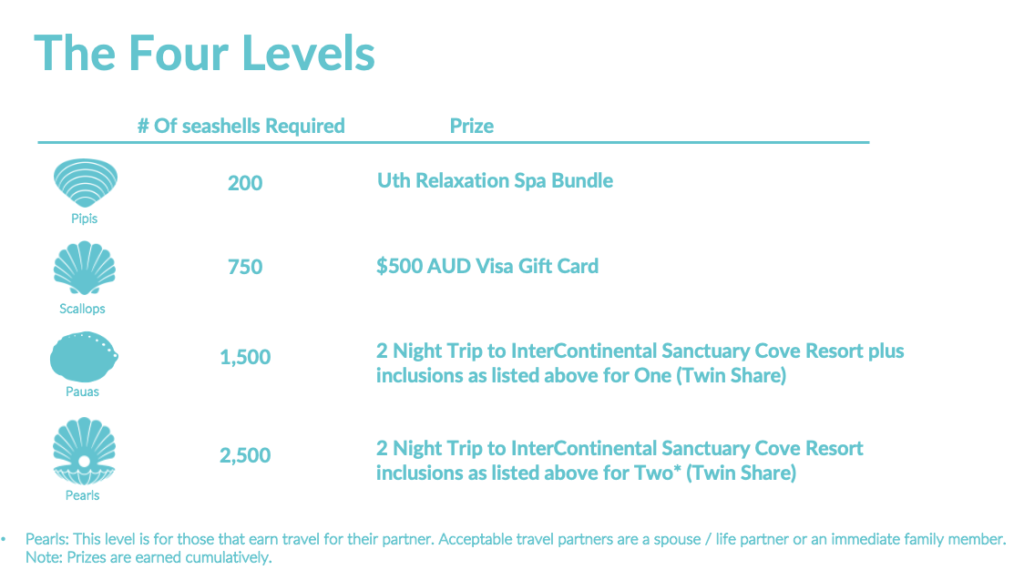 * Pearls: This level is for those that earn travel for their partner. Acceptable travel partners are a spouse/life partner or an immediate family member. Note: Prizes are earned cumulatively.
How Do You Earn The Mini-Break Promotion!
There are so many prizes to earn along the way! Let's take a deep dive into what that looks like…

1. Maintain your leadership level for 3 out of the 5 months. (Your leadership level as of 31st August 2021)
2. Maintain your own personal automatic order of 100PV every month to earn!

Register your interest in the Mini-Break Promotion, so that we can ensure you are getting all the support that you need. https://bit.ly/3AacsDr
There are FOUR Categories awarding 'seashells' – all of which are detailed below.
1. MBA Registration
2. Enrolments and Automatic Orders
3. Retention
4. Power Seller Bonus


1. Registration for MBA
If you participated and completed the recent MBA (Aug 2021), you will automatically earn 20 Shells!
2 a) Customer / Associate Enrolment Requirements and AO's.
From your first enrolment, you can be rewarded!
Personally enrol a NEW* Associate or Customer, with no less than 100 PV, within the promotional period, and be awarded shells for each enrolment. Shells are cumulative.

Enrolment Requirements for Earning Prizes…

2 b) Automatic Orders
Additionally, if your personal enrolment's order (as an associate or customer) is 100PV or more, you earn 20 Seashells for each month that they are on Auto Order. You can earn Seashells every month, and orders do not need to be consecutive. (note if you have more than 5 enrolments, those with 5 months of auto orders will be counted first)
3. Retention
For personally enrolled Associates or Customers that enrolled between 1st Jan 2021 – 30th June 2021. If they place a product order of no less than 100PV, within the promotional period, you (as the enroller) will receive 20 Seashells each month.
4 a) Power Seller Bonus
Earn & maintain your personal Power Seller Bonus (10,15 or 20) every month and receive Seashells as per table below.* Seashells are awarded every month during the promotional period. (5 months)

4 b) Power Seller Bonus for your Team
Help a personally enrolled new or existing Associate to earn Power Seller Bonus 10,15 or 20 each month. The Enroller / Sponsor earns Shells if their associate earns a level that they have not achieved before, and they maintain or exceed that new level. See table below. Earn shells every month as per below.

Documents
Download all the documents you need here:
2021 Mini-Break Promotion – How to Earn
2021 Mini-Break Promotion – Fine Print
2021 Mini-Break Promotion – FAQ
2021 Mini-Break Promotion – Training Call Recording
2021 Mini-Break Promotion – Training Call Presentation
Mini Break Promotion – Training Call 3rd November 2021 Recording
Training Calls
2021 Mini Break Training Call – Wednesday 6th October
2021 Mini Break Training Call Presentation – 6th October
2021 Mini Break Training Call – Wednesday 1st December
2021 Mini Break Training Call – Presentation – 1st December
2021 Mini Break Training Call – Wednesday 12th January
2021 Mini Break Training Call – Presentation – 12th January